In the run-up to the yacht shows, it's important to know what's in the trend. We offer you the translation of an article by a yacht broker, who has highlighted several trends in yachtbuilding today.
In the style of Gran Turismo.

Dan Lenard and Carlo Nuvolari have given a lot to the yachting industry by designing the «Sport Yachts» range for... Palmer Johnson. Their 170-foot DB9, 150-foot «Blue Ice» and 135-foot «Griffin» are just some of those eye-catching yachts designed so that their cabins are as big as superyachts, decks are spacious, superstructure is reduced and traditional sky lounge has been abandoned.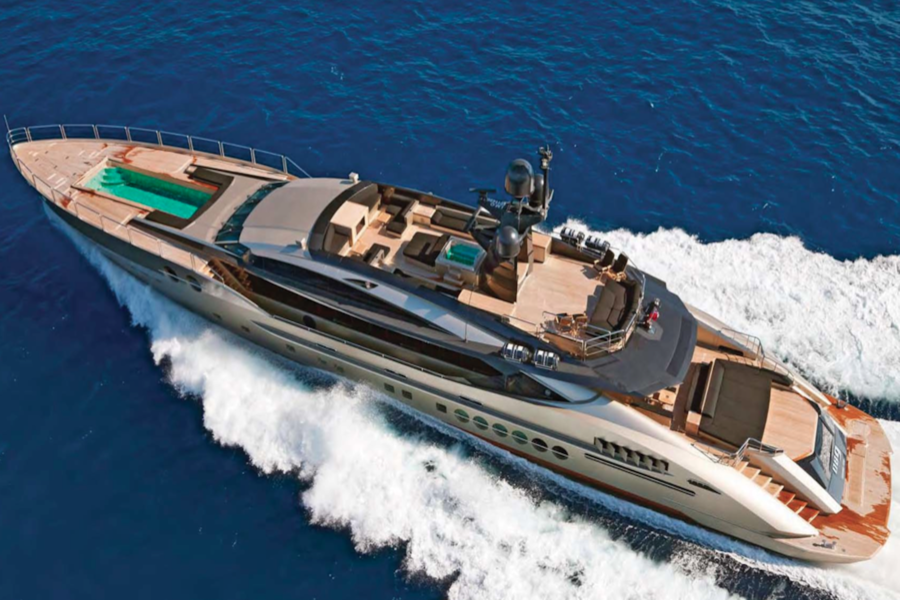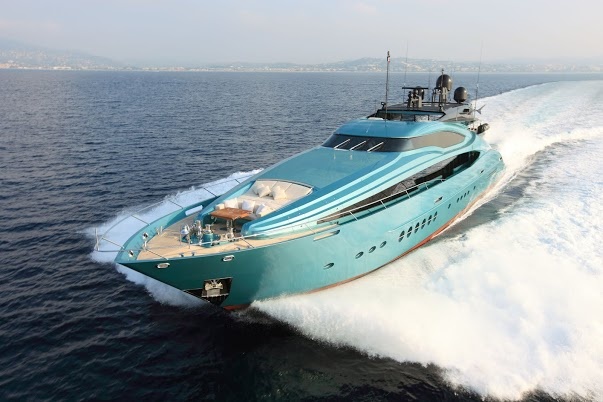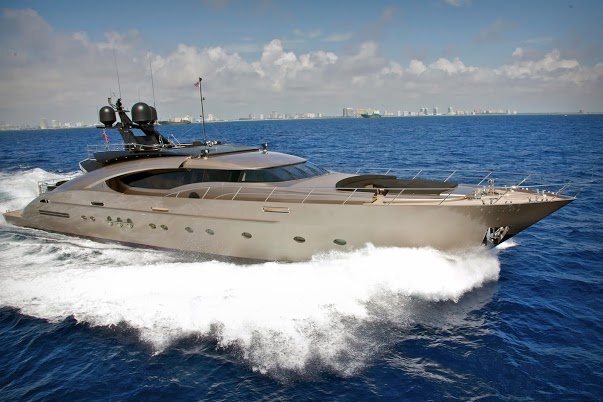 Other shipyards have understood that one has to answer the demand. On a recent trip to the Italian ISA shipyard in Ancona, Camper & Nicholsons showed ISA's Gran Turismo series of yachts ranging from 24 to 66 meters. The first swallow is a sleek and sexy 43 meter sports cruiser with a huge deck and a range of 3,600 nautical miles.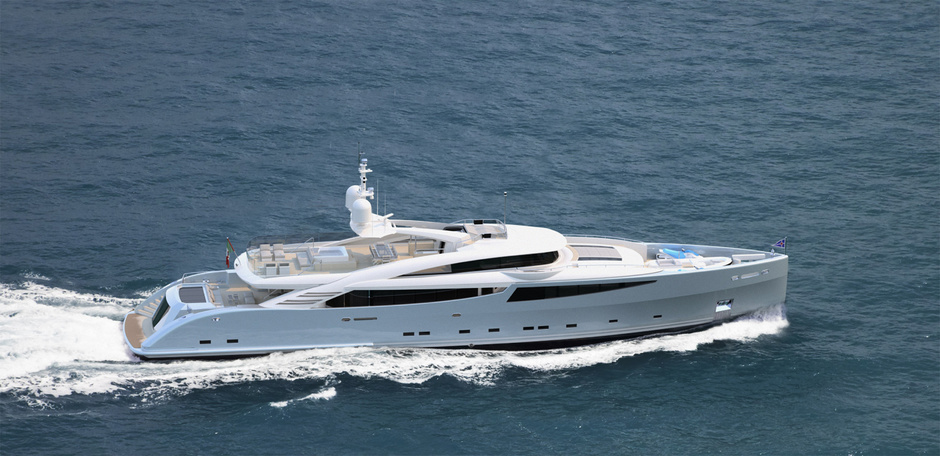 The CRN shipyard has also quickly entered the trend and now offers customers «Dislopen yachts of» 46m, 52m and 62m in length. Their design offers all the benefits of a displacement vessel, but in a modern package. Gran Turismo's yachts have many obvious benefits for the customer and it looks like this trend will last for a long time.
More «greenery»

Diesel-electric propulsion sounds innovative, although in fact this technology has been around for a long time. Warships and commercial vessels have been using this propulsion system for many years due to its reliability and efficiency, and now the yachting industry has also discovered its benefits. The new Wider 150 model is built with a diesel-electric propulsion system, allowing four generators at the bow and a small engine room in the middle, making room at the stern for a large tender and pool. Other shipyards also offer models on diesel-electric or hybrid systems, thereby «greening the» yacht, reducing fuel consumption and making the stroke quieter. More and more customers are trying this type of boat and evaluating its benefits, it may be that the trend is evolving into an evolution in yachting.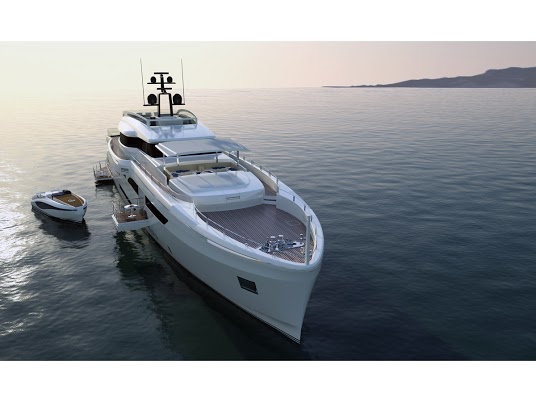 Strictly in a straight line.

I was the first to be notified of the arrival of the «straight line» 7 years ago during a meeting with the client and Lamberto Tacoli, CRN's president and director. Ferretti Group. The Ferretti, which has long defended luxuriously curved yachts, has made an alliance with the talented designers of Zuccon International in Rome.
Takoli explained that the shipyard aims to install fashion, not follow it, and presented the CRN 128 project, currently launched and presented to the public under the name «J'Ade».
This yacht was strikingly different from everything that CRN had done before.
Smooth lines and oval windows fell into place, with aggressive angles, clear details and... yes, straight lines.
As Tacoli predicted, many shipyards now produce yachts with skilful geometric shapes, combining them in a sleek and avant-garde design that gathers ahi in all marinas around the world.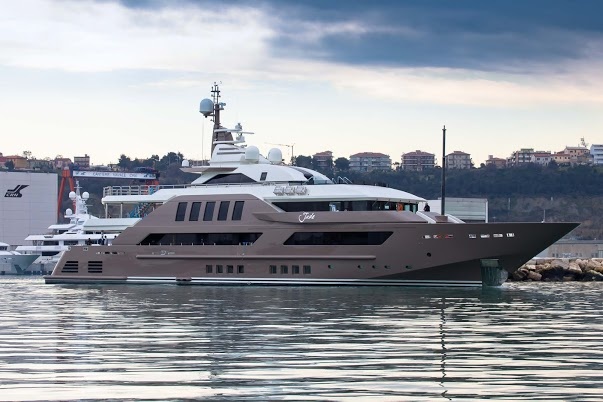 To the cats, the will!

Since I put up the 88' «Blue Coast», demand has literally soared to heaven in the last six months, proving to me that the big catamaran market is the liveliest. A few weeks ago I called Rafael Lenartowski, Sales Director at Sunreef Yachts in Poland to discuss this phenomenon. He confirmed that he, too, was seeing an increased demand for large catamarans. The interest may have been partly due to «Hemisphere», the world's largest sailing catamaran 146' long, but there is something else that adds to the fire of passion for this trend.
Jean-Jacques Cost, one of the most successful catamaran designers in the world, says that two new large catamarans have been commissioned from Latitude in Latvia, a dynamic shipyard that produces the BC 88' and has a pool of talented workers. This is a trend that is now unfolding behind the scenes of many shipyards around the world, but will soon prove itself on the waves of the ocean, only «big cats» will be released! (Note: short for big catamarans - big cats.)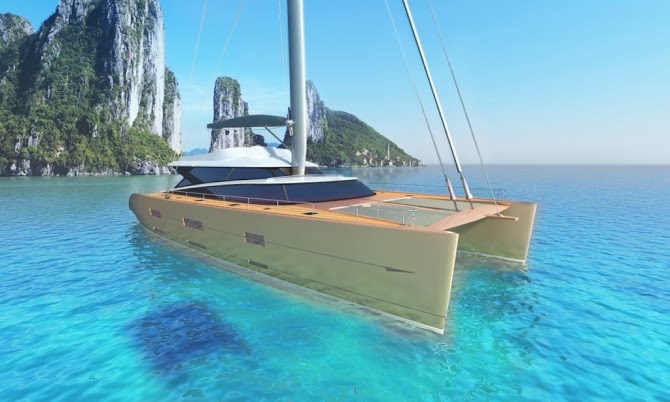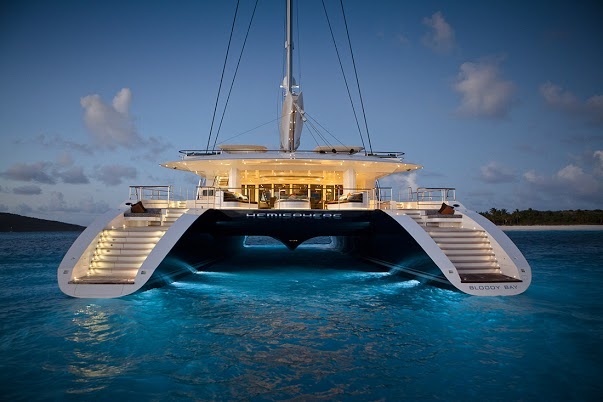 A small ship, a big voyage.

This is a trend I've been dealing with very closely. I worked for the Ferretti Group when they designed and launched their first small boat and I was involved in a discussion about whether to call it «a «small ship»»or the Italian equivalent of «Navetta». Today«, the Navetta are» built in many shipyards of all shapes and sizes. The first 27-metre «Navetta was» not a success and the Ferretti Group has only produced two such yachts. Having increased their size to 30m and then to 33m, they have increased their sales and now have a great success with the 43m, 33m and finally the 26m model.
It seems that 15 years ago the world simply was not ready for a 27-metre small boat, but now it is a popular trend - now the «Navetta» 26-metre is one of the most popular yachts from the Ferretti Group.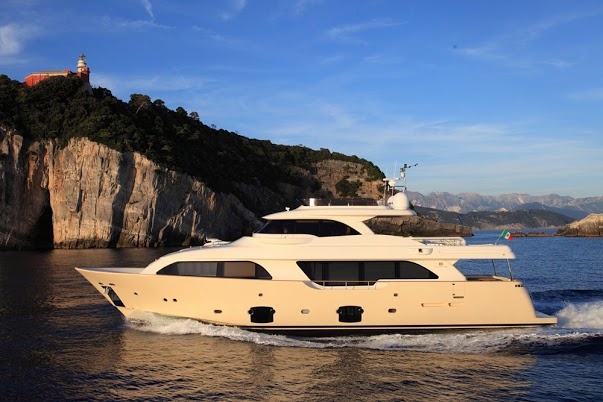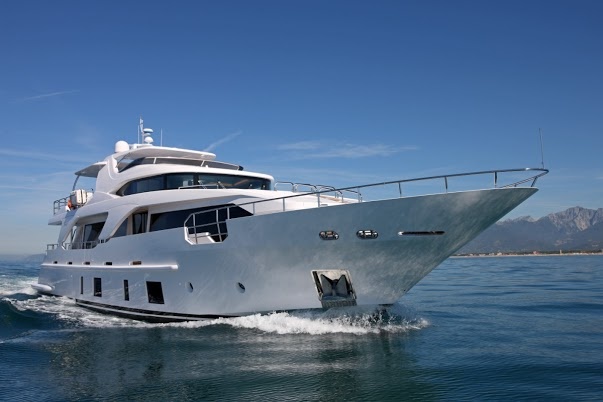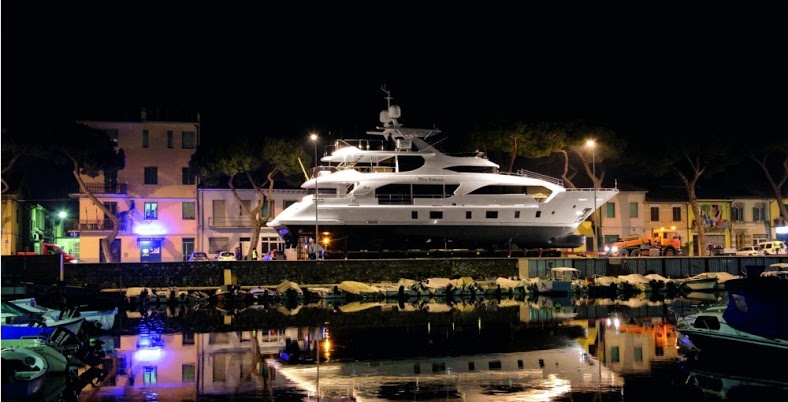 However, Ferretti is not the only shipyard where this type of yacht is produced. Azimut's Magellano» collection «with their 43-foot yachts was well received and of course Benetti continued where the Magellano range stayed with the 93' «Delfino» and 108' «Tradition Supreme», with all the attributes of a stylish Italian «Navetta». These yachts are characterized by larger volumes than gliding yachts of similar size, often with large deck space, range and low fuel consumption. It is easy to see why this trend is growing.