A little sad at first. The crisis year 2015 was not good for the «Moscow Boat and Yacht»Fair. Some firms, including «anchors» of previous shows, refused to participate: Azimut, Premium Yachts (Sanlorenzo brand), Expert Marine (Beneteau), «Burevestnik» Group (Sunseeker, etc.), Nordmarine (Princess) and West Nautical (Fairline). However, the exhibition is still the largest event in the Russian yachting market, which is worth visiting by all those who are not indifferent to water recreation and sports. The show is held from 10 to 15 March in two halls (13 and 14) of the «Crocus Expo».
We studied the information on the organizers' website and asked the participants to tell us what they will show this year.
Have a good time.
Let's start with regular Moscow Boat Show participants. This year Prestige Yachts, distributor of Jeanneau, Prestige, Four Winns, Glastron, Linssen and Wim Van der Valk will bring 17 yachts to the booth. And these will be exclusively new products for 2015.
«This event gives customers the opportunity to choose and make the right decision, - said Irina Akimova, director of Prestige Yachts. —
Buyers come from all regions of Russia, and this is the only opportunity to see live boats, compare, get competent advice from professionals and brand»representatives.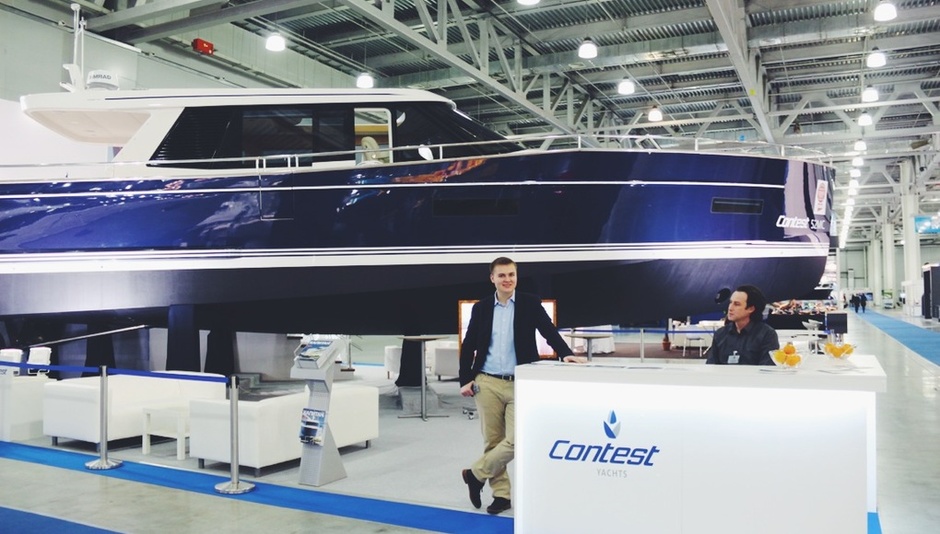 The representative of the Dutch shipyard Contest In Russia, Vladimir Butuzov, in today's conditions does not expect super results from the exhibition, but notes that there is still interest, especially in sailing cruise yachts. «According to our observations, he has even grown.
We believe that now is a good time to introduce Russian customers to something new.
At Moscow Boat Show 2015 we will present our new agency - Larus Yachtswhich will promote and sell not only Contest Yachts, but also other Dutch shipyards».
On the right track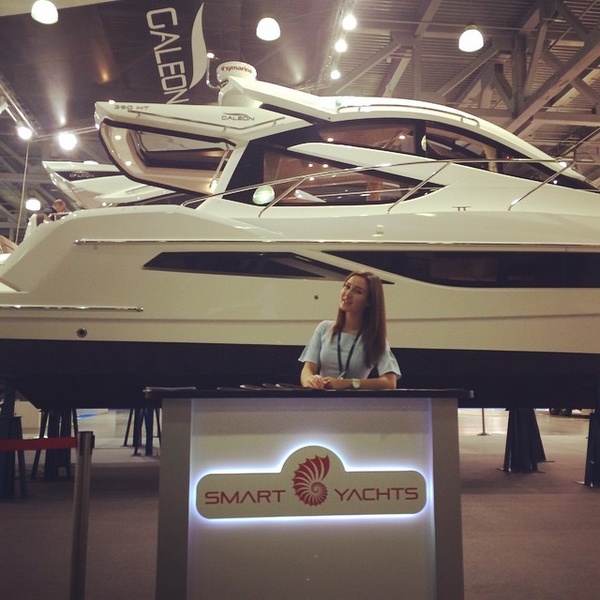 «We have kept ruble prices for boats and yachts that have already been delivered to Russia, which means that a customs clearance boat in central Russia will cost less than a shipyard in the United States or Italy. On average, the new order will be 50-60% more expensive»," said Yulia Skoptsova, representative of Smart Yachts. According to her, the offer is valid for several brands of the company: boats Formula, Cutwater, Cobalt, Crownline, motor yachts Marquis and Atlantis.
Of course, you can get a good offer not only from Smart Yachts.
Large dealers always have boats purchased at the old rate. It's a shame not to take advantage of it - walk around the stands and check out the prices.
Perhaps the boat of your dreams is waiting for you at this very exhibition at a bargain price.
Ready for the season.
One of the new names on the show is the company Super Marine, which is based at the «Spartacus»Yacht Club. In Russia Super Marine presents Canadian brands Campion Boats and Legend Boats, American Larson Boats and Thunder Jet as well as Holland Marine Parts and others. Nelly Savelieva, CEO of the company, announced the Russian premiere: «visitors will have an opportunity to see a novelty of this season - water-jet thrusters Jet Thruster, which by its characteristics and price have no analogues in our country».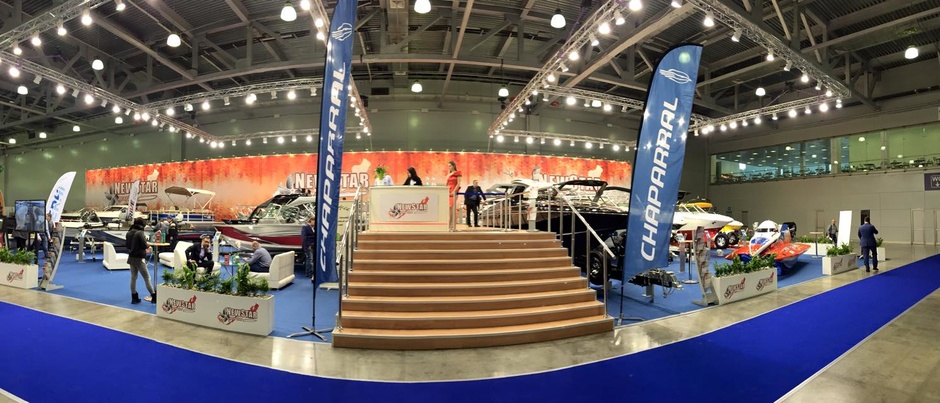 One more new participant is New Star Marine. Apparently, it will be one of the largest stands at the exhibition, which numbers 25 boats. The company's portfolio includes Norwegian Marex, Chaparral towboats, Kingfisher, Baja and G3 boats.
It's all a technique that's ready for the season and you don't have to wait for it, the company stresses.
There will be a New Star Racing Team's current F1H2O car, so we advise fans of water sports to come to this booth.
Field orientation
The organizers of the exhibition emphasize that a significant part of this year's exposition are Russian manufacturers. In addition to the fact that «our» can offer interesting prices, many of them have lined up their products with the features of our waterways. First of all, a domestic manufacturer should be taken on a pencil by those who think about walking in Russia.
The Kazan company Velvette Marine brought to the exhibition its entire model range: from the smallest boat Velvette 20 Image to sports cruiser Velvette 41 Evolution.
Only 9 boats will stand at Velvette Magi's stand.
Evolution Motors will present high-speed boats Sirius 25 and Sirius 25 JET, hulls of which are made on technology of vacuum infusion.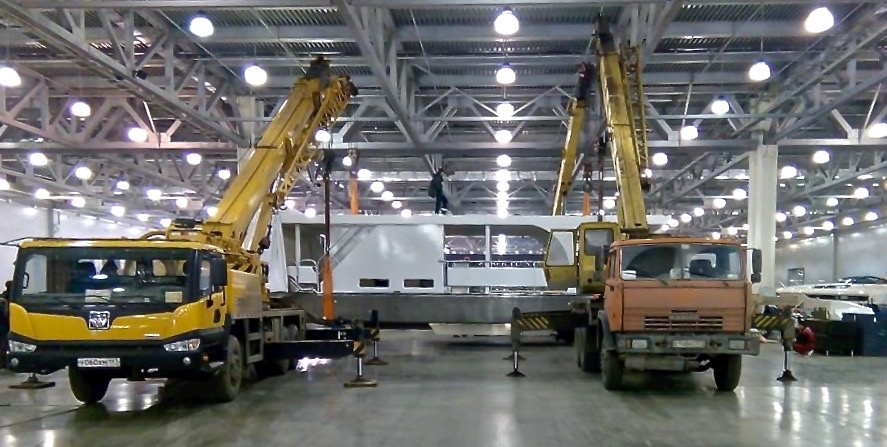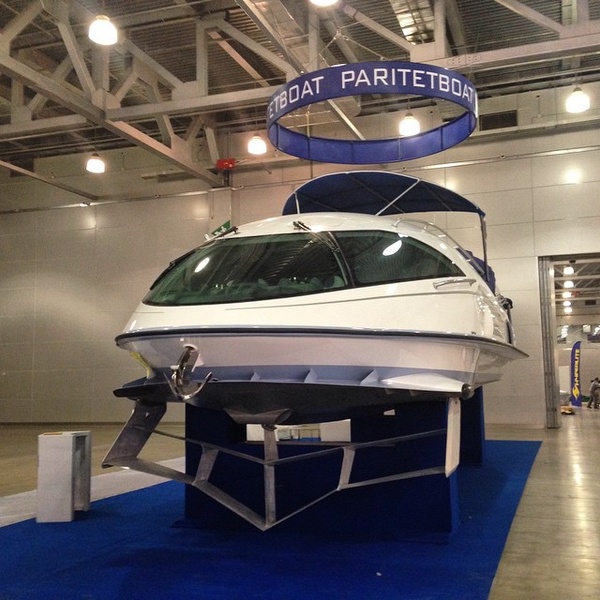 Moscow Boat Show program
List of participants
See you at the Moscow Boat Show!