If Tony Stark had a yacht, it would look exactly like this: power and speed in the exterior styling created by Stefano Riggini, modernity on the verge of futurism in interiors invented by Alfred Carram.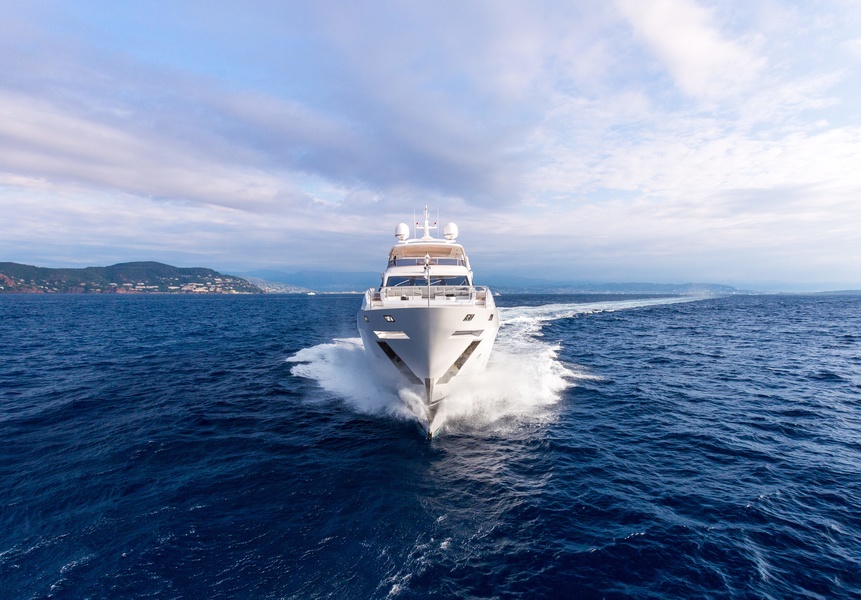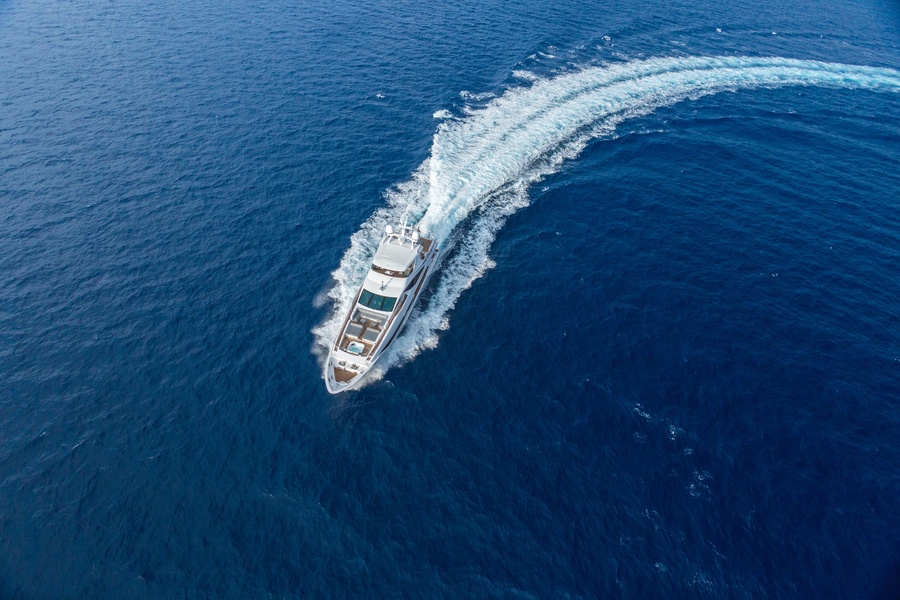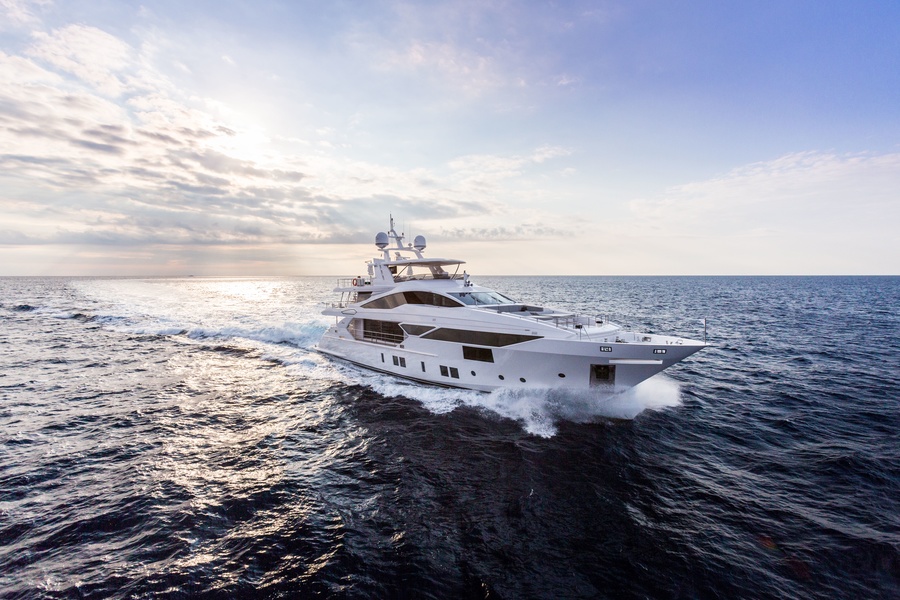 The exterior details of the Vivace 125 IRONMAN are coated in grey and white gel paint, shining in the sun with a metallic sheen.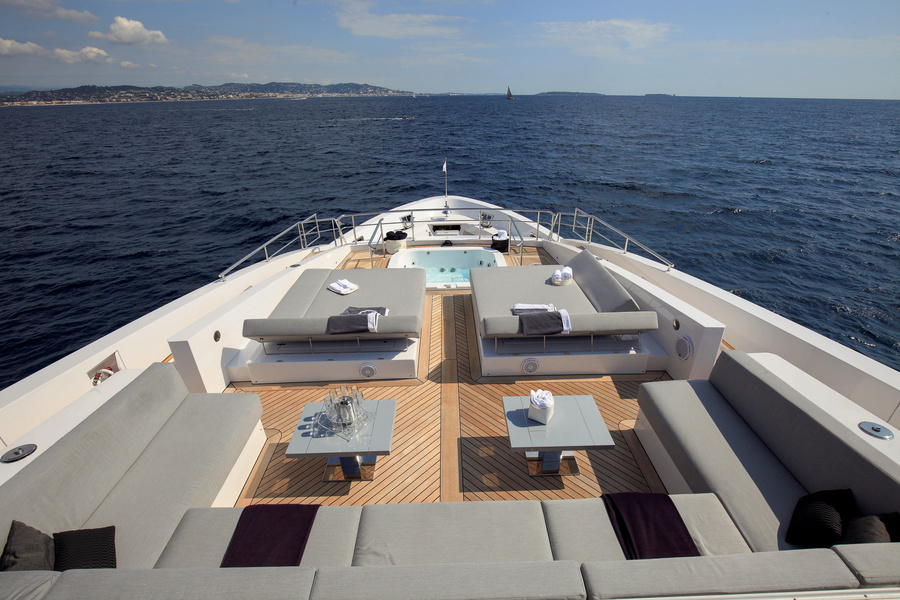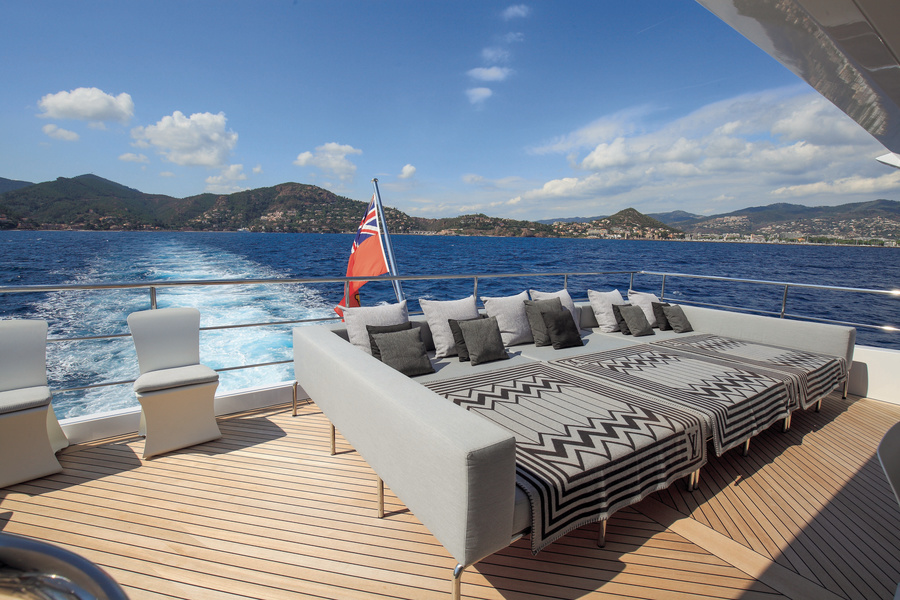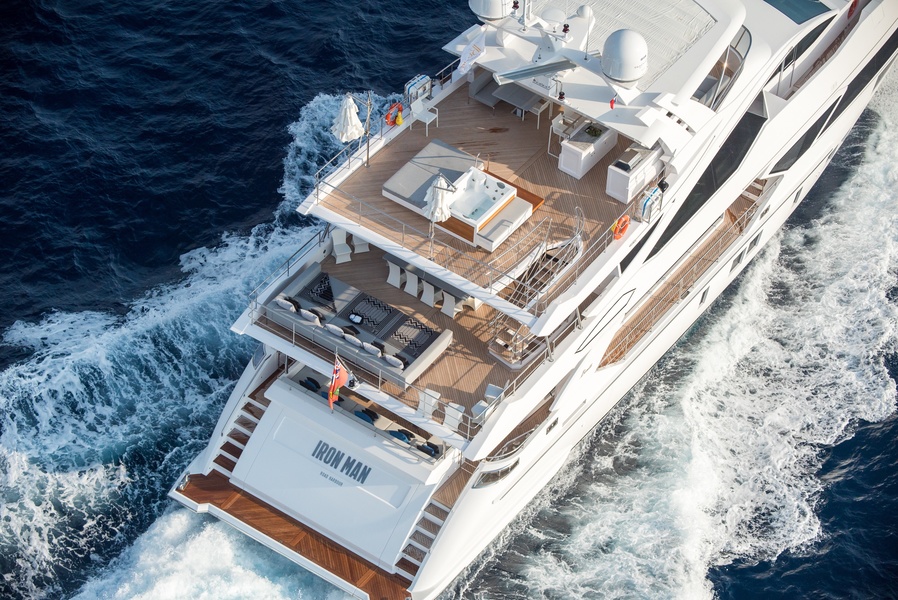 Gray also prevails in interiors where granite, aluminium and steel are widely used. Acute angles everywhere; clear geometry of space.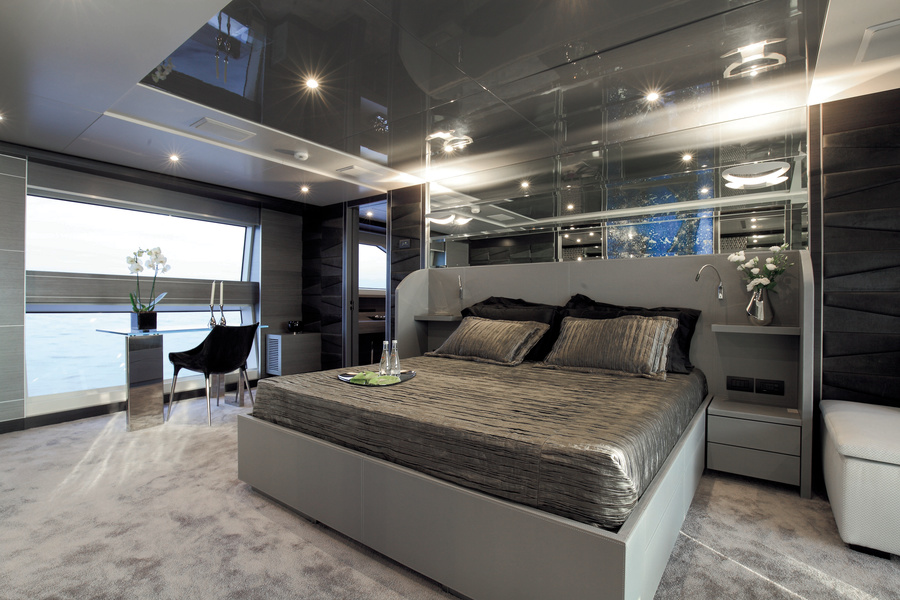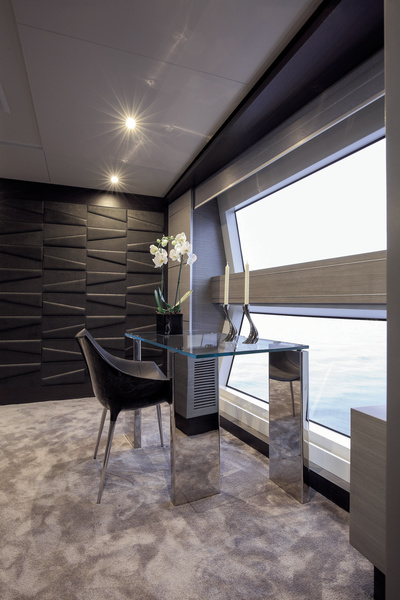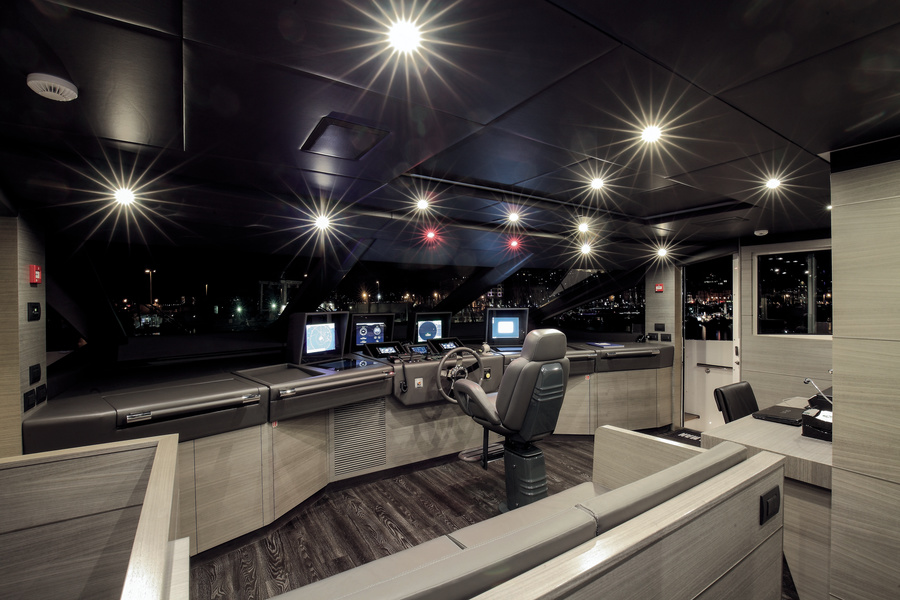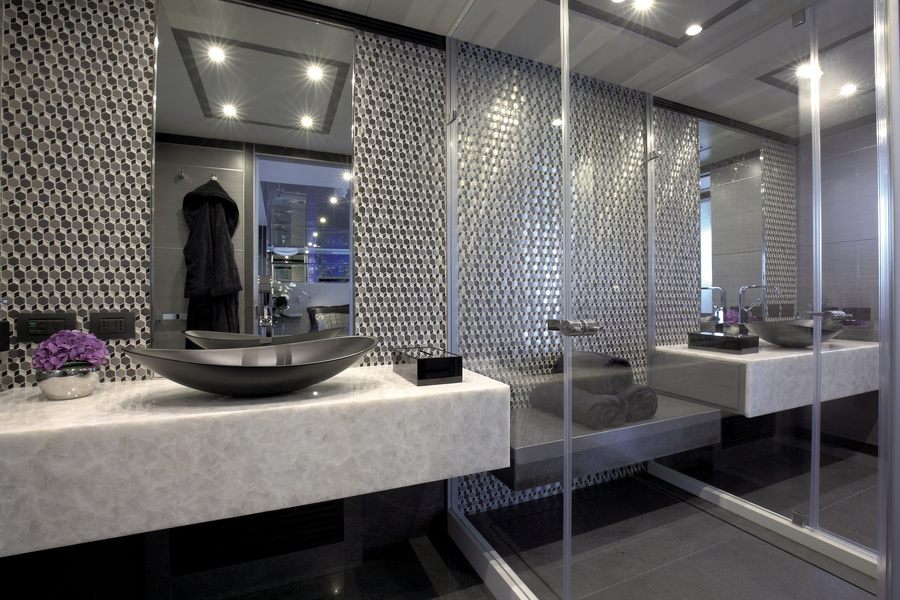 In the saloon, above a glass dining table with massive steel legs, a round panel of defiantly red, made of voluminous porous material, burning like a reactor on «Iron Man»'s chest.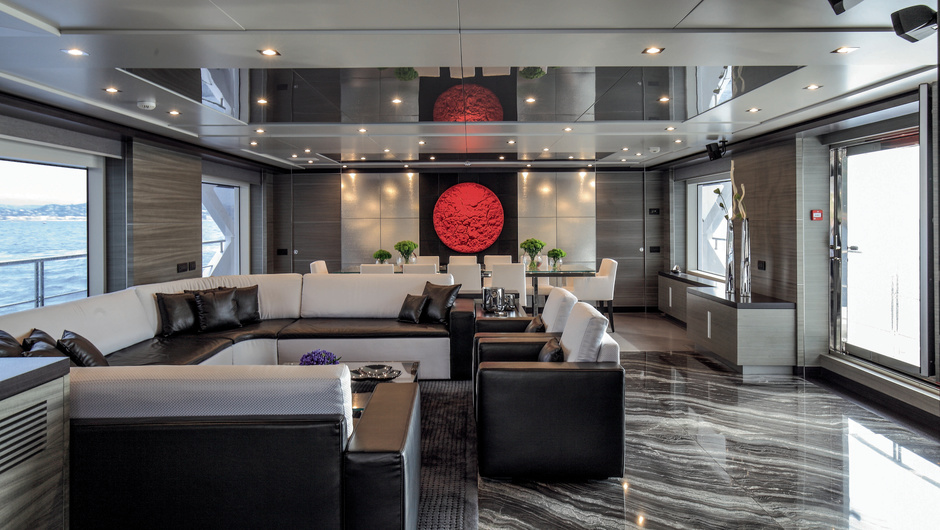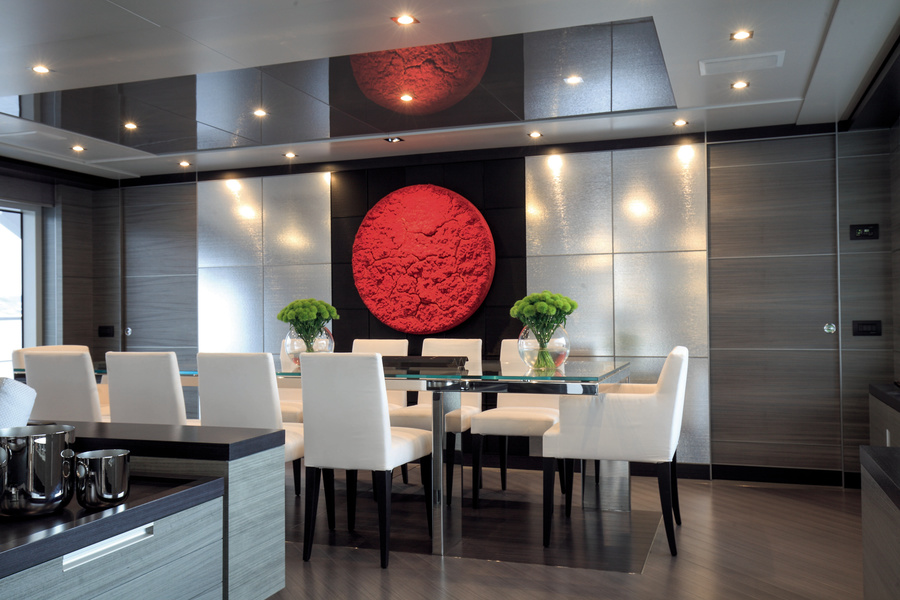 The steps of the stairs are illuminated in such a way that they give the impression of a waterfall.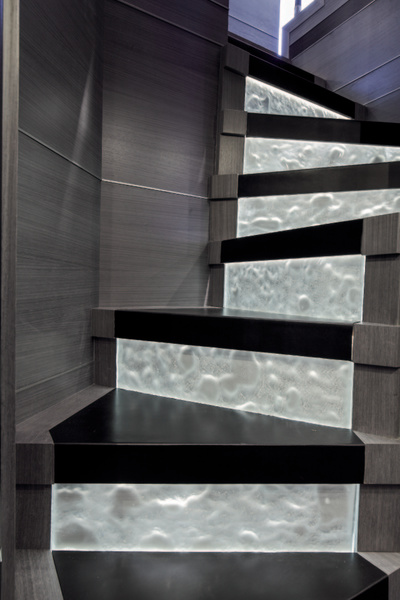 The room furnished with the richest fittings is of course a gym equipped with the latest technology.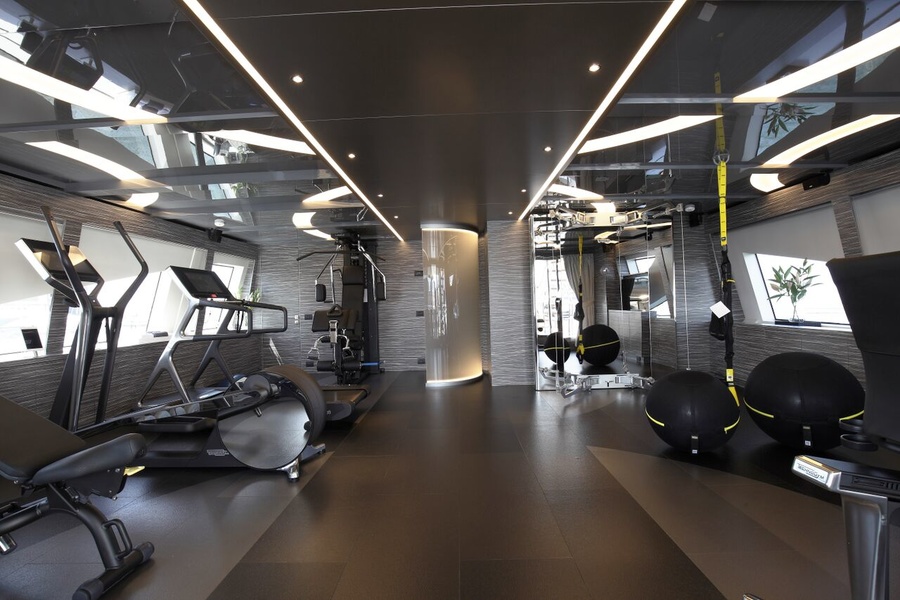 The smaller version of the flagship model Veloce 140, 38-meter Vivace 125 borrowed from the older brother family traits, layout and design features. Its Fast Displacement-type enclosure is designed to provide higher outdoors speed and fuel efficiency in displacement mode. The yacht is equipped with innovative azipodes designed for Benetti at Rolls Royce. She achieves a speed of up to 24.5 knots at 19 knots in cruising mode.
IRONMAN is the first housing in the new Vivace 125 series. The yacht was launched in June and presented for the first time at a boat show in Cannes in September. Benetti has sold five hulls of the Vivace 125 in total.