To build a megayacht to your liking through an online builder sounds like a fantasy, but it is already a reality on the Dynamiq website. However, the new brand offers much more - the first series of 39-meter GTT-130 is a breakthrough in the industry.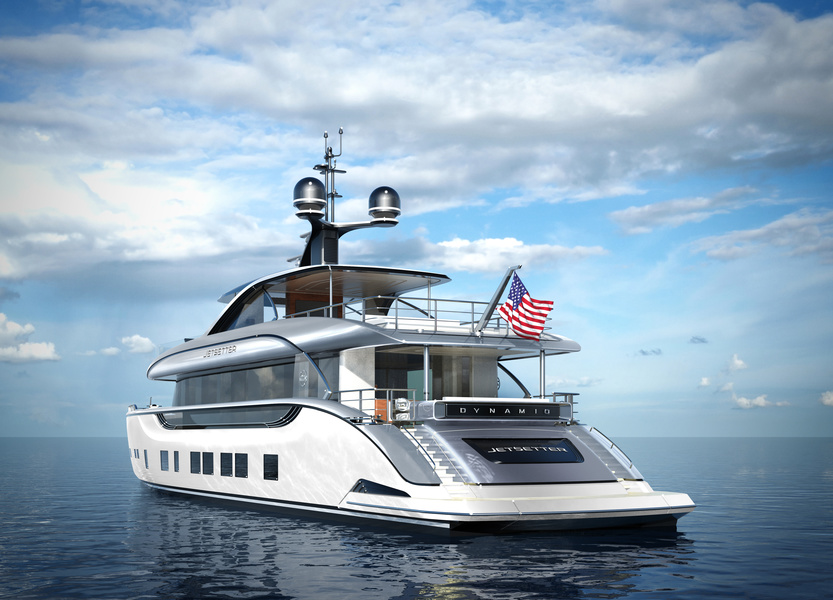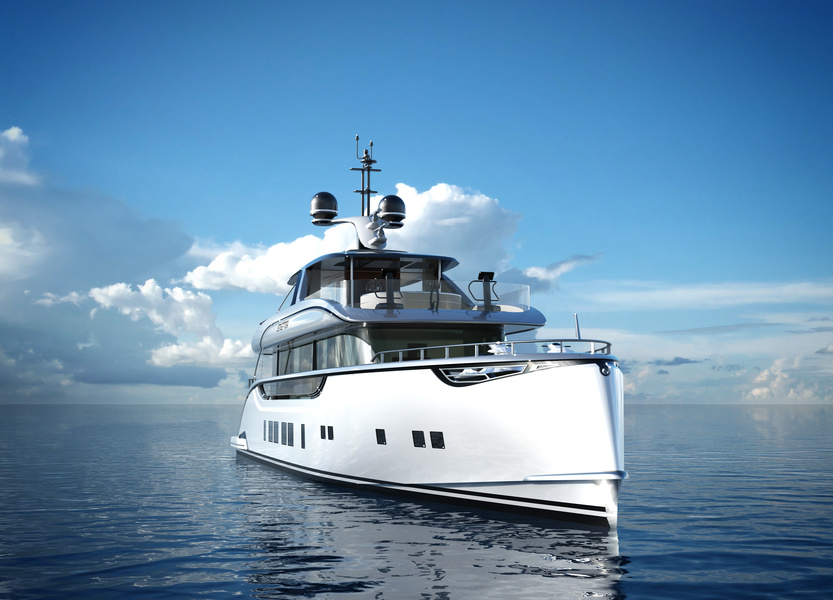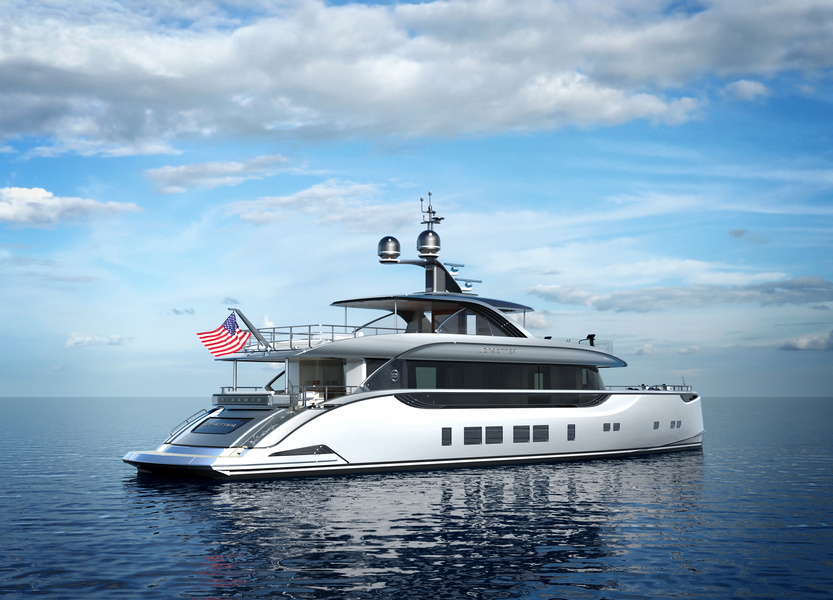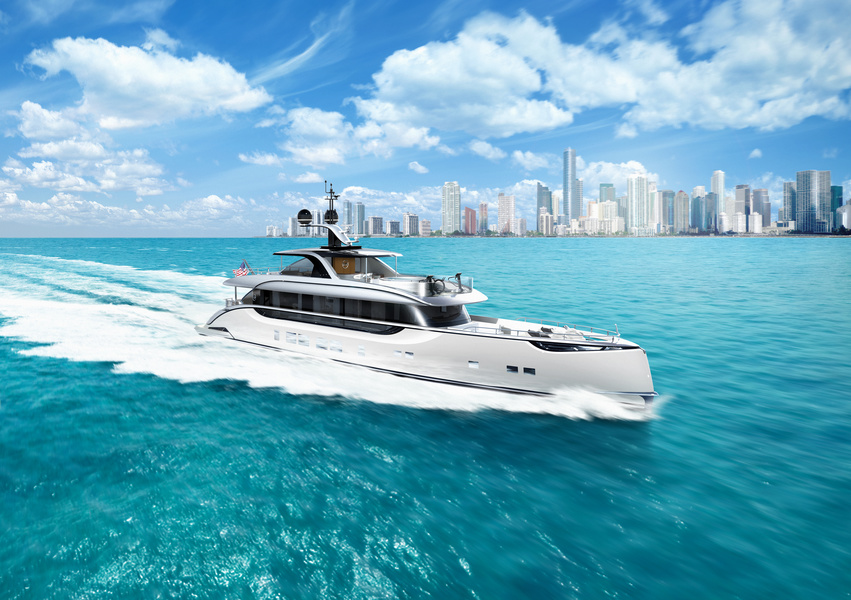 Comfortable and fast superyachts with the best qualities of displacement and sports boats, designed to the most modern standards, at a very competitive price. To achieve this, Dynamiq had to build a real «team» of world stars. None of the existing shipyards can boast of their simultaneous participation in one project.
Azure Naval Architecture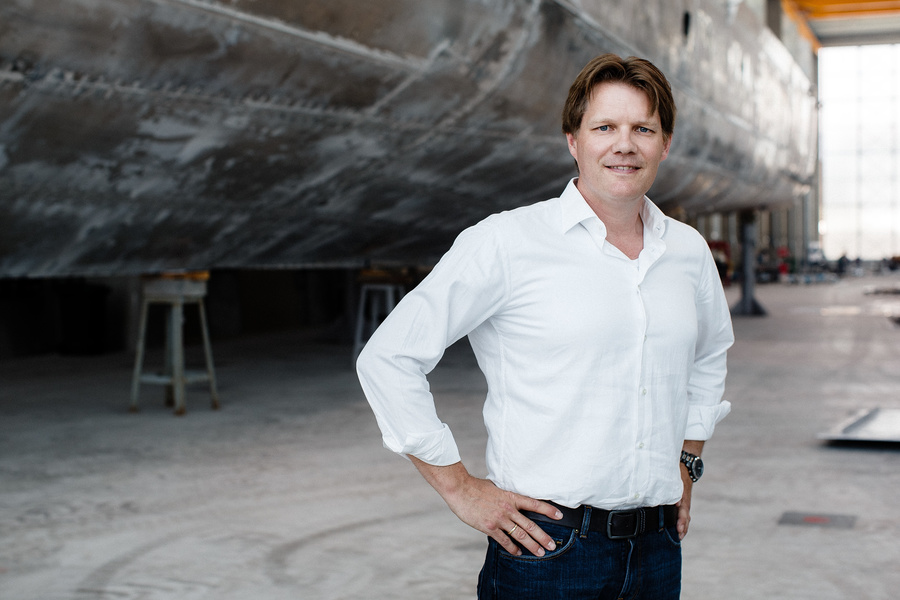 Azure, from the Dutch town of Haarlem, employs renowned yachting craftsmen and is the most experienced yacht architecture firm in the world today. Based on De Voogt Naval Architects, part of the Feadship group, Azure is now responsible for all Oceanco projects, including the flagship Alfa Nero and the latest 91m Equanimity. He also works on major Amels projects as well as for shipyards in America and China.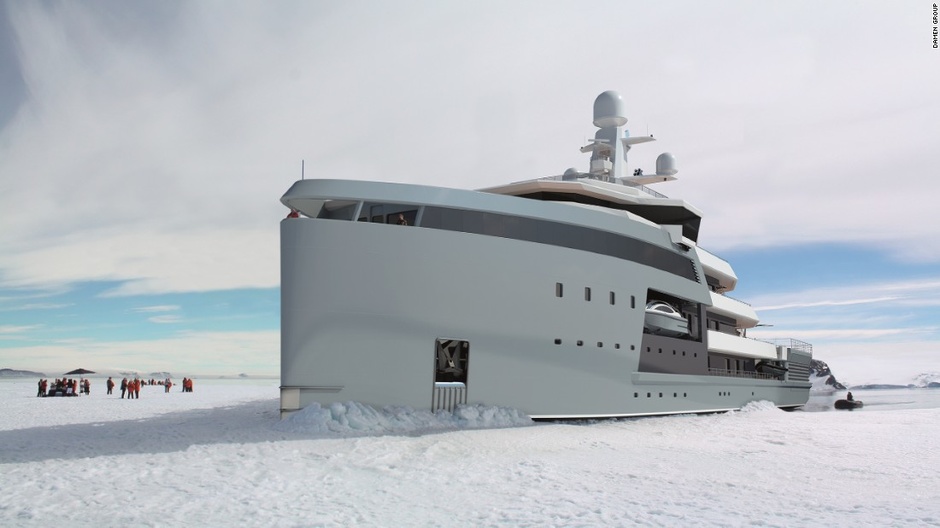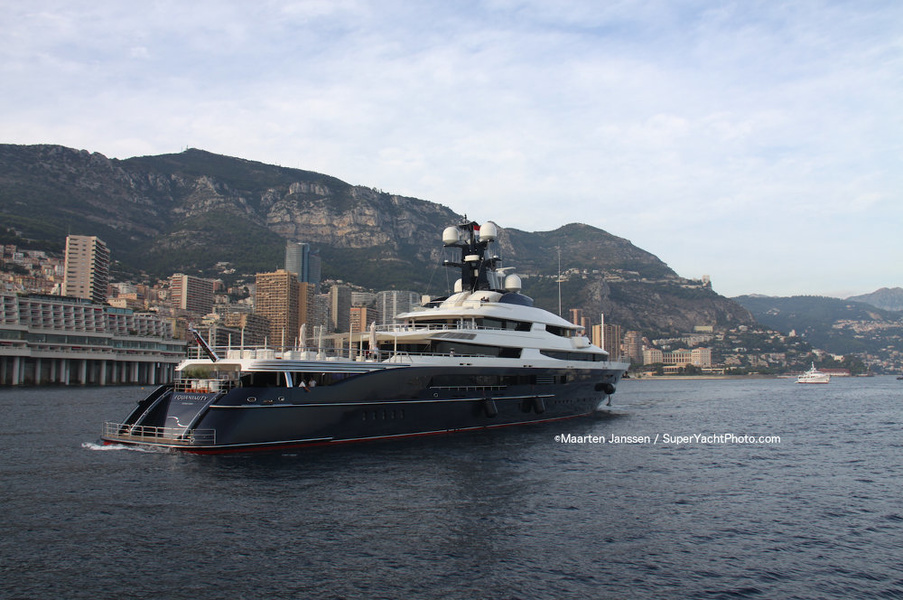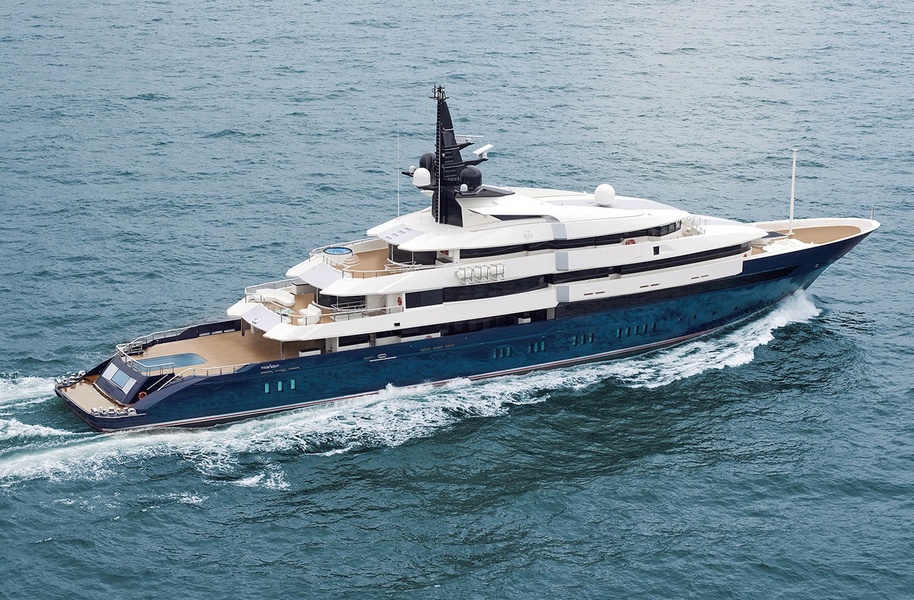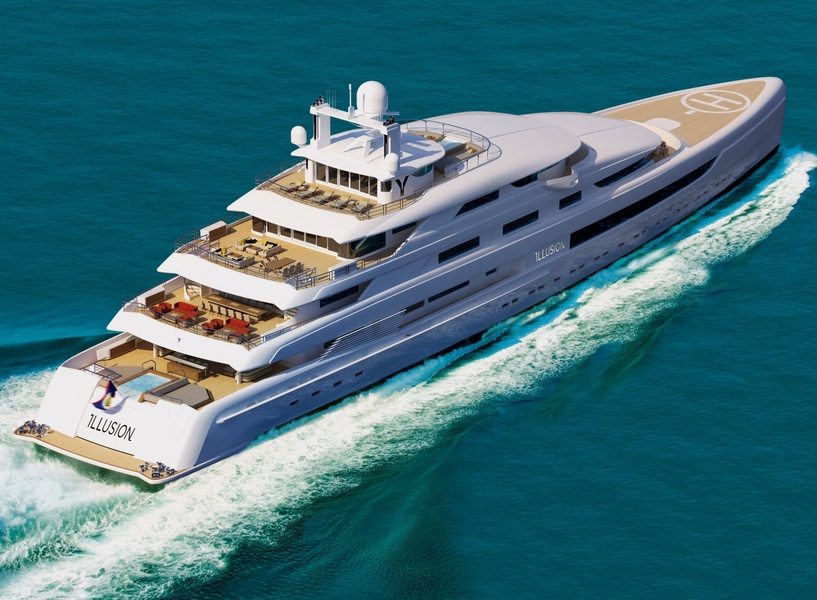 In Dynamiq's projects the company acted as a naval architect. According to Azure's director Onne Logger, many solutions for Dynamiq have previously only been used on superyachts from 60 metres in length.
The main objective was to provide maximum comfort to the best Dutch standards.
For the GTT-130, Azure has not only provided high ceilings in all rooms and special noise control systems, but also carried out so-called comfort»«calculations. Based on these, the master stateroom, for example, is located on the lower deck, behind the midships, in the quietest and quietest place on the boat, where the amplitude of vertical oscillations during rocking is minimal.
Van Oossanen - Hydrodynamics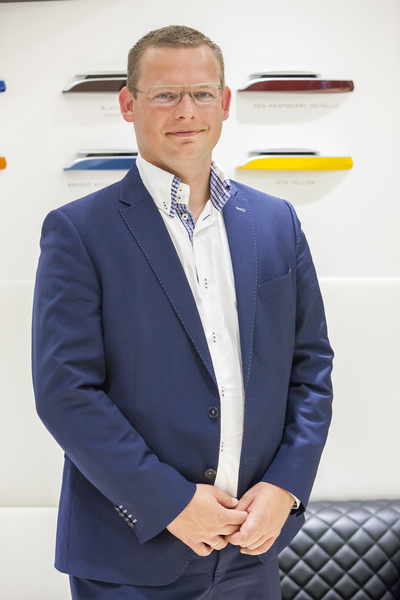 Computational fluid dynamics is just one of the areas where the Dutch firm has established itself as a leader in the marine industry.
For Dynamiq Van Oossanen, we have made a semi-displacement hull with unique round-bore contours.
They have low resistance and are equally effective in different speed modes. As a result, all Dynamiq yachts reach speeds in excess of 20 knots and simultaneously have a transatlantic range of 3000 miles.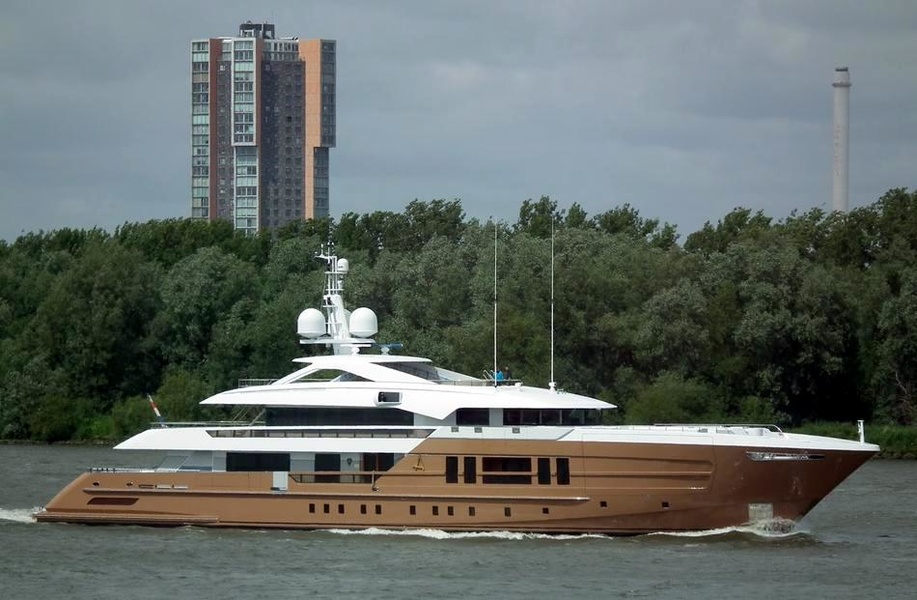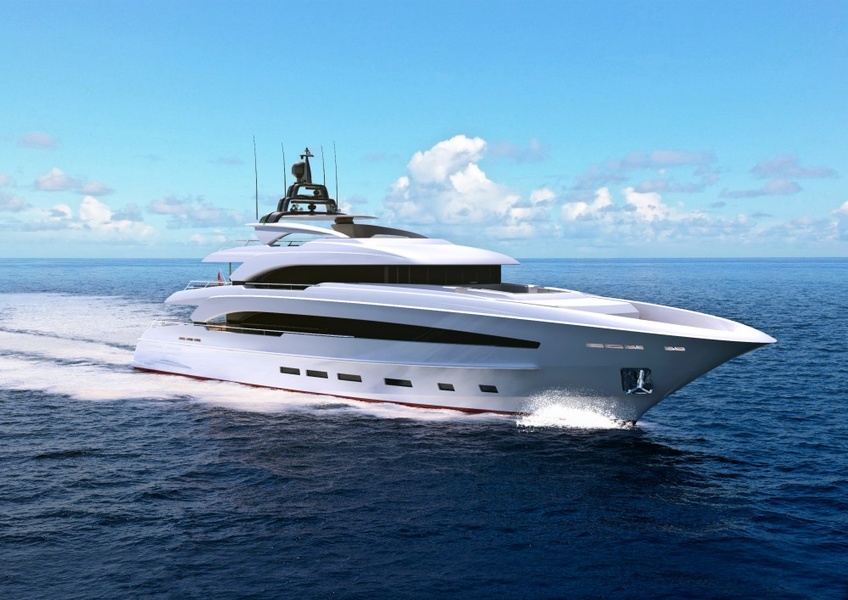 Bannenberg & Rowell Design - interiors
The refined London team of Dicky Bannenberg created a functional and at the same time stylish interior with octagons, branded elements of Dynamiq.
Dickie himself described it as «cosmopolitan, modern, but at the same time unobtrusive and comfortable».
The main principle is that it is easily updated over time, as it is based on maximum use of freestanding furniture.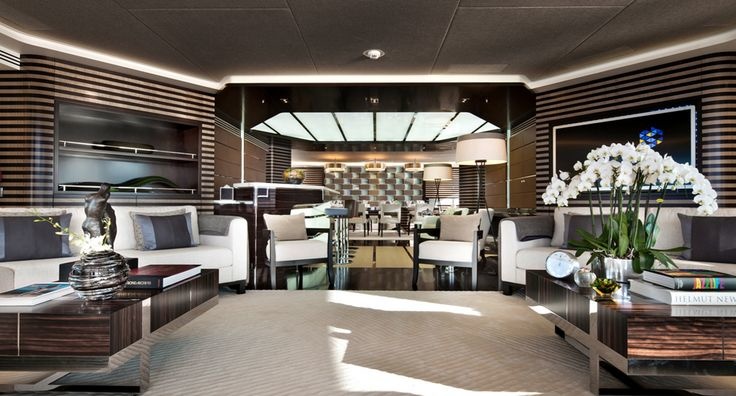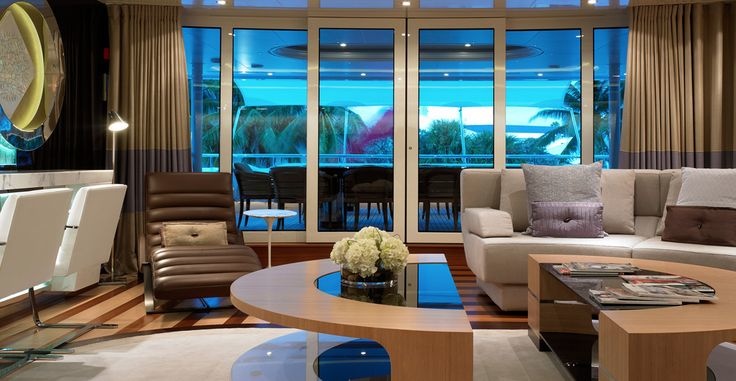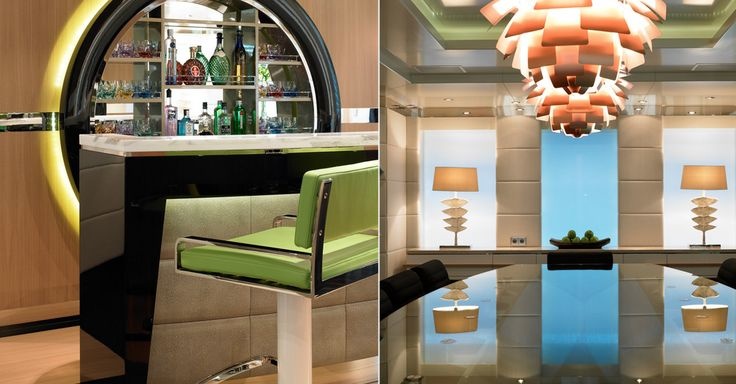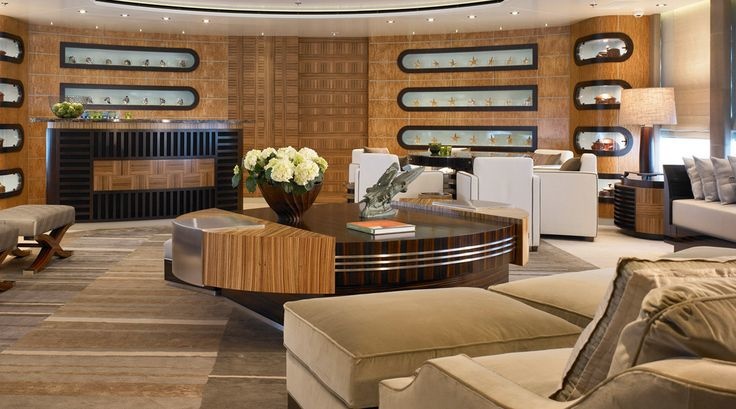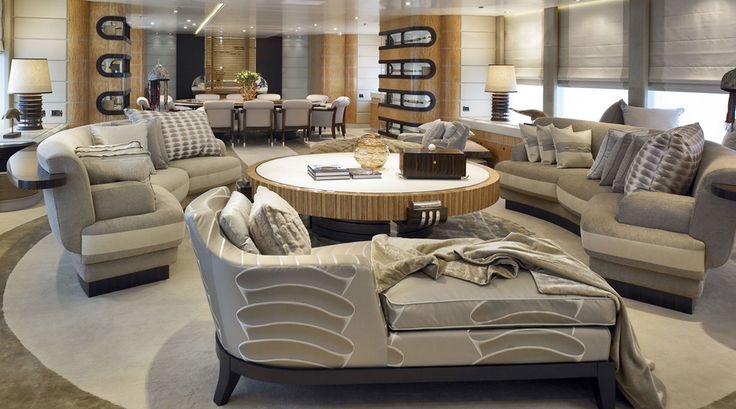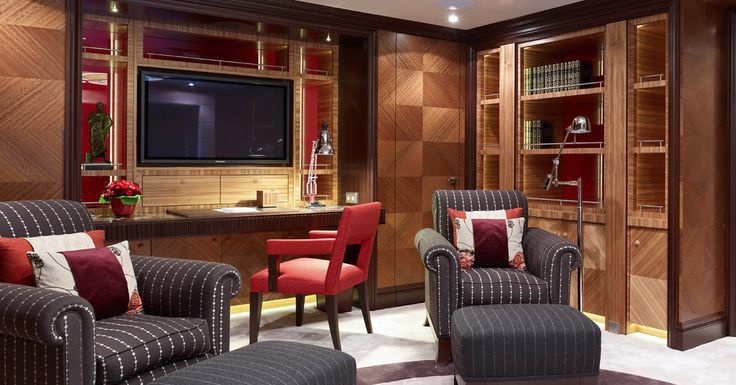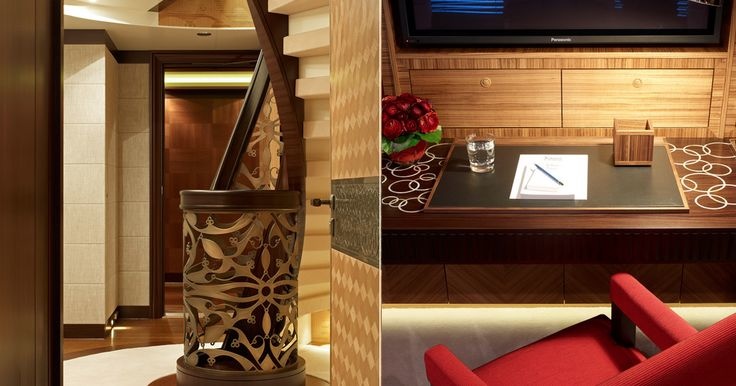 Trussardi Casa - decoration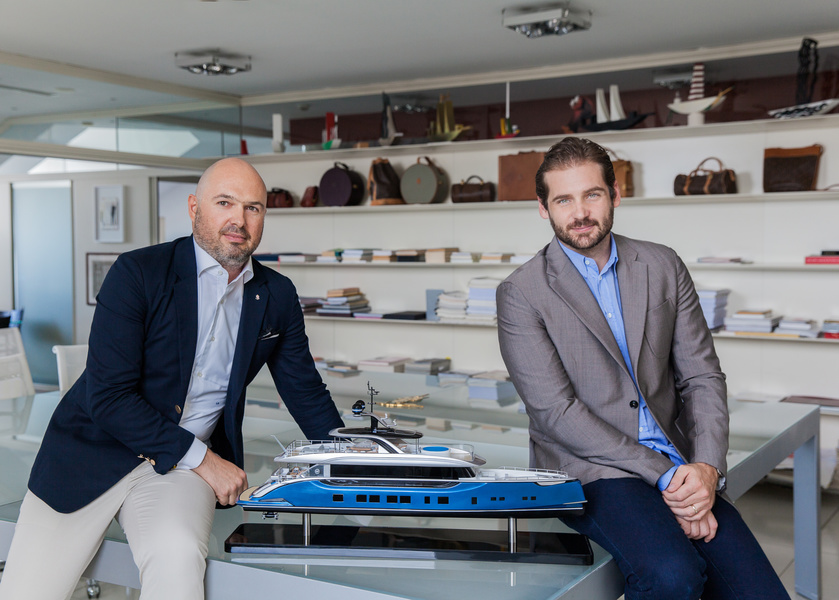 Barely the owner of the famous Italian brand Tomaso Trussardi learned about Dynamiq, as soon as he agreed to make an exclusive set of furniture, lamps, rugs, plaids and interior accessories.
Milan glamour» representatives «will even provide their own perfume for the air-conditioning system of Dynamiq yachts.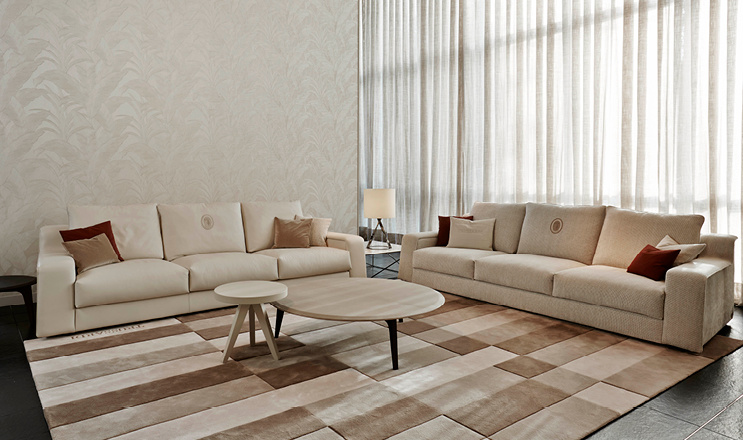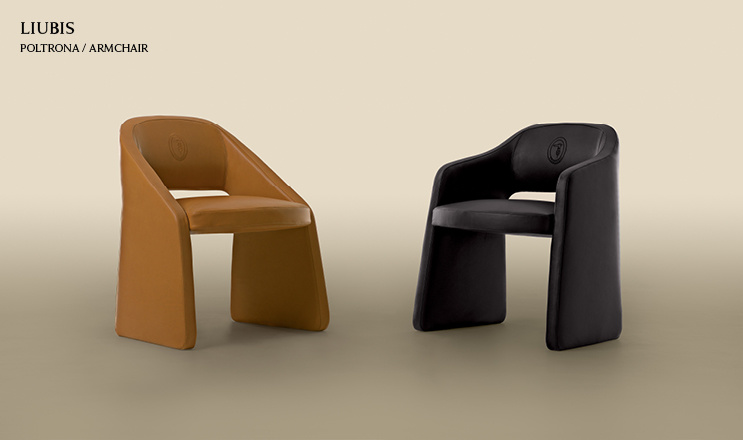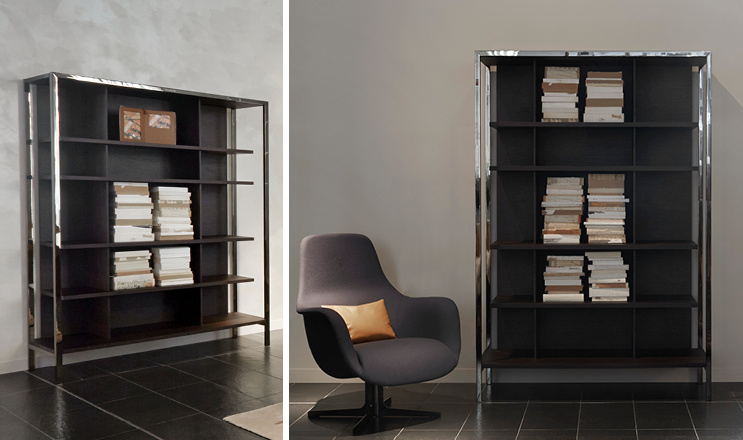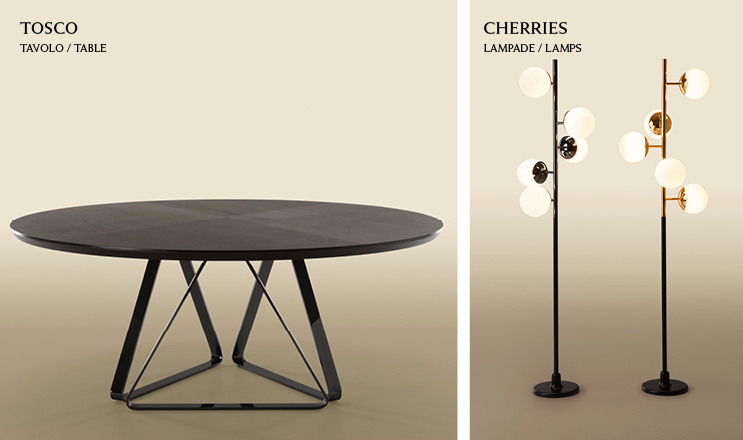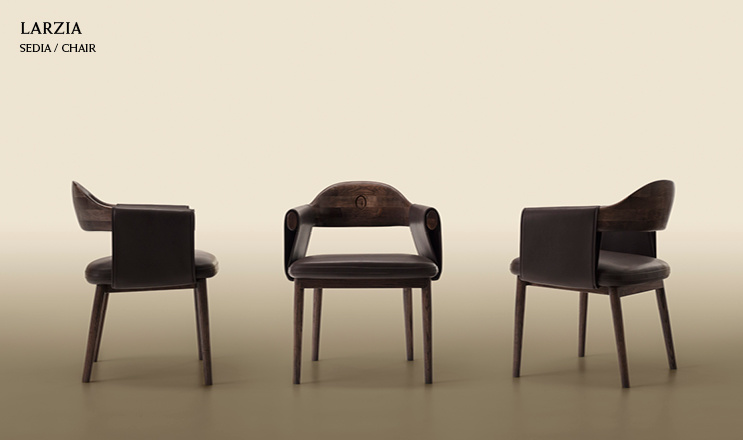 Glyn Peter Machin - deck furniture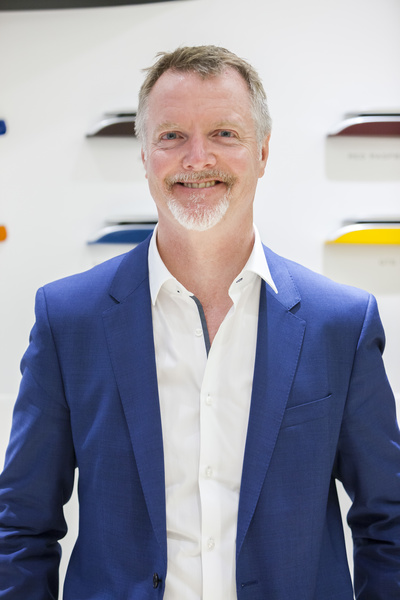 Typically, custom-designed deck furniture is made for superyachts from 60-70 meters, smaller sizes are usually purchased as standard. If you look closely at the megayachts launched at the best shipyards in Northern Europe, the vast majority of them will have deck furniture made in the studio of Glyn Peter Machin.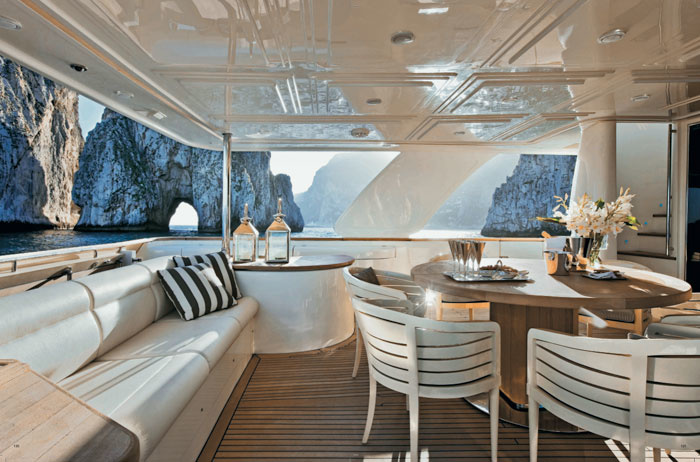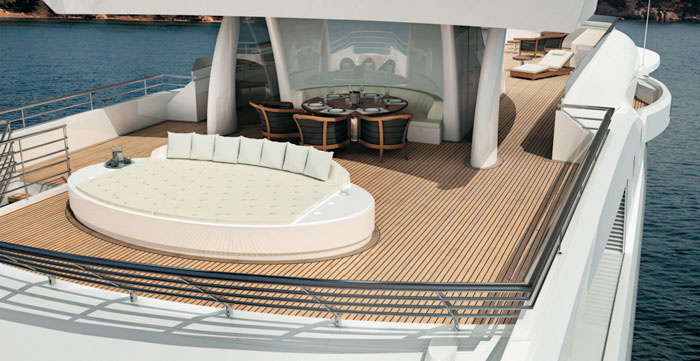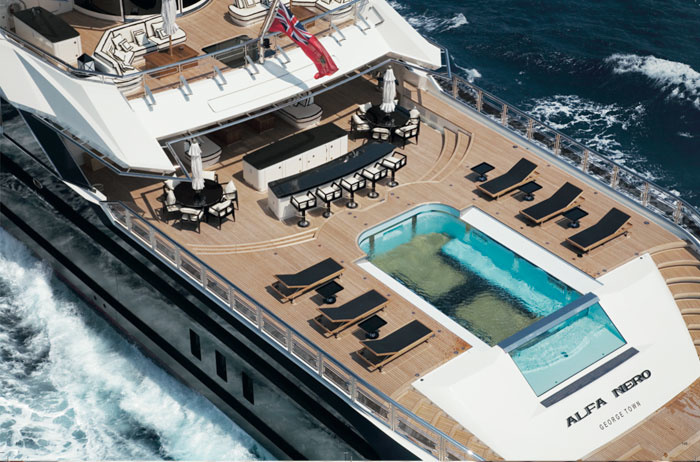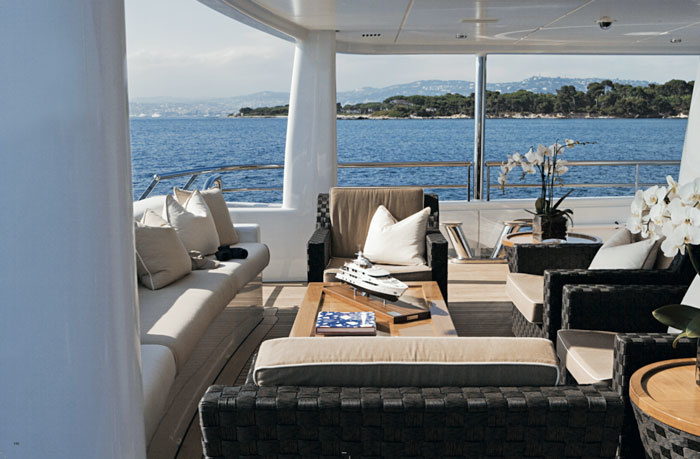 GPM is not only prestige and immodest prices, but above all the highest quality that allows you to use this furniture for years. It was they who were commissioned to develop the Dynamiq collection. As a result, designers from Denmark created two furniture lines for Dynamiq - a luxury «Deluxe» and sports «GT» with inserts made of carbon.
Rohir van der Heide - lighting solutions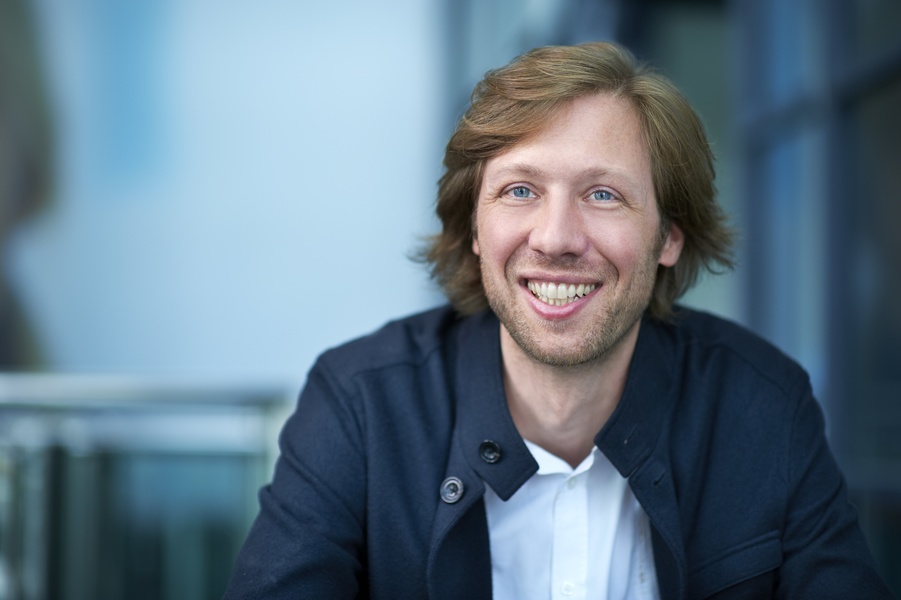 The Dutch guru Rohir van der Heide developed a custom wireless lighting scheme based on Philips Hue technology, which he himself created when he was Vice President of Industrial Design at Philips.
Each lamp is connected via Wi-fi and can reproduce any shade of the colour spectrum. They are controlled via a handy smartphone app, where presets such as «Read» or «Rest»are available.
There are also manual adjustments. The light can be connected to the music background in «Disco» mode or react to motion sensors. In this way you can create your own atmosphere in any corner of the yacht and in any mood.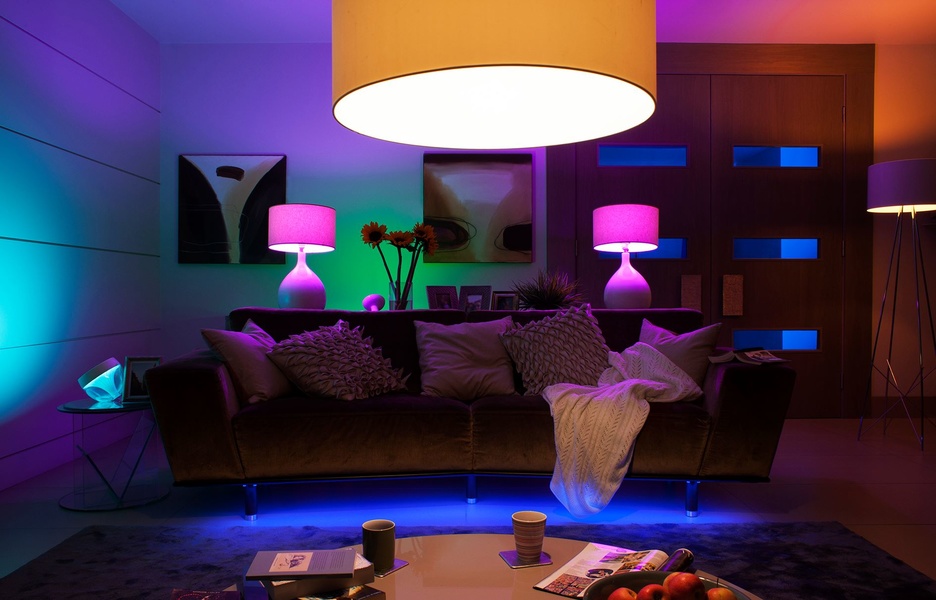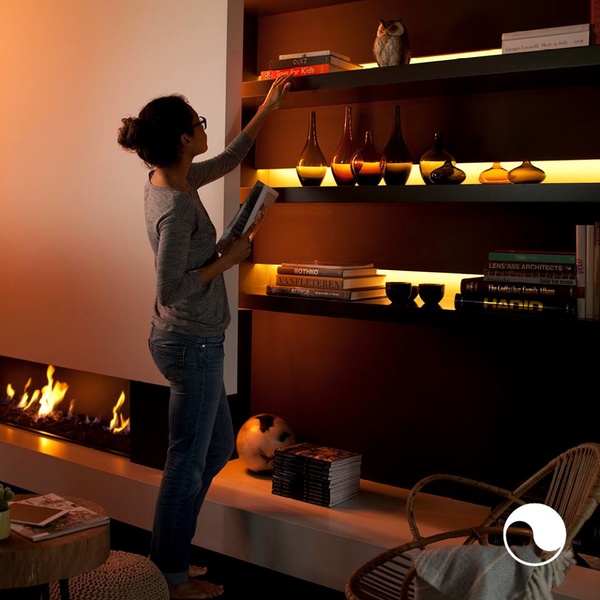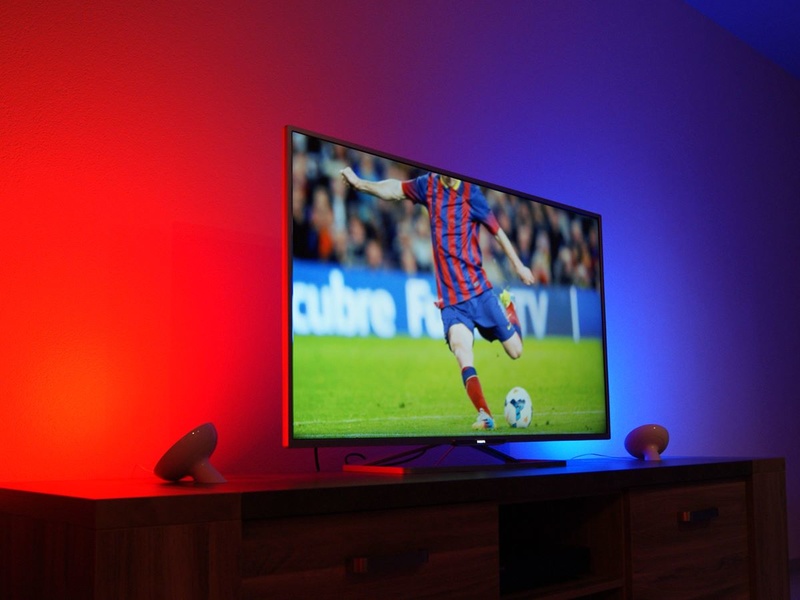 Dobroserdov Design - exterior and concept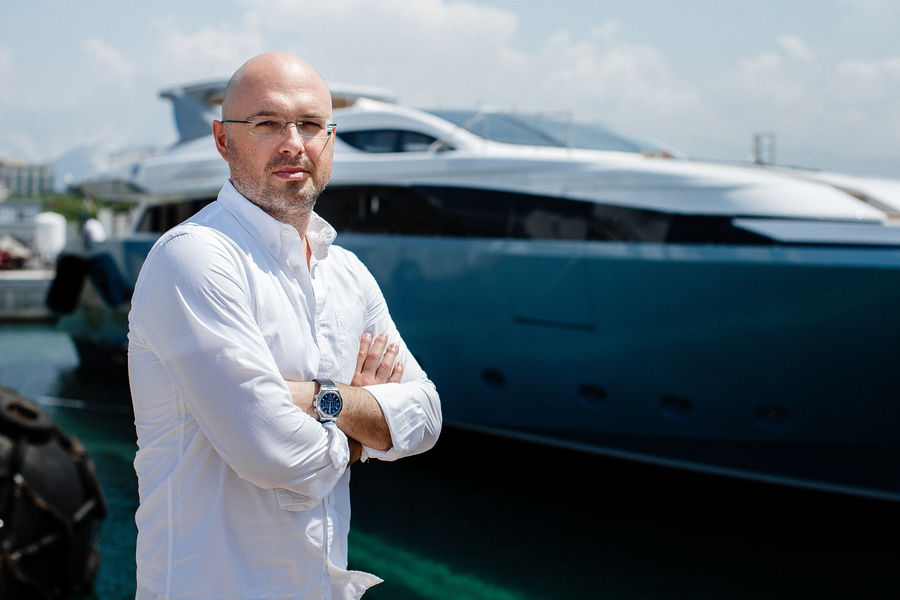 Dobroserdov Design from Monaco was responsible for yacht exteriors, deck layouts and other eye-catching Dynamiq elements. The result is an avant-garde style that combines contemporary aesthetics with elegant timeless»elements «such as the two-colour hull painting, a tribute to the classic Rolls-Royce and Bugatti.
The DD's 20-metre overhang-free sundeck will give 60-metre vessels a head start.
More importantly, Sergey Dobroserdov's team took over the project management and coordination of all stages of construction, from idea to launch, and developed the overall concept and ideology of Dynamiq yachts.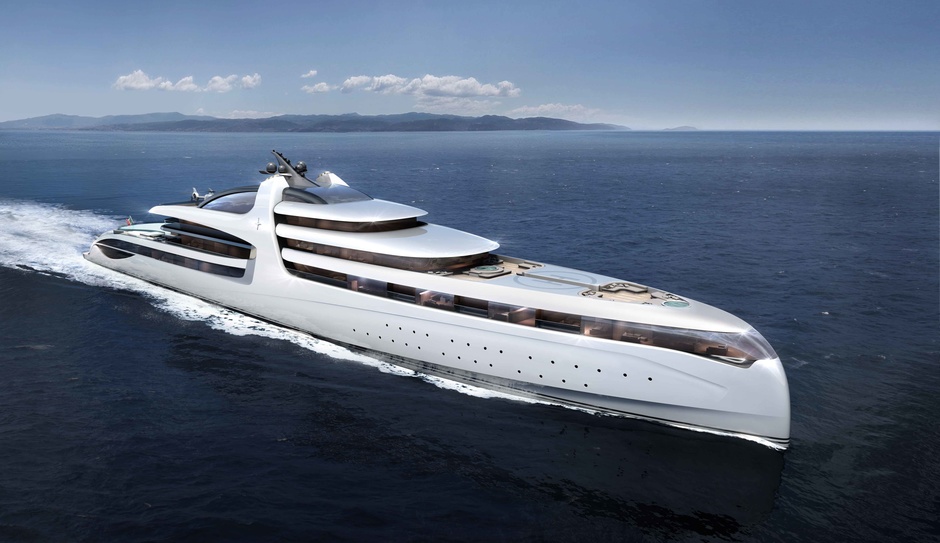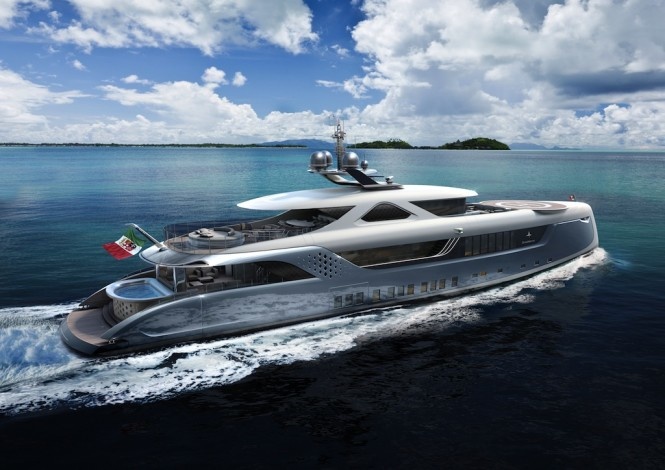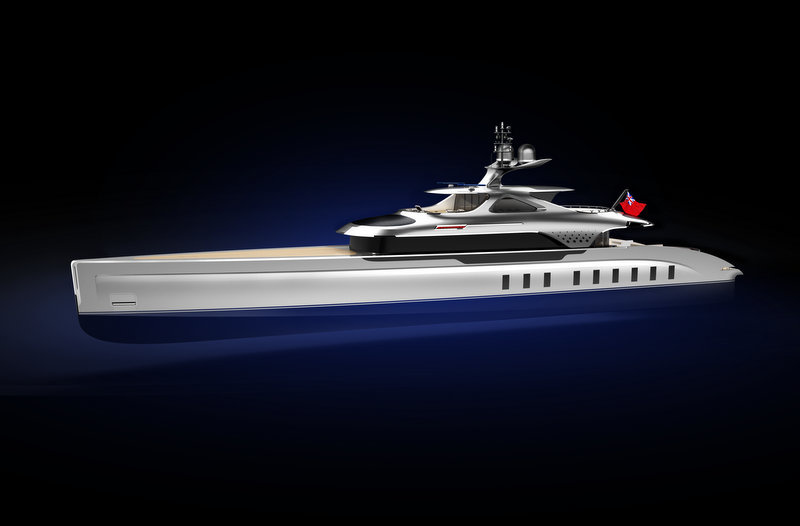 Artemiy Lebedev Studio - corporate identity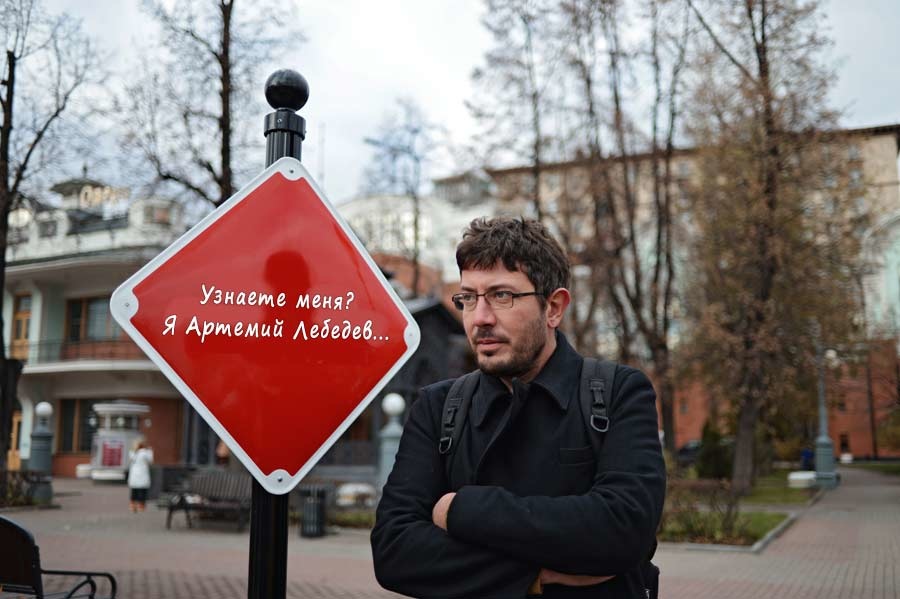 And, as a cherry on the cake, the brand's corporate style was developed by the most famous Russian design studio. This, of course, does not have much effect on the seaworthiness of the yachts, but once again emphasizes the approach of the creators of Dynamiq: to combine the most advanced design thought from around the world with the best technology to create a truly revolutionary and uncompromising product.