For many yacht owners, entering the charter market is something that is difficult to achieve. Renting a boat on paper seems simple and clear: you book a charter, compensating for some ownership costs and providing a permanent crew job. In reality, it is not that simple. Bobby Genovese is a living example of how difficulties can be overcome. He has added a yacht direction to the portfolio of his luxury firm BG Signature, and the number of armor on his yachts - unexpectedly for the owner himself - has exceeded both average annual market figures and his most daring expectations.
Living in the Bahamas, Canadian entrepreneur Bobby Genovese is, by his own admission, a serial yacht owner with 22 boats of all possible sizes in his fleet at the time of the interview.
«It's just ridiculous, even I sometimes think I'm crazy," he laughs. - I'm acting like a crazy Plyushkin»boat. In 2014, Genovese founded BG Signature, a luxury yachting portfolio that included a yachting destination and allowed other people to book his yachts.
Genovese's story is the classic story of a self-made man: a difficult childhood on a farm in Ontario, his first business success at 25, then becoming a successful venture capitalist, owner of BG Capital Group and BG Capital Management Corp.
Given the number of boats that Bobby Genovese now has, it's amazing that his first hobby wasn't yachting but polo, which he played professionally for over 12 years. He still plays, and BG Signature has a division of BG Polo that runs four polo clubs in the USA, Argentina and Canada.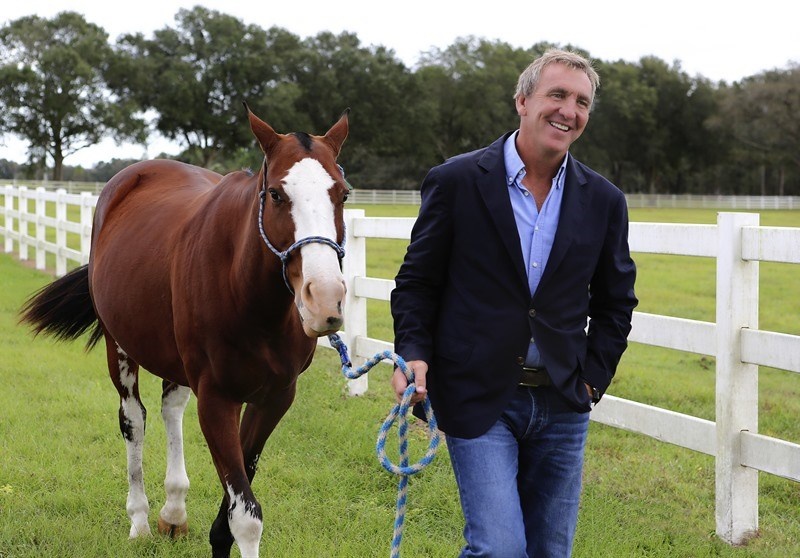 Jenovese's passion for yachts has grown like a snowball, starting with the purchase of several antique wooden racing sailing boats, including Miss Canada III, the first Canadian boat to break the world speed record, and Miss Canada IV, the first boat to cross the 200 mph speed limit and set the world record in 1950. He then purchased several large yachts, including the classic 73-foot Rambler, a classic lake boat.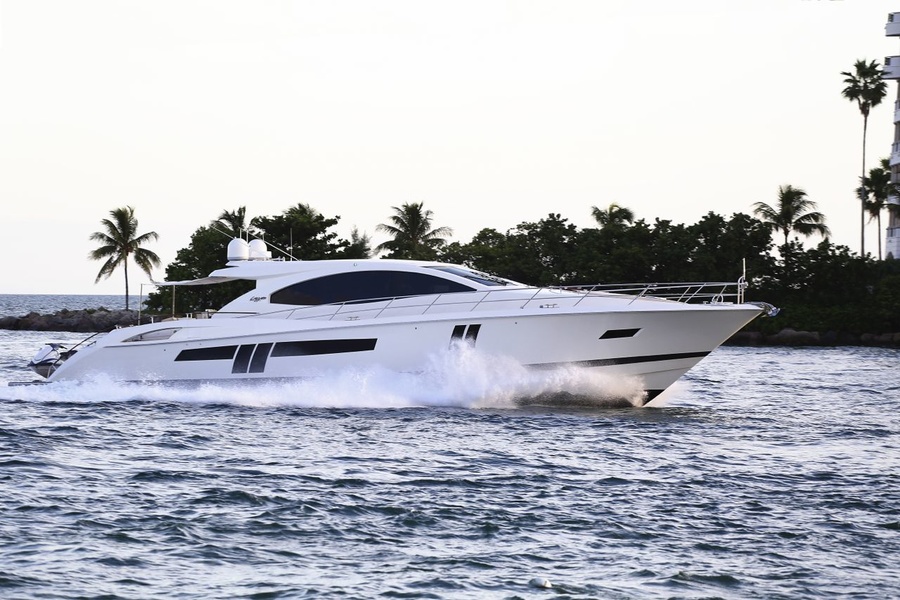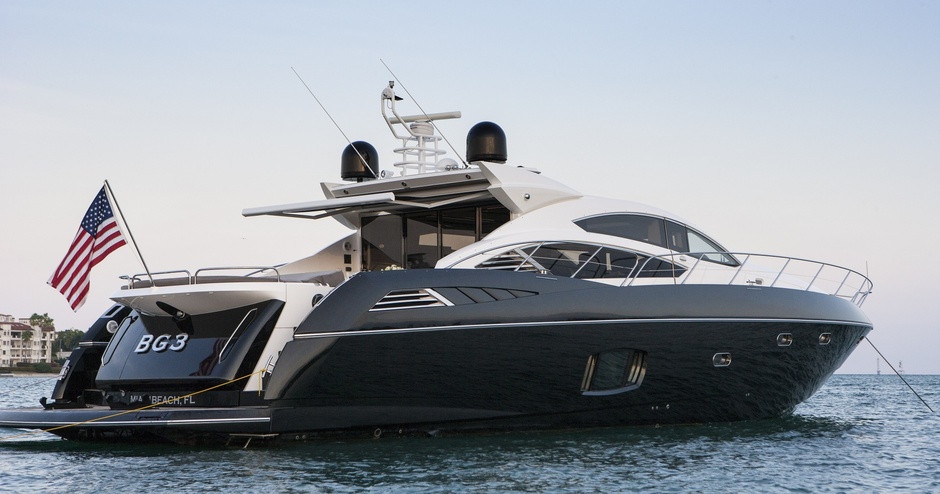 The 23.7-meter Lazzara 78 SLX BG Jr was the first premium yacht in the Genovese collection. She was a temptation that he could not resist. «I think Dick Lazzara completely turned the industry around when he came up with this boat," he says. - I just had to have one of them».
After BG Jr there was the 21.9m Sunseeker Predator 72 BG3, followed by the 46.9m Feadship BG Charade. A permanent resident of the Bahamas, Genovese often saw Charade during her visits to the island. «Every time I met her, I told myself: Wouldn't it be wonderful to ever be able to own a boat like her? - he says. - And that was the opportunity, and I took it. I still take it out to sea».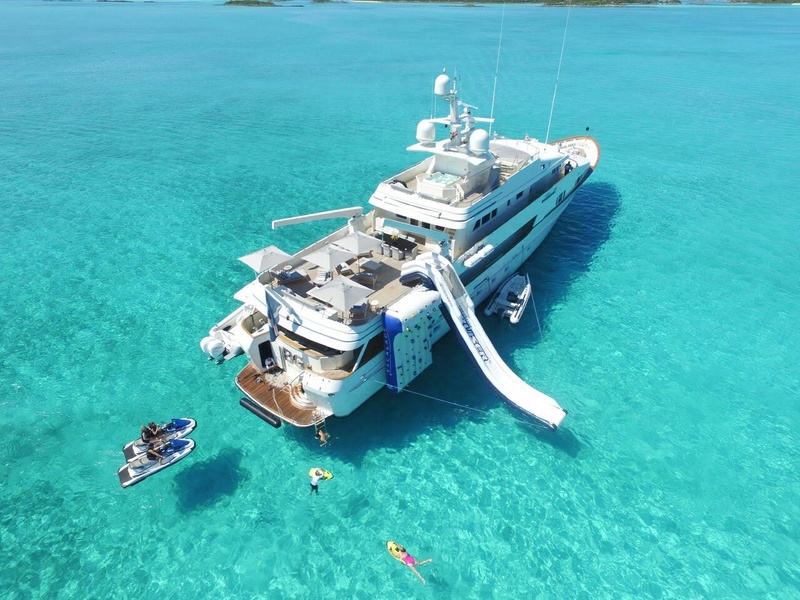 With the purchase of Charade, Genovese ordered the global refit of this yacht, making it the popular charter yacht as she is today. «We did an amazing, award-winning chart on Charade and it taught me that the more you are directly involved in every aspect of ownership, the better the result," he says. - I wish I had been even more involved with the rework, because then it would have been even more special». Today BG Charade, BG3 and BG Junior form the backbone of the BG Signature charter fleet, all three of which can be rented through the company itself or through an IYC broker.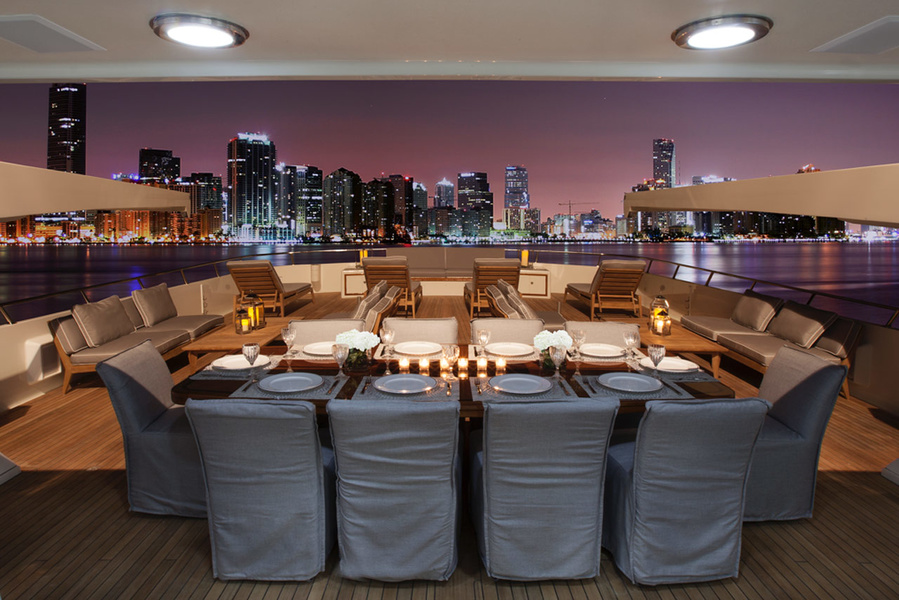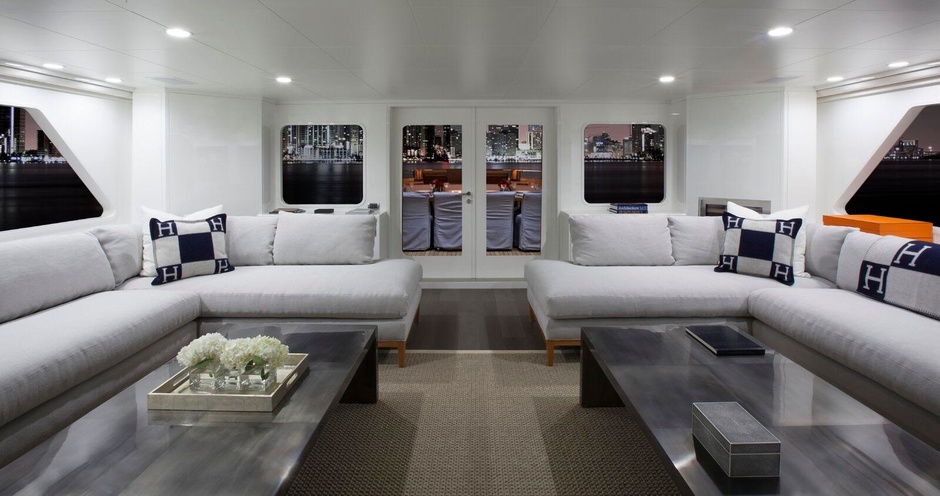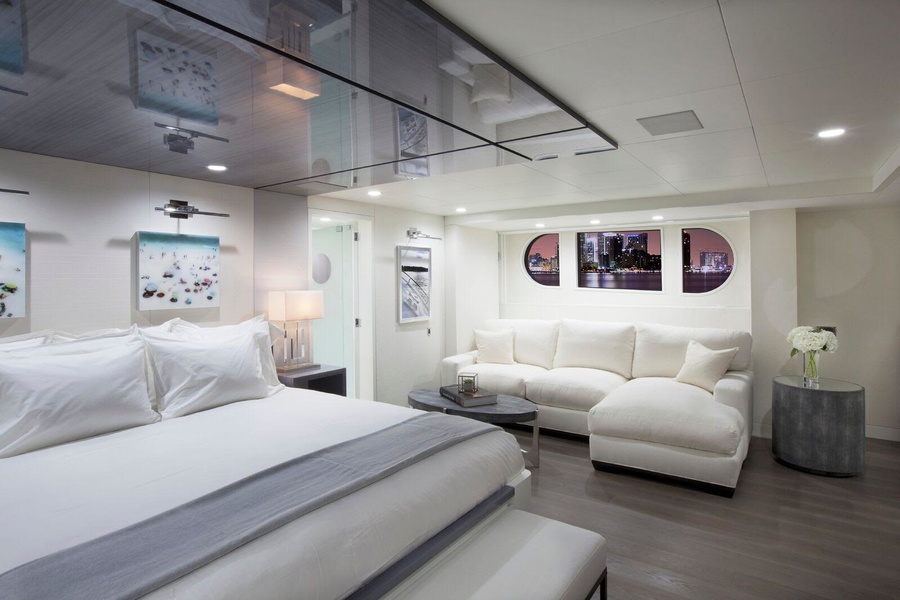 When I asked Genovese why he decided to formally consolidate the premium assets into a single portfolio, he confessed that it was actually the idea of his friend Richard Branson, who was the first to propose a real estate and yacht portfolio to maximize the return on those assets. «I was happy with my passion for boats but ended up collecting at home - I know I sound like Plyushkin again! I had all these beautiful houses, but after having children I just didn't have time to use them all properly». It was natural to let them in, and Genovese took this task more than responsibly.
«We were on Necker Island and Richard told me, "Why don't you do what I do and run a program that lets people feel why these houses and yachts are so amazing you couldn't buy them?» - reminds me of Genovese.
This conversation prompted him to launch BG Signature in 2014, where his yacht collection was a perfect complement to his onshore portfolio. «The response was amazing and I am 100% happy that Richard»'s advice was accepted," he says.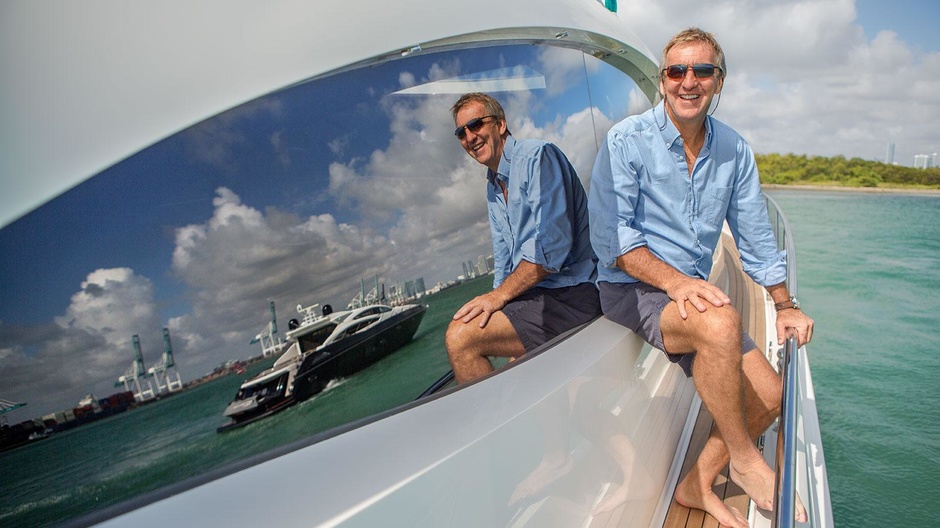 Launching a successful charter business is a goal many yacht owners aspire to, but not everyone achieves it. Genovese has spent a considerable amount of time looking for advice and making the necessary investments to make his yachts popular with potential charter clients.
«IYC's Mark Elliot taught me the formula for success," says Genovese. - He told me, Bobby, your boats should have water toys of all kinds. Any kind of water toys. And you also need a cheerful crew and a phenomenal chef».
Having followed all these instructions, Genovese was very pleased with the environment aboard BG Charade. The results of her first year on the charter speak for themselves. «It is considered that three or four charterers in the first year are already lucky, well, maybe six, if you are super lucky. We've already had 11 of them, and we've got three months»left in the year.
When I asked him to pick his favorite yacht, he had trouble doing it. «It depends on where I'm going and what I'm going to do," he says. - I'm very lucky that when one of my boats is in a charter, I can choose another». Spending time on board with his family is one of his favorite activities, his children are now at the ideal age to enjoy the water - they are twelve and fourteen.
Fully enthusiastic, passionate about his yachts and smart about maximising his yachting assets, Genovese is exactly the type of superyacht owner the industry needs. «Remember to mention that I am tall and handsome»," he laughs at the end of our interview.
The interview with Bobby Genovese was published in The Superyacht Report, issue 175.