American shipyard Chris-Craft has updated its flagship Commander 42 just a year after its release. The popular lobster bot was so thoroughly revised that it even received a new index - Chris-Craft Commander 44.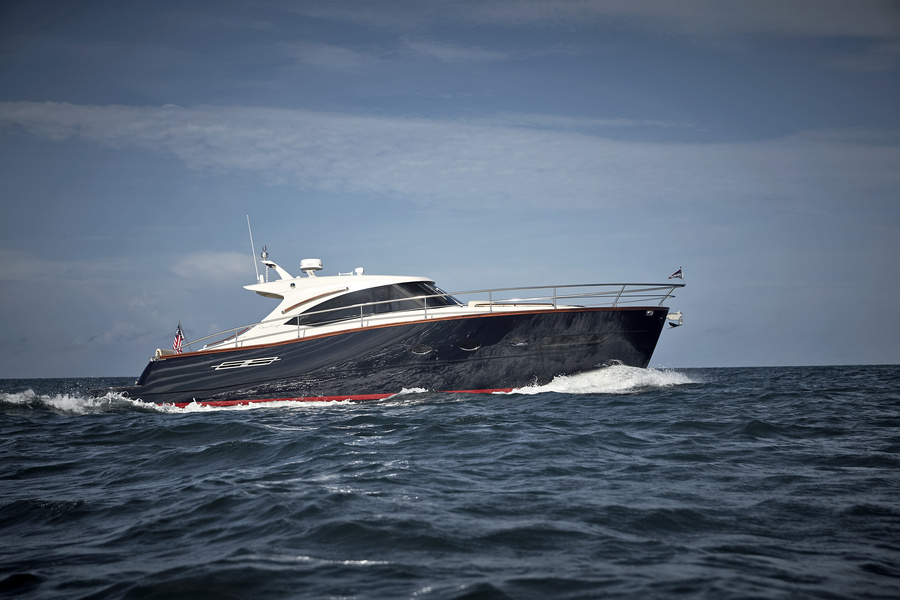 We can already say that the redesign is in great demand: the quota for this year has already been sold out! What is the secret of success?
First of all, in a unique appearance that combines the aesthetics of classic pleasure boats and the jewelry quality of the finishes. The Commander 44 can easily be both a business meeting place and a loyal companion at a social party at a golf club or restaurant.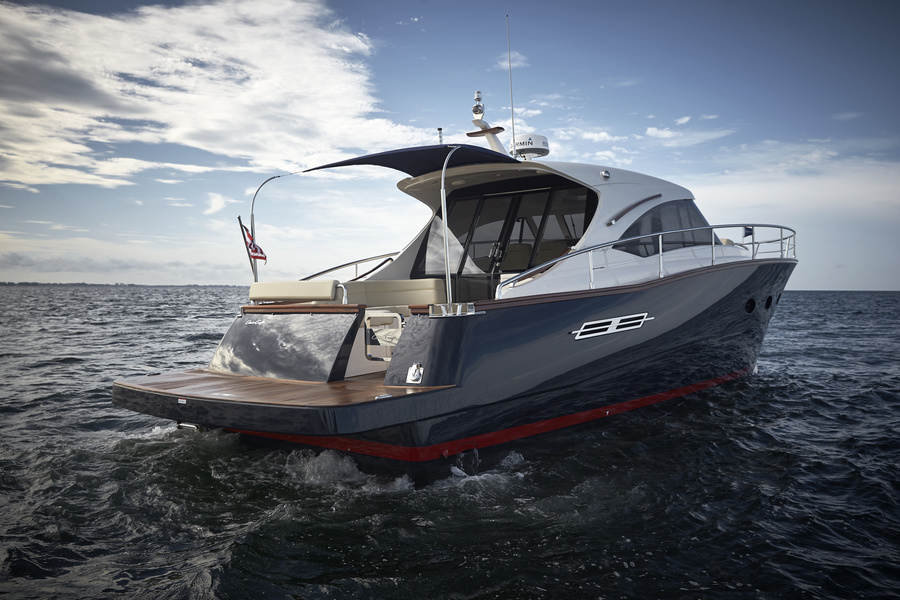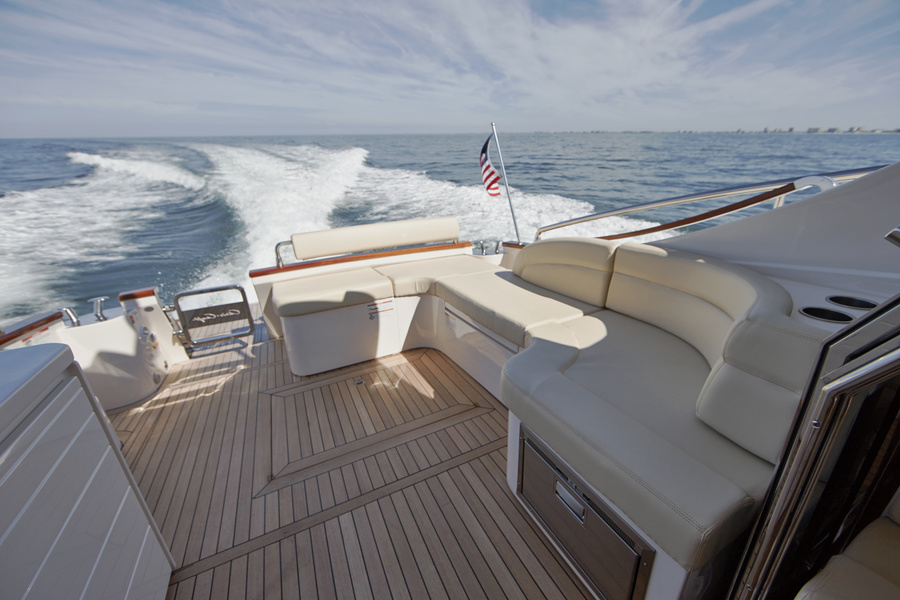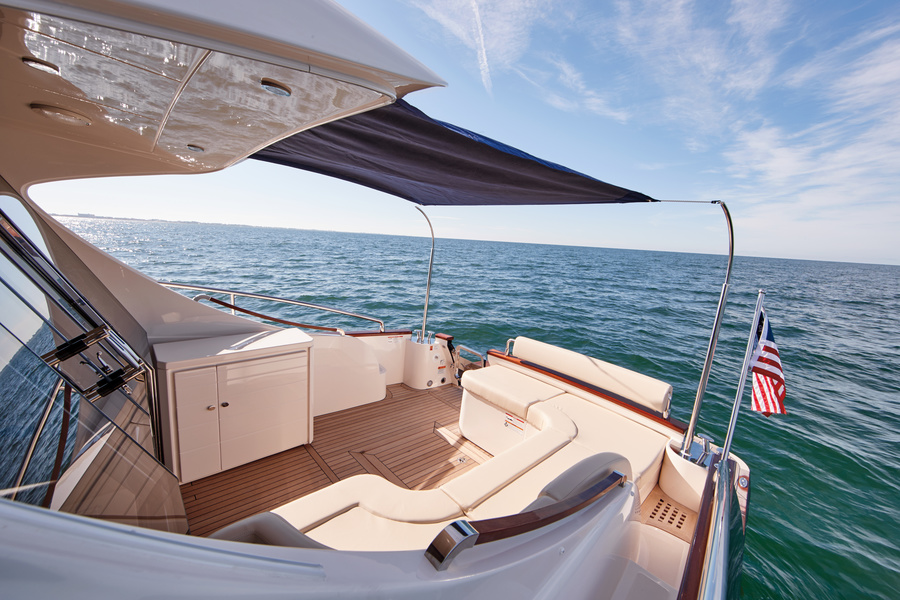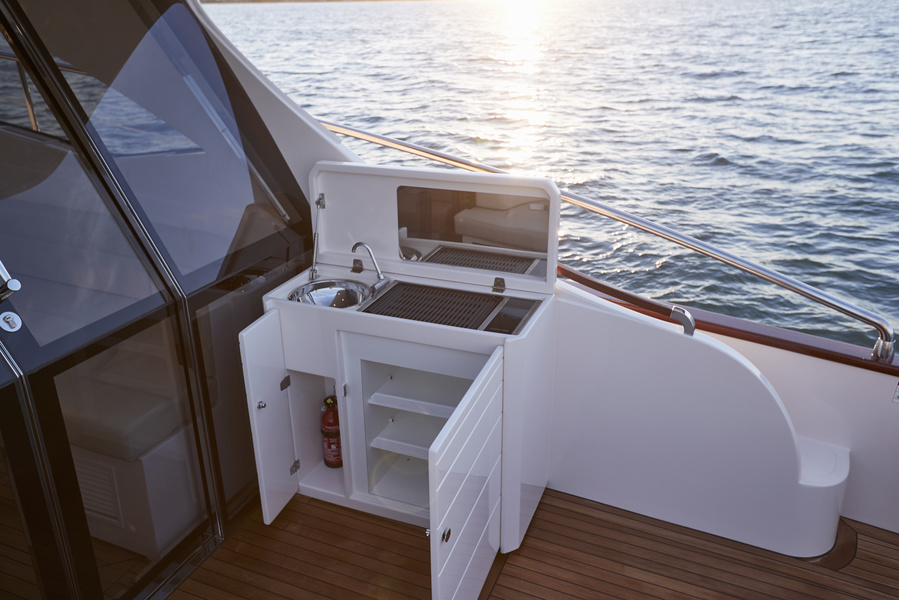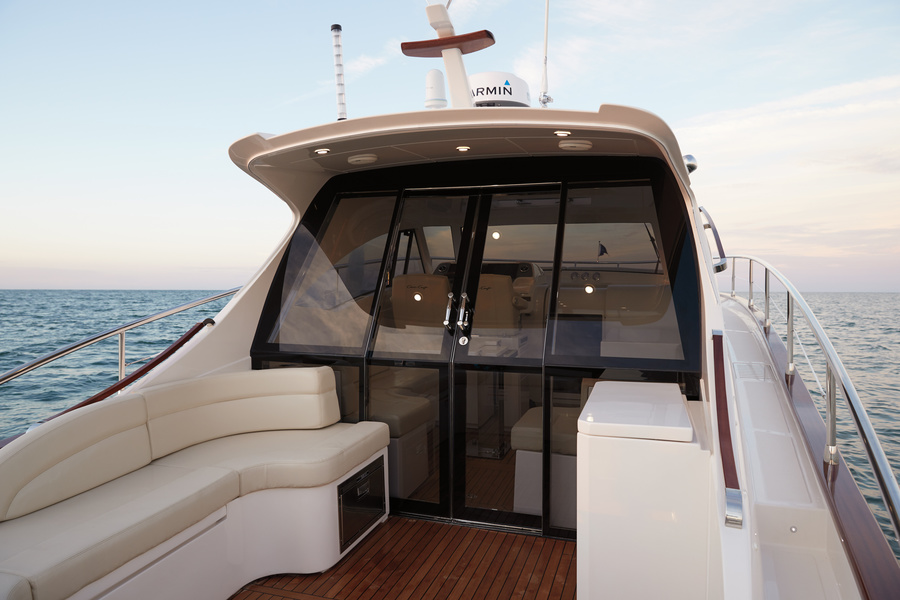 The spacious Chris-Craft Commander 44 cockpit with teak deck, white sofas, lacquered flatbed and soft stretch awning can be combined with the salon by opening the glass doors. The lacquered wood rim and rivet steering wheel is inspired by the best traditions of the oldest car brands, while the hand-quilted armchairs with the shipyard's logo bring back the era of Cadillac and rock and roll.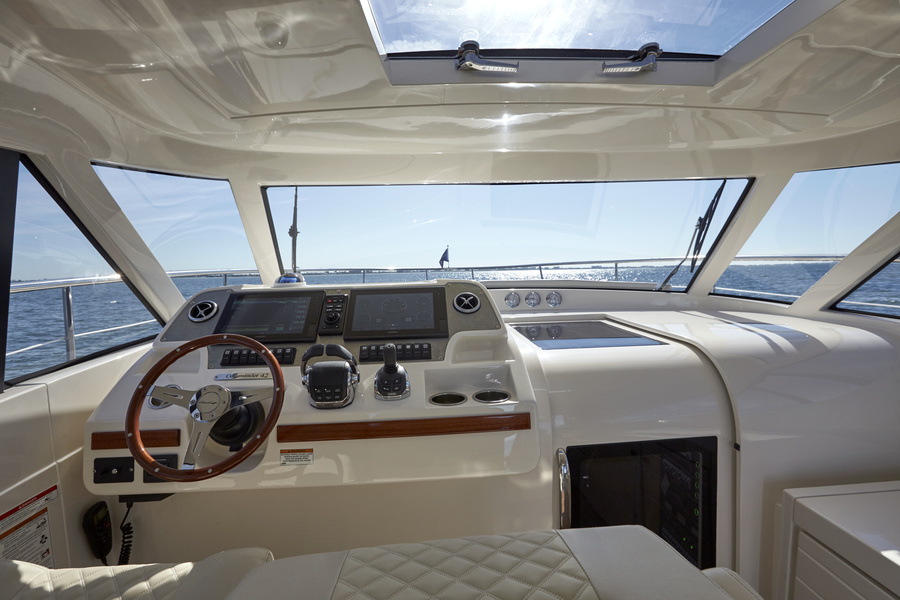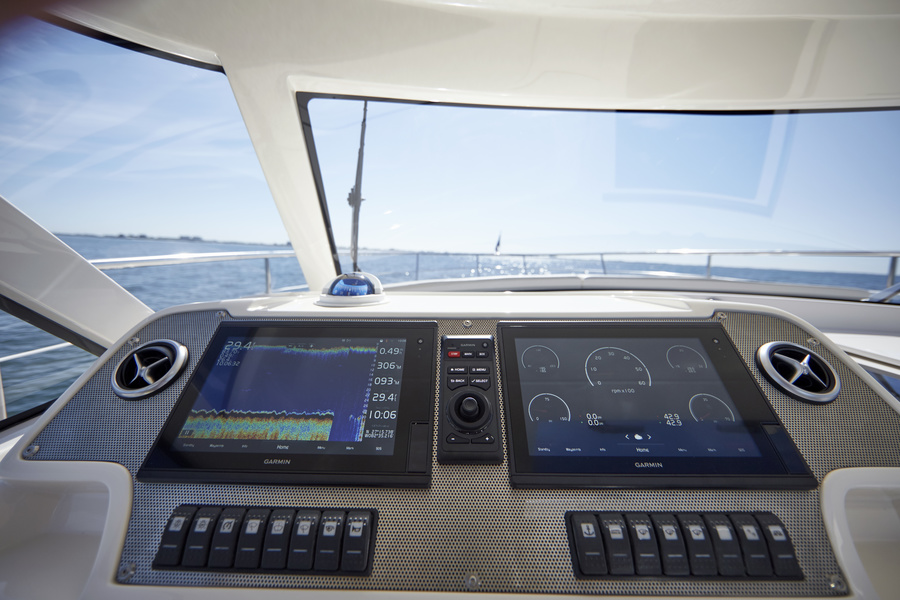 An important part of the new model's success is its pricing policy: by increasing the number of options, Chris-Craft has reduced retail prices for Commander 44 by almost 30%.
Standard equipment includes Volvo Penta IPS 600 D6-435 hp engines with joystick additional control, a new-generation fuel system with a capacity of 1500 liters with anti-syphon valves and electronic distribution, a generator for 6 kW, interceptors, as well as air conditioning in the main salon and cabins.
The future owner of the Commander 44 can feel like a real designer by choosing from additional hull colors, an extended base of vinyl shades and stitching colors. The interior is now more mahogany, the aisles at the stern are covered with zebra wood and the bow is finished with natural teak.
Chris-Craft has also taken care of its leisure activities in advance: the salon has a retractable TV with DVD - hi-fi system, and the music is responsible for the stereo system Fusion, which outputs sound to the speakers and subwoofer JL Audio.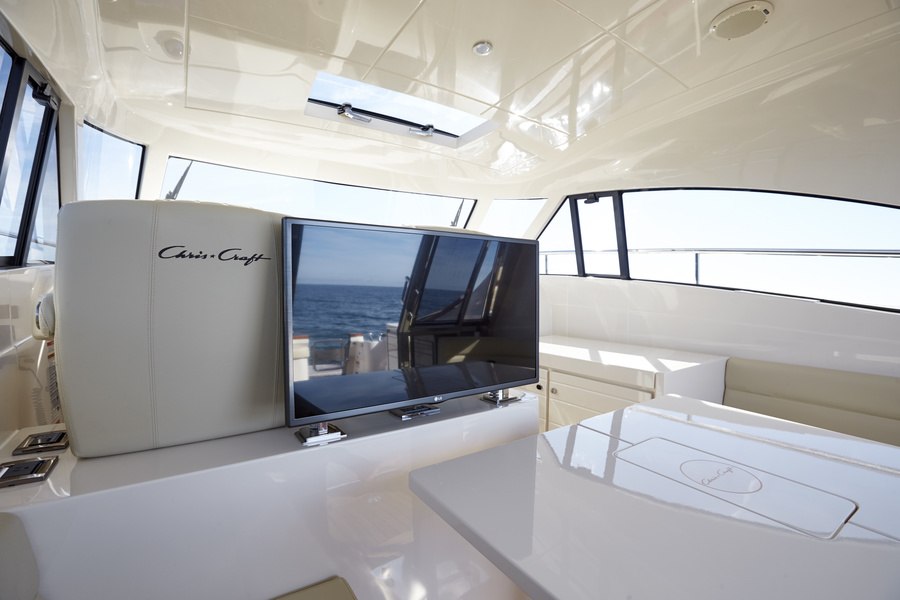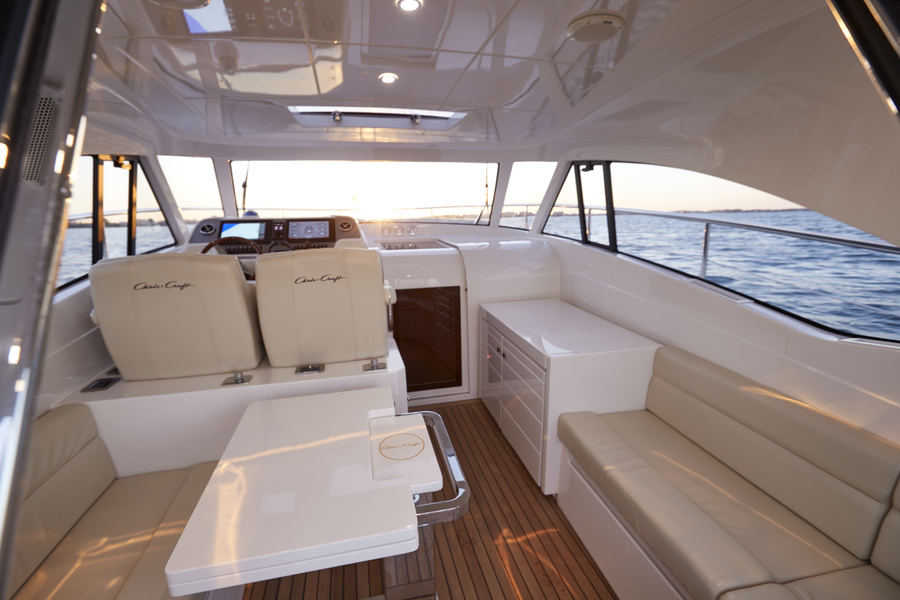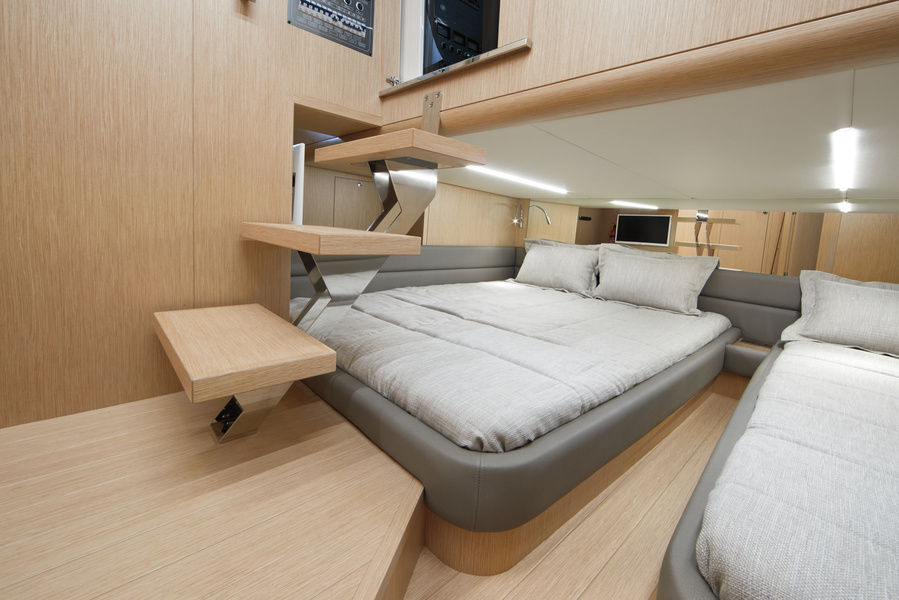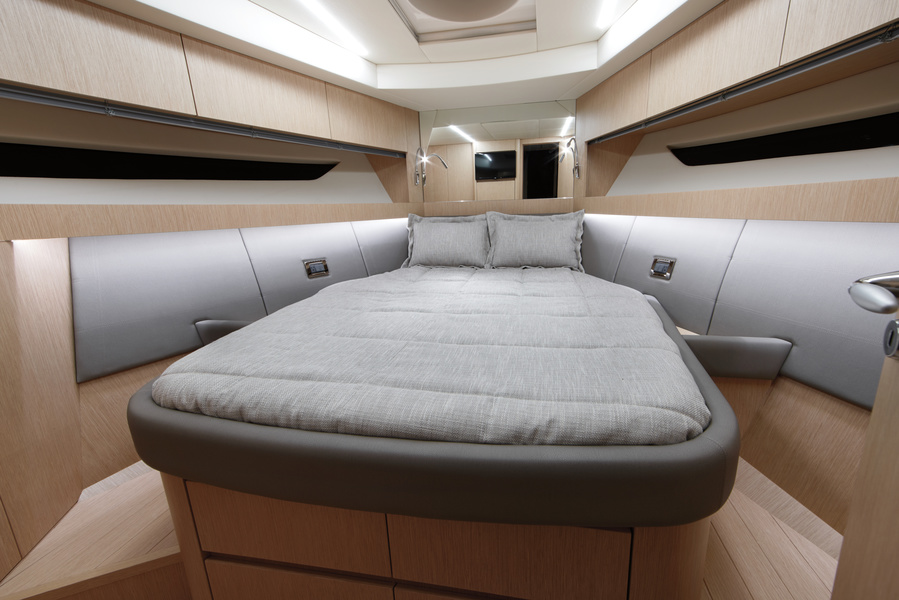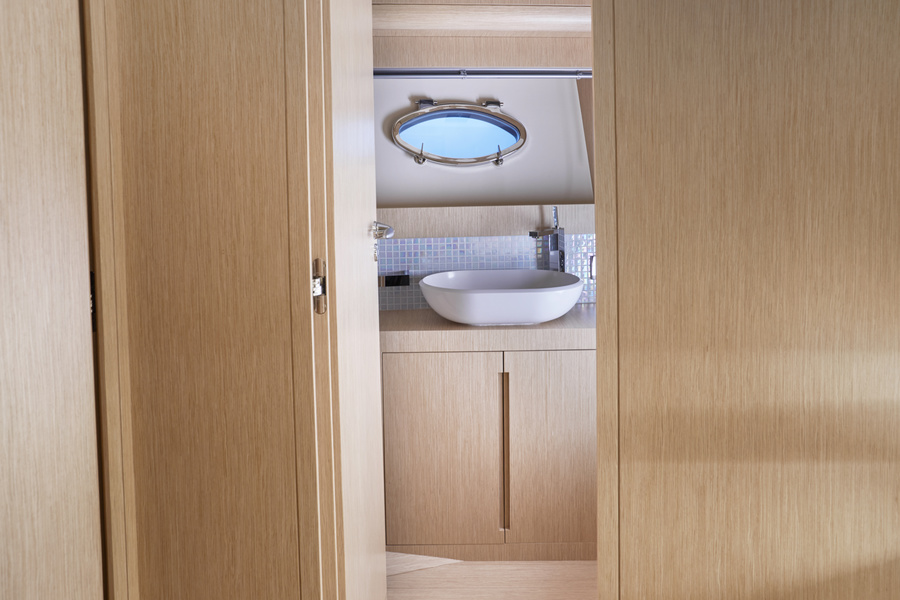 The Commander 44 has an ocean category «A»: the boat can withstand winds of more than 8 points and waves of more than 4 m. Its maximum speed exceeds 37 knots. In cruising mode at 26 knots at full load, the fuel consumption will be 90 liters per hour.