The legendary 70-metre megayacht The One, which was badly damaged two years ago during a major fire, has been sold. The new owner intends to restore the boat to its original form.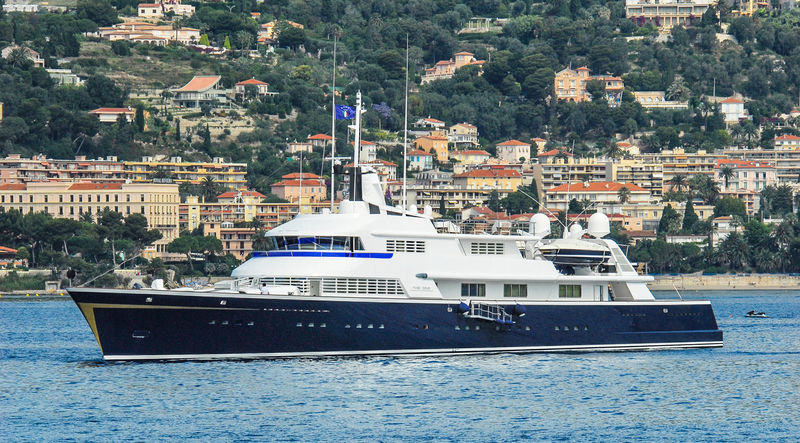 The One, better known under her original name Carinthia VI, was built in 1973 by the German shipyard Lurssen. The boat was considered a model of sophistication and elegance among pleasure yachts of the time.
On January 4, 2016, a fire broke out on board The One, moored in Marmaris, Turkey.
It took four hours to extinguish the blaze, during which time the ship sustained serious damage: the superstructure burned completely and the hull was severely deformed on the starboard side. The rest of the structure survived in relatively good condition, including the untouched engine room and the stern.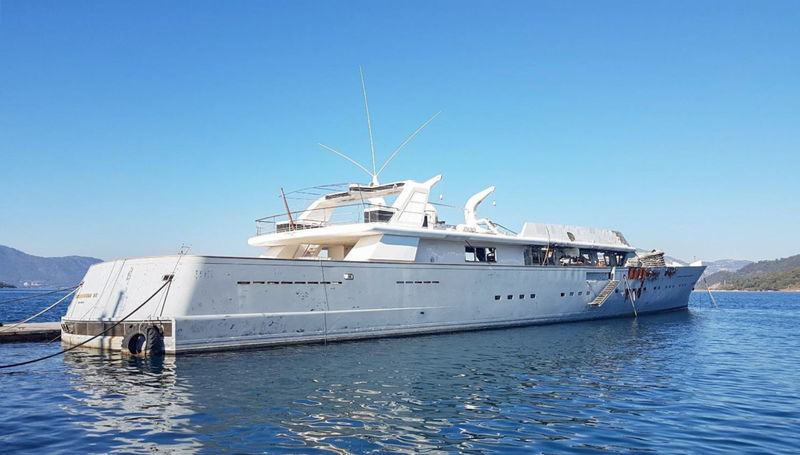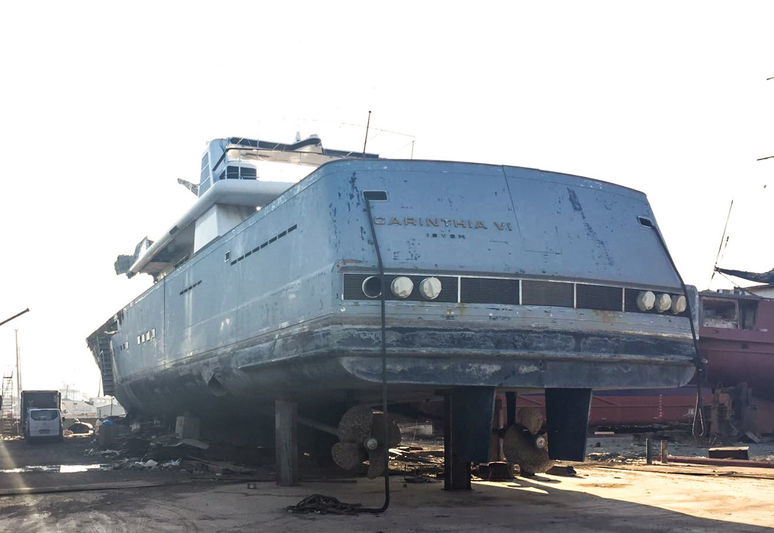 "="">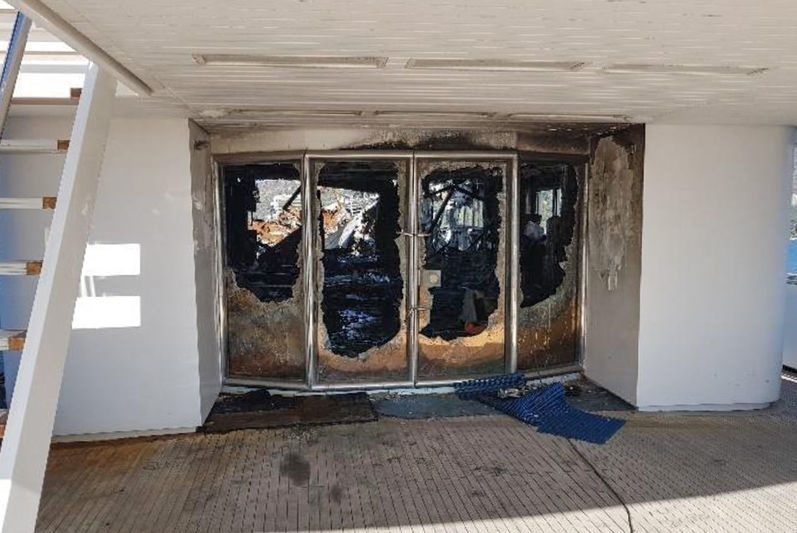 "="">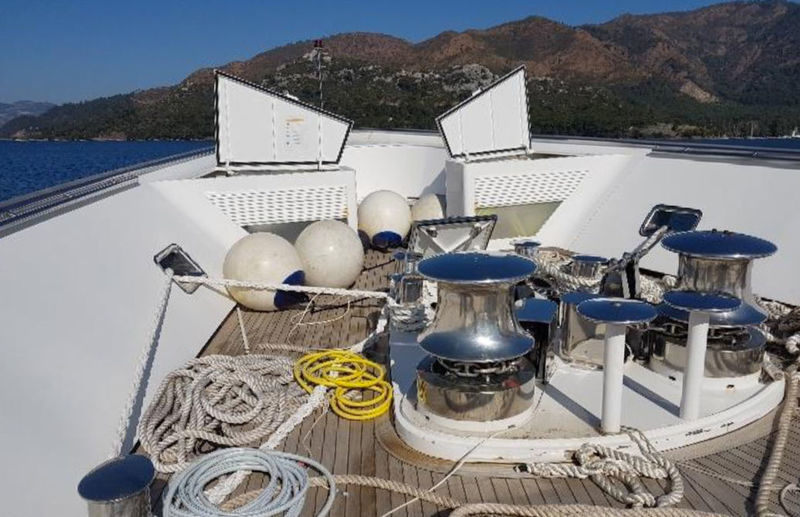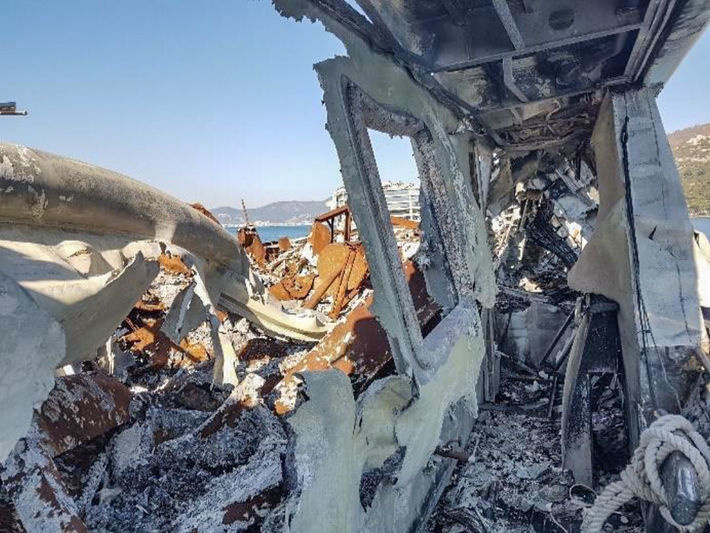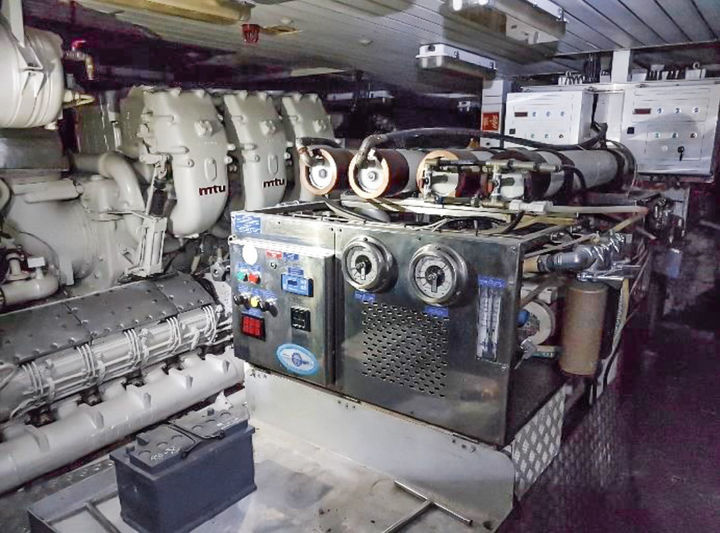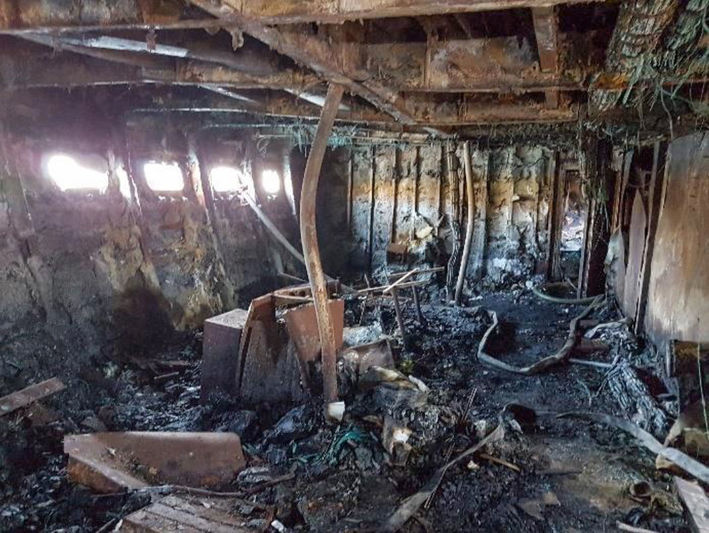 The fire also destroyed a nearby 52-metre superyacht, Barbie, which was subsequently scrapped. Barbie's owner received $20 million in insurance compensation.

Since then, The One did not leave Turkish waters. She was hoisted out of the water in January this year off the coast of Istanbul, and at the end of last week she found her new owner.

The price of the deal was not disclosed, but it was revealed that the boat was up for sale for £1,100,000.
The vessel is scheduled to be restored by the summer of 2020, while retaining its original appearance.

The One was created in the 1970s by HelmutHorten , one of Germany's wealthiest entrepreneurs. The One was designed by renowned designer Jon Bannenberg. Before the fire, the yacht could accommodate up to 10 guests in five cabins. With two MTU engines rated at 5,470 hp, she could reach a maximum speed of 28 knots.