The Azimut-Benetti Group, with Paolo Vitelli and Giovanna Vit elli at the helm, has been the world leader in the field of megayacht building for 19 years in a row according to the authoritative British magazine Boat International. The Ferretti Group is in second place, with Sanlorenzo in third.
The annual Global Order Book ranking is an analysis of the situation in the megayacht industry. The allocation of places takes into account the number of yachts in construction.
Azimut-Benetti docks are currently working on 97 yachts over 24 metres (for a total of 3.536 metres), far surpassing its competitors.
The Azimut-Benetti Group ended the financial year 2017/18 with an increase to €850 million in consolidated production volume in monetary terms (plus 18% compared to the previous year).
This extraordinary result was achieved thanks to the continuous search for innovative technologies, the recruitment of talented designers and the continuous expansion of the distribution network.
The ability to meet customer requirements has also played a major role in our success. Proof of the latter is the fact that the yard intends to launch a total of three, as he puts it, gigayachts in the coming months.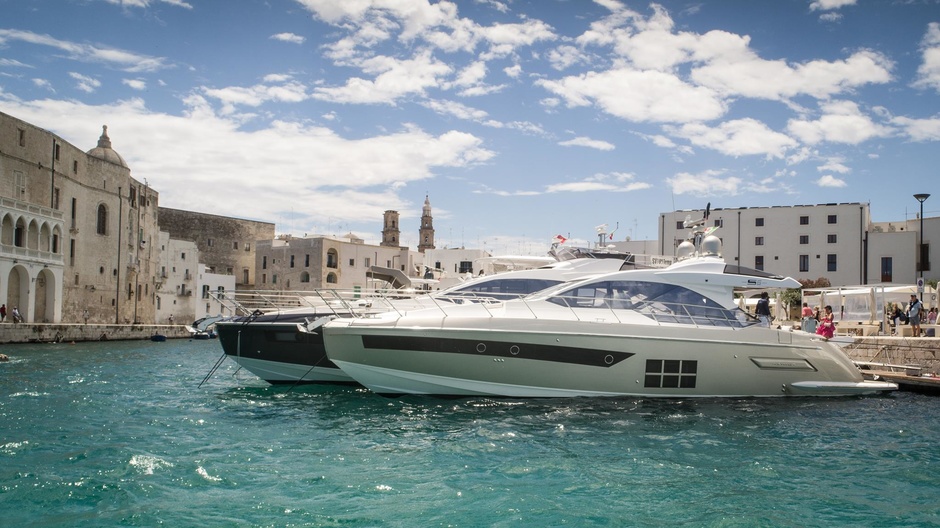 «This important result motivates us to pursue our chosen path. One thing our company will never run out of is the drive to keep going. We are proud of our contribution to making Italy a great player in the international yachting industry! » - Paolo and Giovanna Vitelli, Group President and Vice President, respectively.
The first ranking in the Global Order Book is excellent news on the eve of an important year for Azimut-Benetti. The group will be celebrating its 50th anniversary in 2019.