American model and founder of Kylie Cosmetics Kylie Jenner has decided how she will celebrate her 22nd birthday. Jenner decided to throw a party on board the 91.5m superyacht Tranquility.
According to TMZ, the week-long yacht charter will cost the Kardashian cosmetics mogul $1.25 million - a mere trifle for the world's youngest billionaire.
Kylie will be joined by her friends for the festivities, and the boat can hold up to 26 guests in total.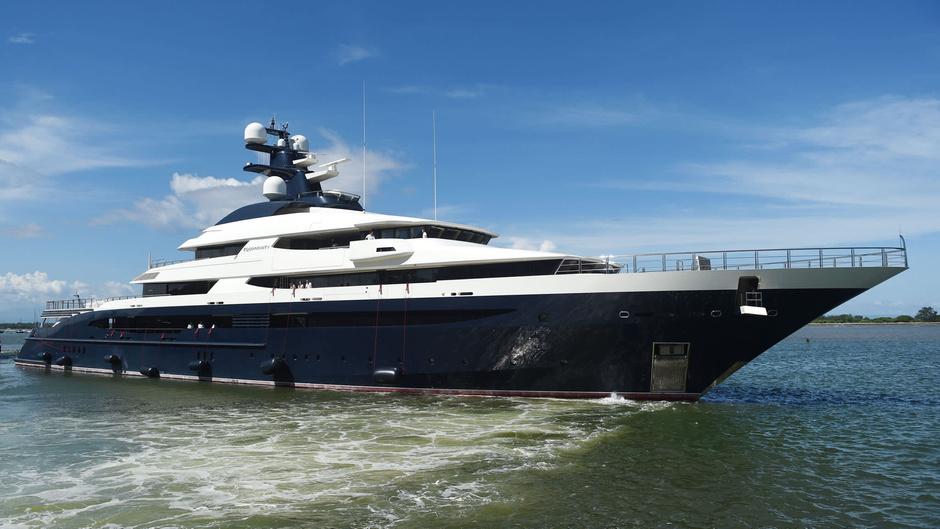 Tranquility has a lot to offer. She was the first superyacht designed in accordance with the Code for Passenger Yachts, or PYC. She has five decks offering all the facilities that we have come to expect on a superyacht of this calibre including swimming pools, Jacuzzis, sports lounges, massage rooms and a large spa area and the beautiful interiors are finished by Winch Design in the oriental style. The materials used include wenge, sousal, bamboo and marble.

There was a corruption scandal surrounding Tranquility (ex. Equanimity) last year. Launched in 2014, the brainchild of the Oceanco shipyard originally belonged to Malaysian financier JhoLow, but he had no business sailing - he was actively wanted by Interpol. According to the FBI, the boat wasbought with the money stolen from the state investment fund 1MDB.
For a long time, Tranquilitystood idle with no owner until it was finallypurchased by Genting Malaysia Bhd in April this year for $126 million.