Norwegian naval architect and designer Espen Øino and Ocean Residences have been given the challenging task of creating the world's largest private superyacht at 281.8 metres long and 33.5 metres wide. With a capacity of 118 suites she will be delivered to her owner in 2024.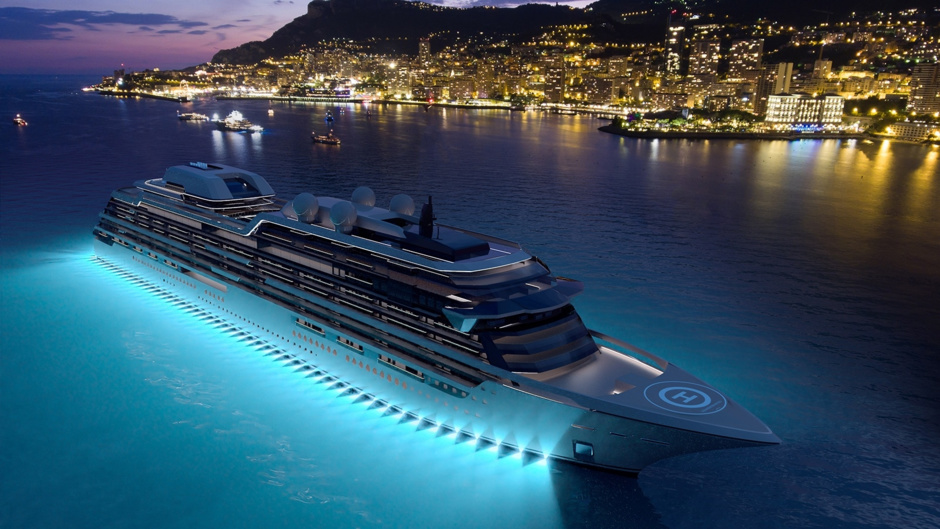 The inspiration for Oino will probably come from Scandinavian mythology: the current project is named after the patron saint of sailors, Njord.
The vessel will have 12 decks. The volume of internal spaces will be up to 81 thousand registers. Apart from 118 suites, one of the 16 cabins will be available for guests or staff. Clients will have access to 20 different configurations of 2-6 bedroom suites, ranging in size from 116 sqm to 800 sqm. The living area of each apartment «» will have a living room with sea view and an outdoor terrace. The interior design of each apartment will be customizable.
Each of the 311 crew members will have their own cabin. They will be half the size of the guest staterooms.
Common facilities will include two open-air pools, a Jacuzzi, a nightclub and a jazz lounge.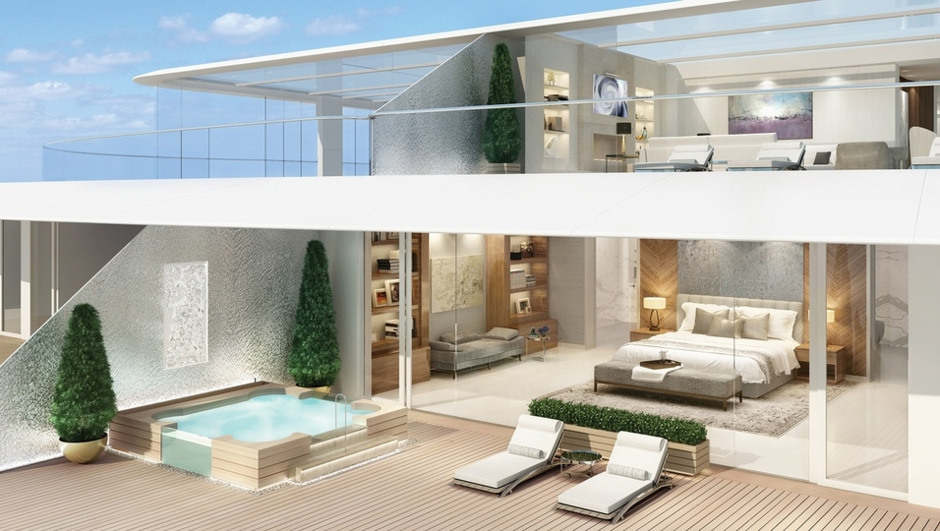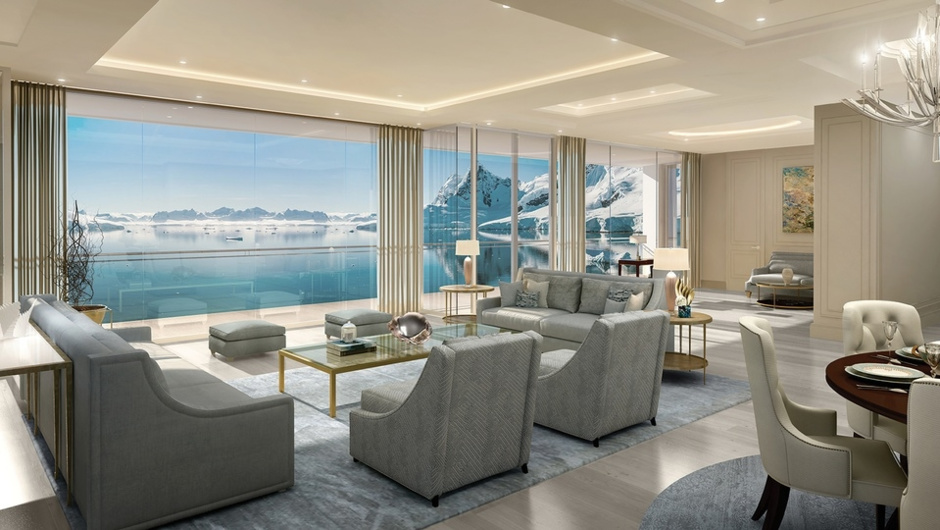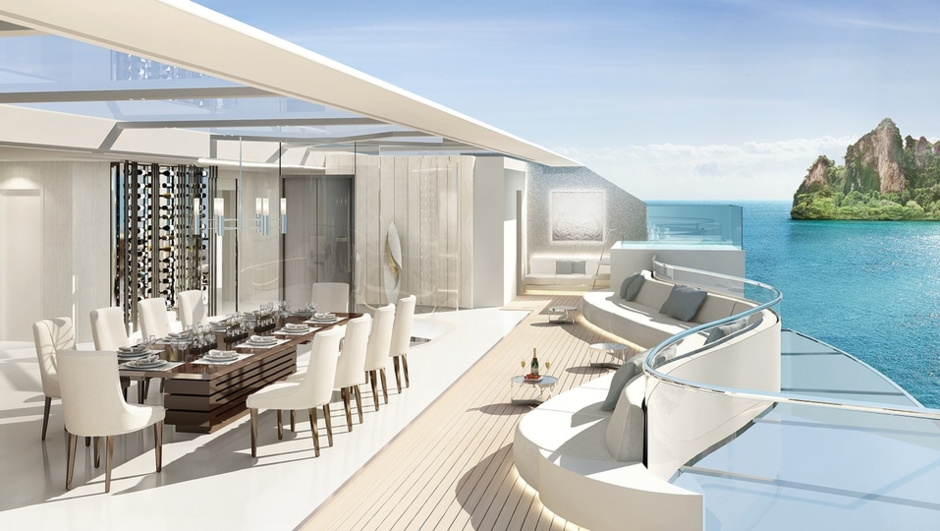 Njord is expected to be home to an exclusive community of like-minded people. The thirst for environmental exploration is what will unite Njord's residents. At their disposal on board will be the necessary equipment for a fully fledged oceanographic circumnavigation of the globe, which will include the collection of data for international laboratories. Two bathyscaphes or drones will be sent underwater. Echo sounders will help map the seabed with the resting wrecks of ships.

Scientists will observe not only the ocean, but also the starry sky and atmosphere. An observatory with a gyroscopic telescope on the upper deck and drones will be on board for this purpose.
To get ashore, Njord owners and their guests will be able to use one of two eight-seater Airbus ACH 160 helicopters, capable of a 400 nautical mile run without refuelling.