The first hull of the new Wider 150 series has been launched in Ancona. The 46m Genesi has left the docks for the harbour ahead of her official release, which will take place this week.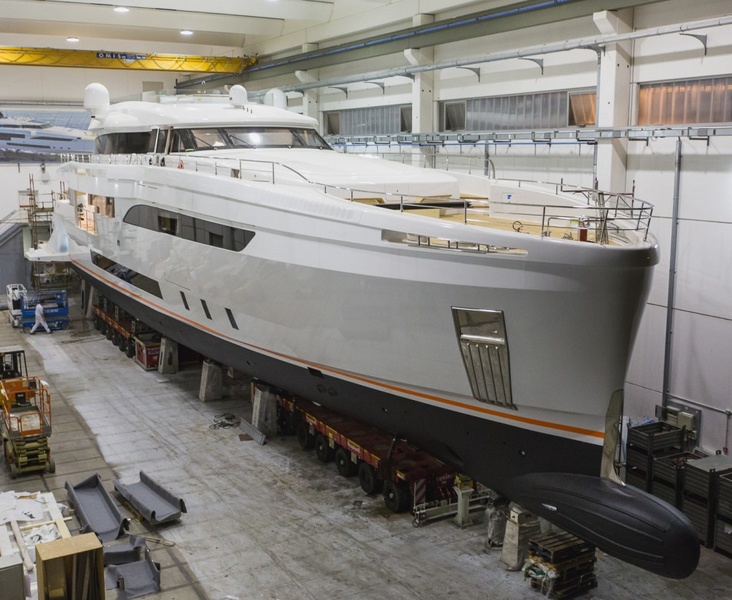 Genesi is the result of two years of work by the Wider shipyard's designers and engineers. She is the largest yacht ever built at her docks.
The elegant hull of the Wider 150, constructed entirely in aluminium, was designed by renowned designer Fulvio De Simoni in collaboration with Tilly Antonelli. The yacht boasts a 90 square meter beach club with a 7m pool and a 75 square meter master suite with a large balcony.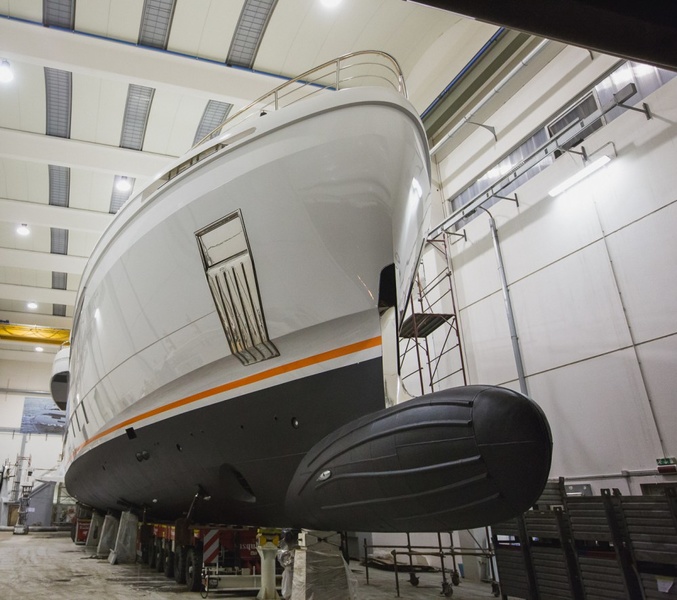 The yacht is propelled by a diesel-electric propulsion system combined with azipods. The four diesel generators are controlled by a Wider-developed power management system that, together with the advanced batteries, reduces fuel consumption with unprecedented high torque. At a cruising speed of 13 knots, the engine produces 3,000 Nm, and in economy mode at 11 knots, 4,200 Nm. The Wider 150 has a top speed of 15 knots. On electric power alone she can travel at 5 knots - in which case there are no harmful emissions.