The first pictures of the biggest yacht in Benetti's history, the 107-metre FB 277, have been published. These are pictures of the hull of the vessel under construction, assembled in Livorno by Mec-Carpensalda and then transported by barge to Benetti docks.
Due to its size the hull was not built in one piece but was transported in sections divided into three parts.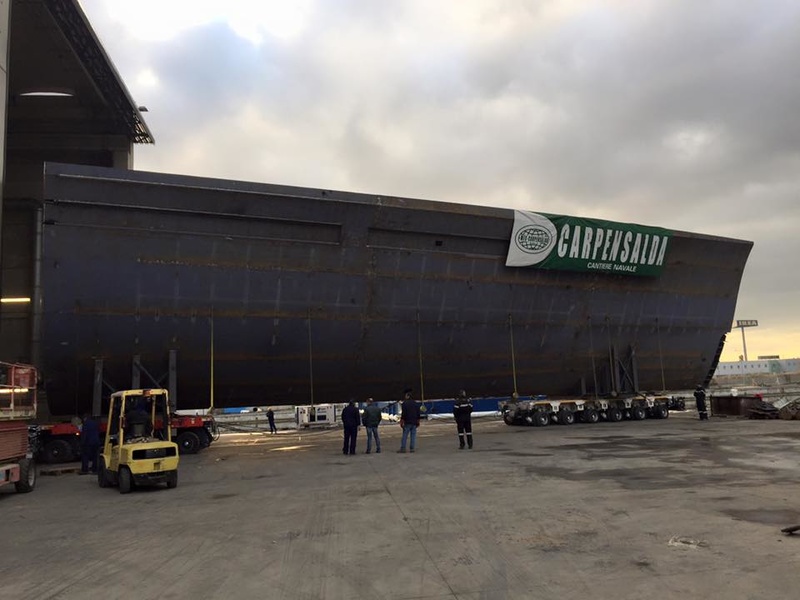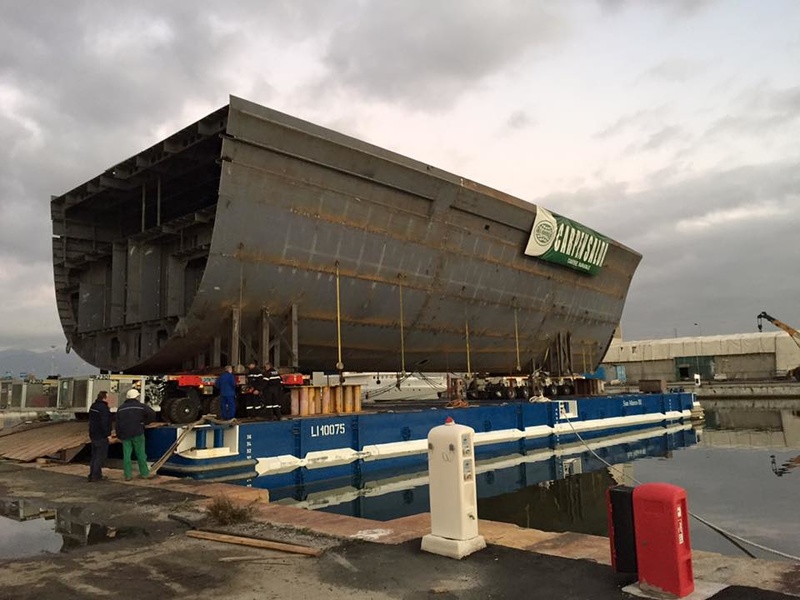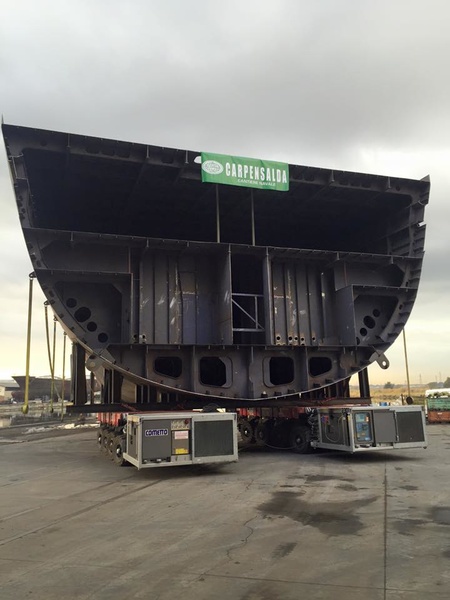 Not much is known about the project of the FB 277 at the moment. It will be a yacht with a steel displacement hull and aluminium superstructure. Her naval architecture and design are developed by Benetti. The FB 277 will be a hybrid vessel. She will be equipped with two Rolls-Royce diesel-electric engines. She will cruise at 16 knots and have a maximum speed of 18.5 knots. Benetti plans to complete construction of its largest yacht by 2019.