An Australian shipyard Silver Yachts announced work on the 85m Silver Loft, «a fast explorer with superyacht-level finishes».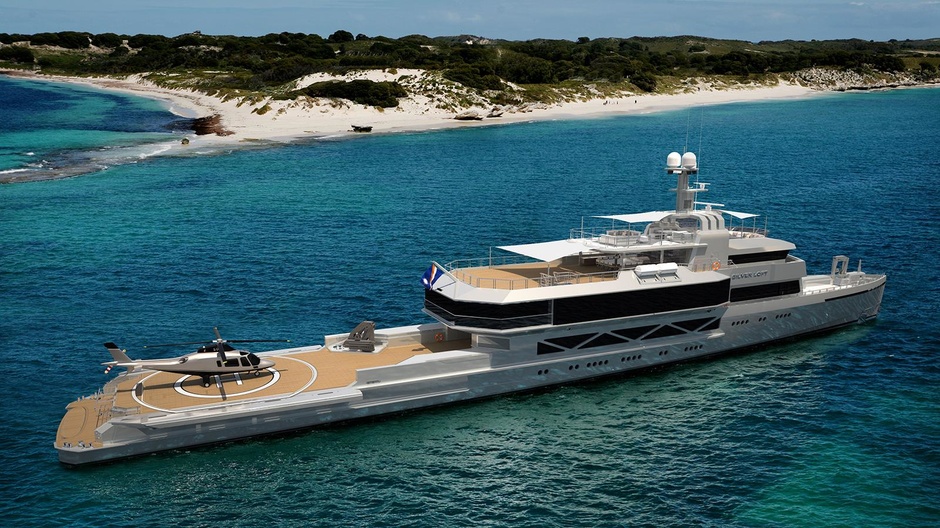 Construction on the all-aluminium Explorer, designed in collaboration with designer Espen Øino, is well underway. The team is now completing the hull and superstructure and will then focus on the interiors.
The interior areas have been designed by Andreas Hölnburger from Vain Interiors and will be decorated with teak, oak, marble and metallic elements.
The name of the yard implies that the most interesting features of the boat are concentrated in the upper part.
Particularly noteworthy is the Skylounge on the third deck, which measures 300 square metres and features floor-to-ceiling glazing that is 3.75 metres high. The Skylounge will be the centrepiece of the interior of the boat and will feature a spectacular view of the sea.
The terrace will be suitable for 16 persons dining at the table, grilling barbecue and sunbathing on the sun deck while the guests can enjoy a Jacuzzi on the top deck.
The main deck with its folding bulwarks can accommodate a helicopter up to 13m in length. The boat can accommodate 3,000 liters of fuel tanks for a helicopter.
Provided for 18 passengers, she will accommodate 8 cabins, including the master stateroom, as well as 13 cabins for 24 crew members.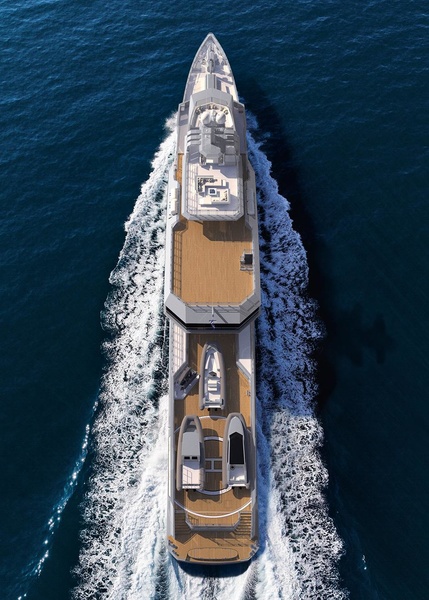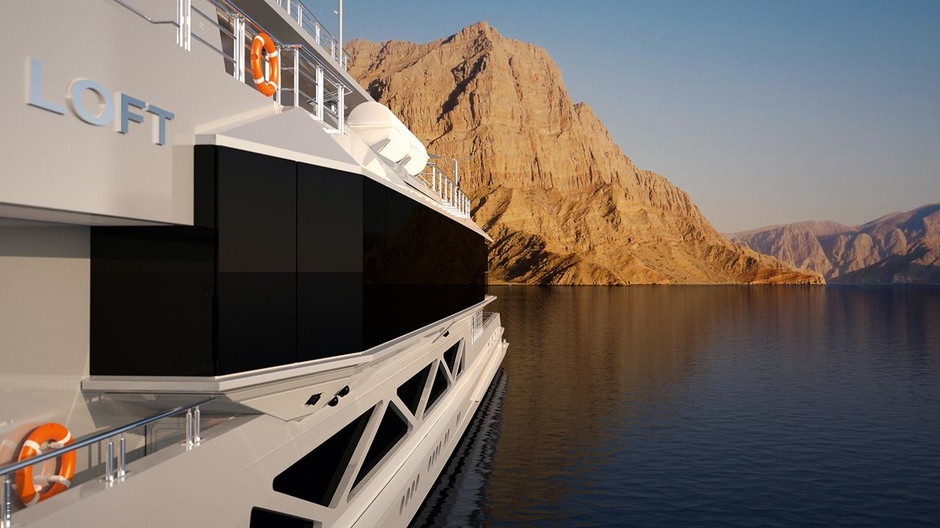 Silver Yachts did not disclose what the propulsion system will be but promises that Loft will be able to cruise at 24 knots and travel up to 5,000 miles at 18 knots without refueling.
The vessel is expected to premiere in the fall of 2018.