Swedish designer Dennis Ingemansson and Ned Ship Group have joined forces to design «green» 65m expedition yacht Green Expedition. The yacht will have an ice class steel hull and boast a cruising range of 6,000 nautical miles at 12 knots.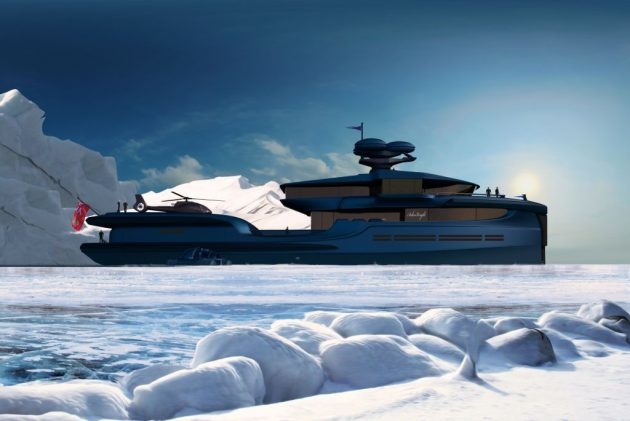 Green Expedition has been designed to incorporate a range of environmentally friendly technologies for propulsion, including solar panels, retractable wind and wave turbines and the Skysails parachute.
In addition, the vessel will be equipped with a waste recycling system.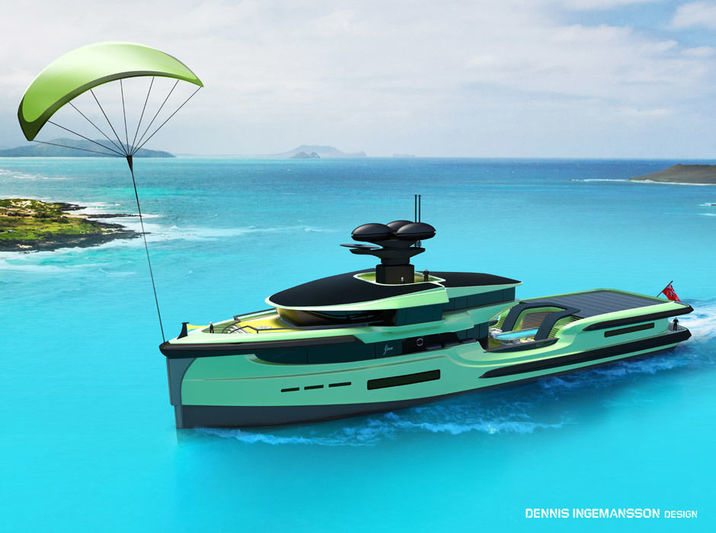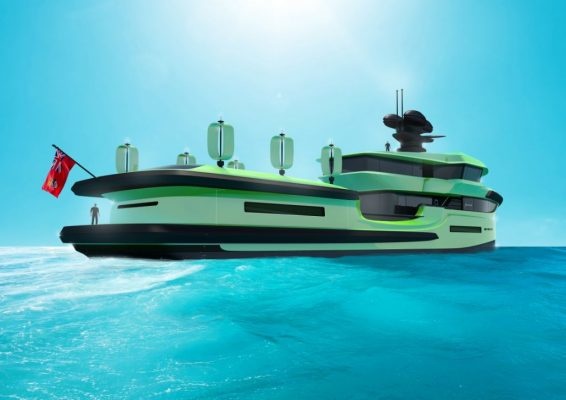 The total area of solar panels will amount to 150 square metres. This figure can be increased by a further 60 square metres with the transformation of the helipad to accommodate a helicopter up to 11 metres long.
The interior volume of 1400 gross tons is designed to accommodate eight guests and seven crew members.
The deck is a state-of-the-art penthouse, with a private dining and lounge area offering an impressive 360-degree view.
The yacht is designed for comfortable cruising through the harsh waters of Antarctica and Alaska, as well as amongst the huge waves of the Barents Sea. Maximum speed of the boat is 15 knots.
Onboard the Green Expedition has storage space for tenders, water toys and even a helicopter to keep them safe during storms and bad weather. The yacht also has a dive center with submarines and a decompression chamber.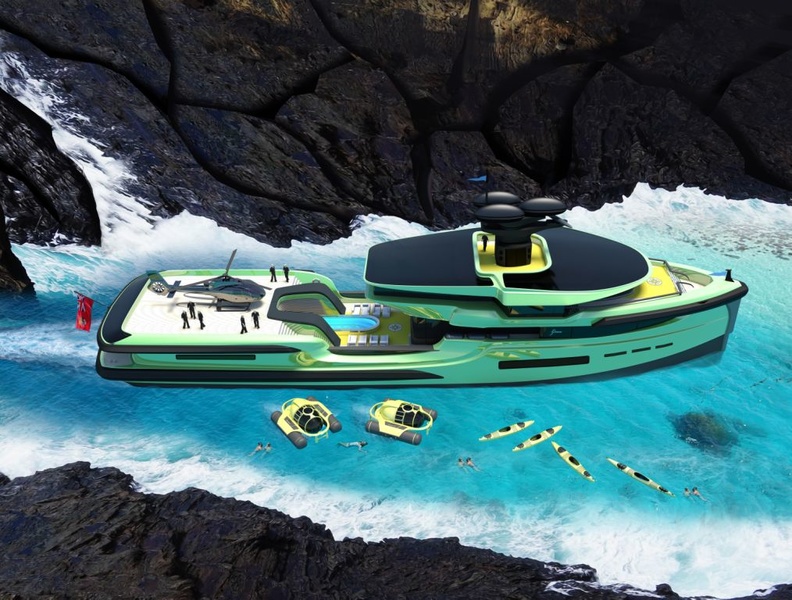 Green Expedition is not the first «green» project co-developed by Dennis Ingemansson and Ned Ship Group: in 2016 they unveiled a concept 50-metre catamaran «Follow the Sun» with a hybrid propulsion system and a huge solar panel measuring over 160 square metres.