The yacht Ona, formerly known as Dilbar, has found her owner. According to AIS, the boat changed its name to Raya.
Ona belonged to Russian billionaire Alisher Usmanov. Usmanov put the 110-metre yacht up for sale in May 2017 after a larger boat ー 156-metre Dilbar, the largest inland yacht in the world, was delivered to him. Ona's asking price was €250 million.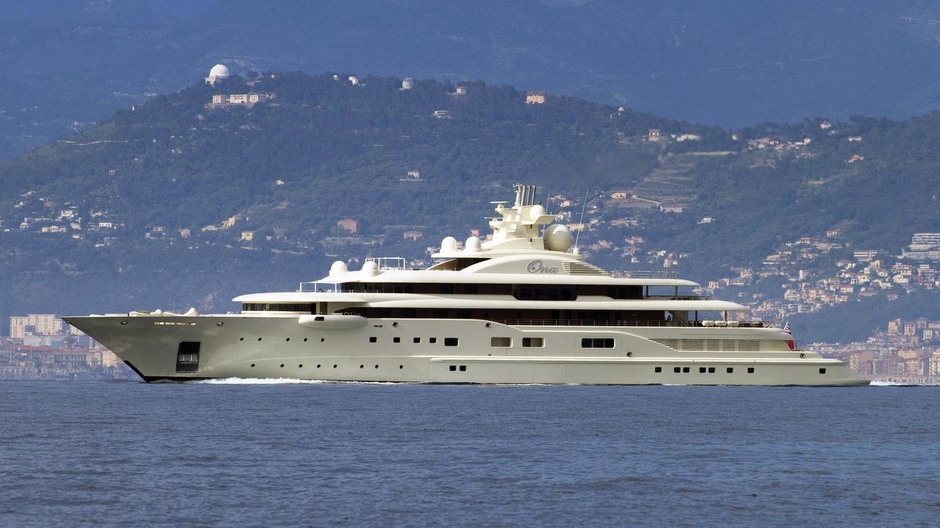 According to Yacht Harbour, Usmanov's buyer hails from CentralAsia.
The new owner will enjoy leisure time on a separate owner's deck. And not just for pleasure: the master suite includes a large office and a conference room.
The master suite on Raya has all the comforts of home including a large swimming pool, sauna, massage room and cinema. Exceptional features include a hospital and a security room with CCTV monitoring of all activities in and around the yacht. The crew area includes not only 21 cabins to accommodate an army of crew, but also a gymnasium, while the captain has a dressing room and office.
Raya was launched by the Lürssen Shipyard in 2008. She is the first yacht in the world to have exhaust filters installed.
The yacht is equipped with two MTU diesel-electric propulsion systems that guarantee a maximum speed of 21 knots.