Following Flying FOX (136m) and TIS (111m), the majestic 95m Madsummer, formerly Project Fiji, touched the waters of the Kiel Canal in Rendsburg. This landmark event for the German shipyard Lürssen comes after the project was technically launched in October 2017.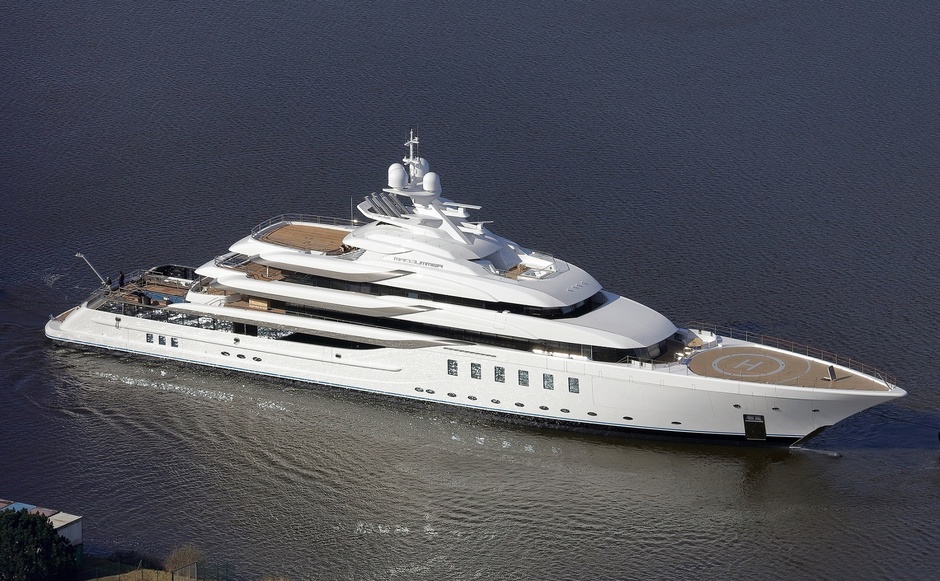 » Sold in September 2016 by Moran Yacht & Ship, who also acted as curator for the entire project, the steel yacht with aluminium superstructure received an exterior by London-based studio Eidsgaard DESIGN and interiors in the «modern art nouveau style by Laura Sessa Design.
LauraSessa comments: «I created a playful space full of bespoke elements in nautical colours».
Taking advantage of its size, Madsummer offers an endless space for the ideas of interior designers and naval architects. A huge spa, diving center, beach club with sundeck, 12m swimming pool and Jacuzzi, a cinema and a helicopter can also be easily accommodated. Ten spacious suites are ideal for accommodating 20 guests in comfort.
A skylight on the upper deck provides access to natural sunlight, while a real fireplace makes staying on Madsummer a homey affair.
Any whim for your $180 million.
Technical details have not yet been fully disclosed but apparently the superyacht is powered by twin Caterpillar engines. Maximum speed should be at least 18 knots.
On the sidelines of the Monaco Yacht Show - 2016, Moran Yacht & Ship founder Rob Moran revealed that Madsummer was acquired by a certain American who wished to remain unnamed.
«He has been a client of ours for the past 15 years. We've done a lot of boats for him,»," Moran said at the time.
Today we know for sure it is Geoffrey Soffer.
The 47 year old owner of the famous Fontainebleau hotel in Miami Beach as well as Turnberry Associates, one of the leading real estate firms in the country, has a couple of yachts in his garage under the name Madsummer - although they are smaller than the new Lürssen he is getting by the summer.
Jeffrey Soffer's first Madsummer was a 78.5m Lürssen designed by Espen Oeino. « was», as the businessman was forced to sell it almost immediately due to sudden financial difficulties.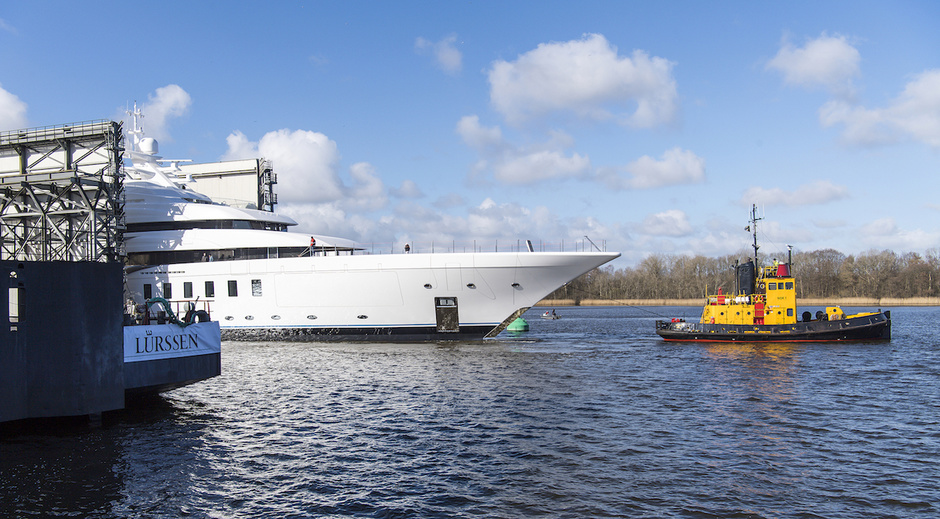 The yard is currently working on another even more ambitious project, the 142m Redwood , which is due for delivery in 2020.