In Rendsburg, Germany. A ground-breaking vessel first unveiled at last year's Monaco Yacht Show, the 80m Artefact - formerly known as Project 790 - is touching down in the waters in Germany. Living up to its name, «Artefact» seems indeed to be a near-impossible to build, as this superyacht is a real treasure trove of cutting-edge technology.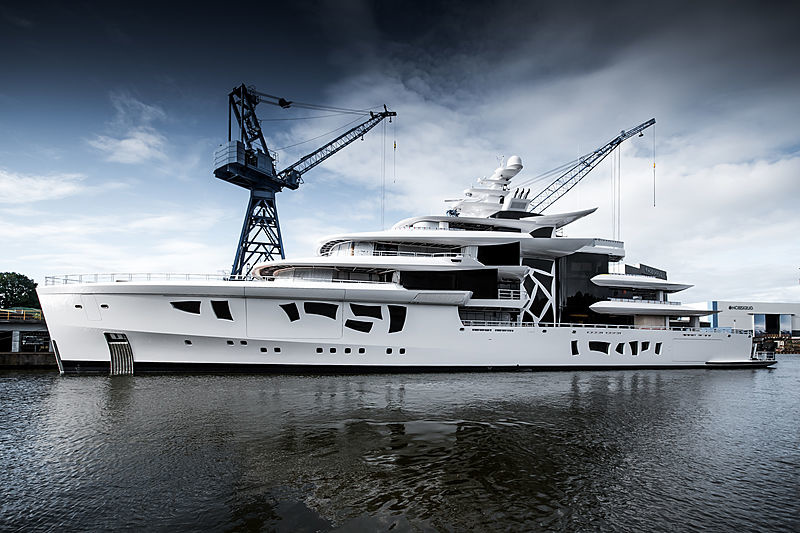 The experienced owner, when ordering the boat, did not rush things. Work on the project started in November 2016 which was preceded by almost two and a half years of painstaking research done by Nobiskrug as a naval architect together with external designers. What's also interesting is that during this period «Artifact» has unusually grown in size - by as much as 25 meters compared to the concept.
«Perhaps the biggest problem with Artifact was that it's a yacht with a fiberglass superstructure and an enormous amount of heavy glass»," said Holger Kahl Holger Kahl, managing director of Nobiskrug, told SuperYacht Times in an interview.
To make up for the weight of the thick glass of the countless windows (around 58 tons!) we decided to build the superstructure not out of aluminium but out of lightweight fibreglass.
It was also the material where Gregory Marshall found it easiest to make the intricate forms.

Built to the latest IMO Tier III standards, the Artefact is equipped with a sophisticated hybrid propulsion system - with four CAT generators and a lithium-ion battery pack. And the hybrid nature of «Artefact» is not just pretty words.
The superyacht is 30% more economical than similar sized boats fitted with diesel engines.
She is quieter in motion, minimizes vibration and is eco-friendly - taking care of fragile marine ecosystems.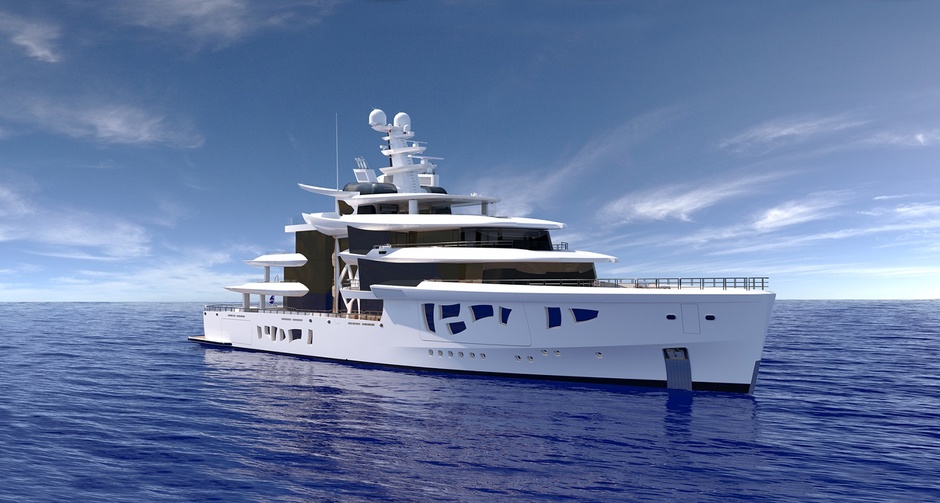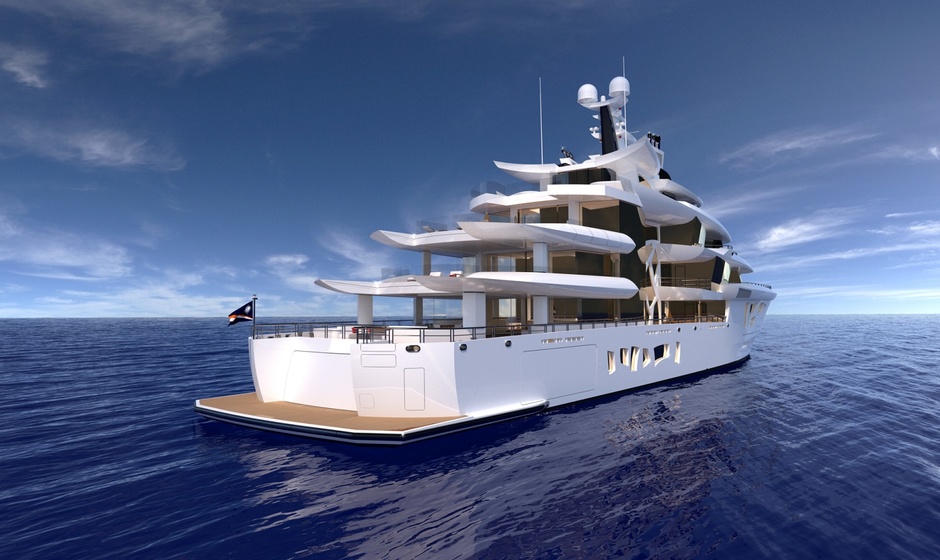 Additional features include ABB gearless Azipod® propulsion, DC Grid and a dynamic positioning system that can bring a ship to a halt without dropping anchor.
To conclude the technology theme, let's note the 23 square meters of solar panels on the roof of the sandek.
«Artefact is a perfect combination of art and science»," proudly sums up Mr. Kahl.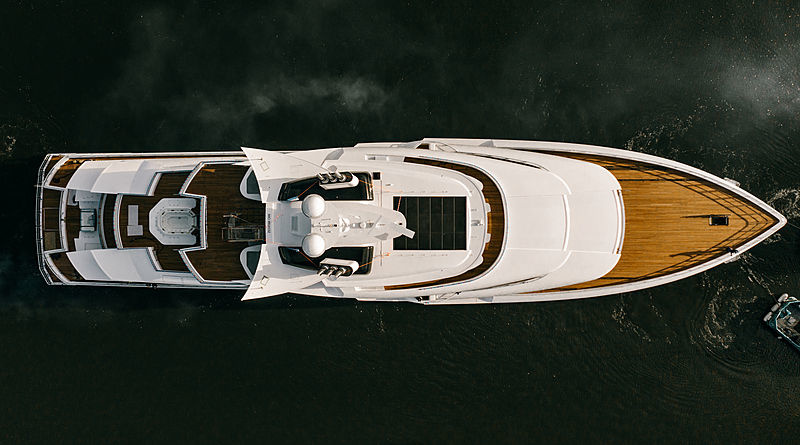 The interiors, for which there is still little information, are the work of Reymond Langton. An interesting solution was the location of the master suite aft. No less curiously, and even surprisingly, in the design of the living spaces«Artifact», whose capacity is 2,990 gross tons, moved away from everything advanced, preferring the grandfather method of 3D modeling - the creation of a full-size plywood model. This was done in the design of the owner's deck, beach club, main salon, galley and wheelhouse.