Italian Tankoa Yachts is pleased to announce S501, a 50m hybrid superyacht Bintador will make her debut at the Monaco International Boat Show (25-28 September). Monaco Boat Show (September 25-28th).

Structurally follows the Vertige, the first of the 50m Bintador series. Tankoa, the S501 Bintador differs from its Bintador differs from its predecessor in a number of important aspects.

Most importantly most importantly the Bintador is equipped with a hybrid propulsion system, which This includes, among other things, two diesel MTU 8V 4000 M54 diesel engines and the same number 300 kW electric motors, powered by two variable speed. It can operate in one of four different modes to choose from: diesel-electric, hybrid, conventional and boost.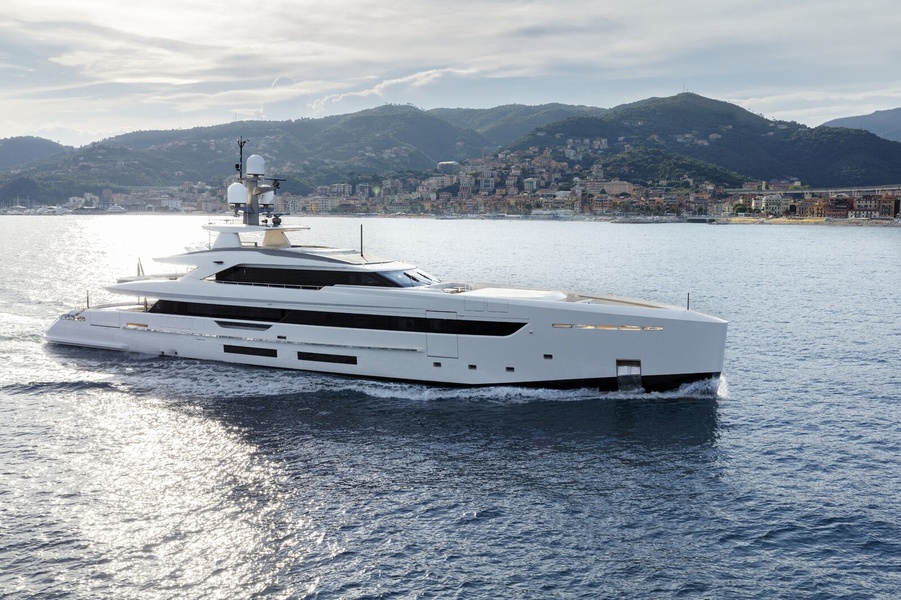 For example, in DEM mode (diesel-electric mode), which is sure to be popular with the vessel will reach speeds of up to 10.5 knots and can travel a maximum of 4 900 nautical miles with the main engines main engines and running electric motors - powered by a pair generators. Obviously, it is at that delivers significant fuel economy fuel economy and reduced noise level.

All «» can be squeezed out of the powertrain all the juice the powertrain can squeeze out when it goes into boost mode. or simply, overdrive mode. В in which case the Bintador is capable of an enviable 18 knots.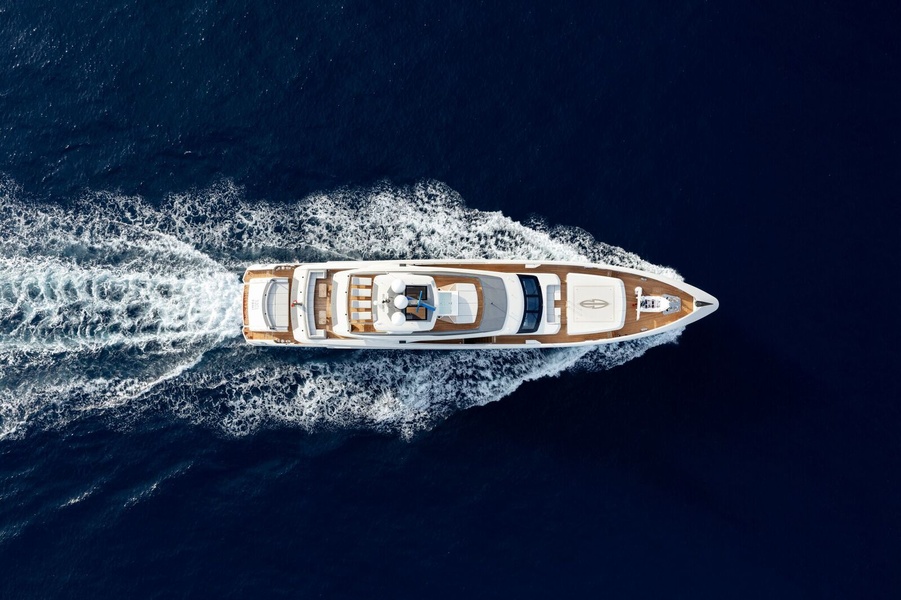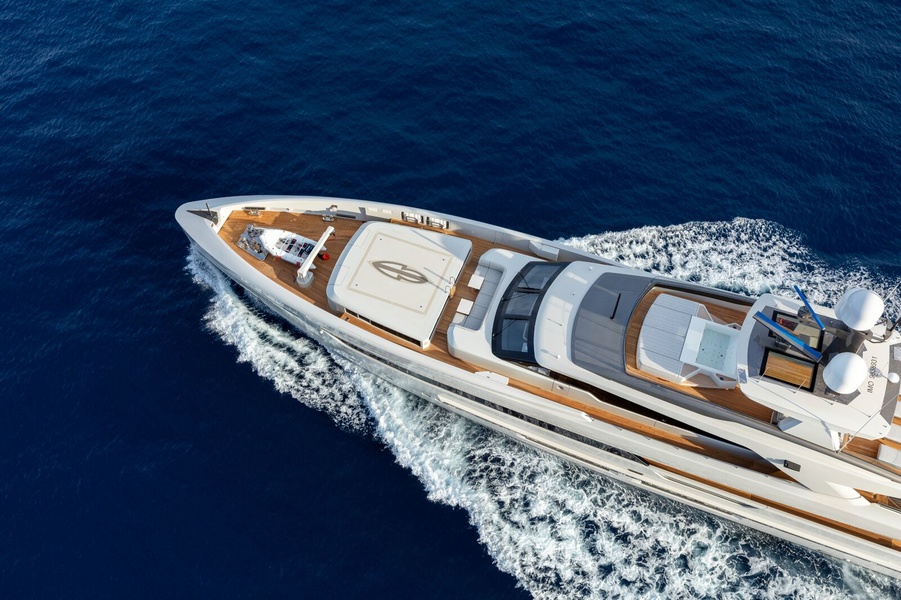 However it's not only the power plant that makes the hybrid Tankoa a joy to drive. The design of the interior design is by Francesco Paszkowski Francesco Paszkowski in collaboration with Magherita Casprini Magherita Casprini and looks light and modern. The trim is made entirely of natural materials.

With a steel hull and aluminium superstructure this superyacht has been created in close contact with her owner.
The lower deck is equipped with a gymnasium and and a beach club, two VIP suites with «king-size beds», an equal number of guest cabins with a pair of twin beds (one of them also has a bunk beds), as well as accommodation for crew quarters and service areas.

The cockpit on the main deck features a huge daybed, U-shaped settee, coffee tables and a fold-down bar for more space and unobstructed views of the sea.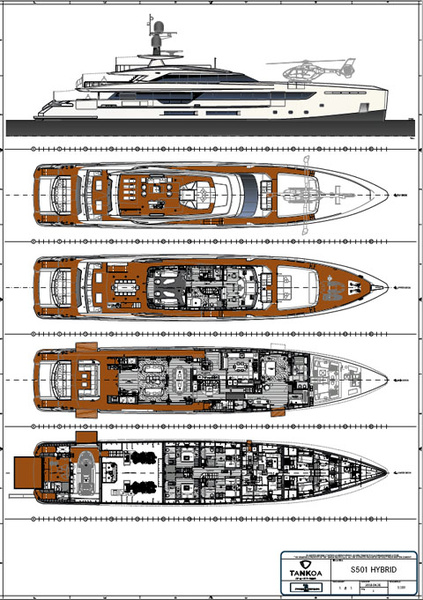 Unlike the Vertige, the galley on Bintador is on the lower deck and on the main deck. There is also a master suite with an office, lounge and a foldable balcony.
The upper deck is now dedicated almost entirely to alfresco recreation with an additional forward sundeck and panoramic lounge.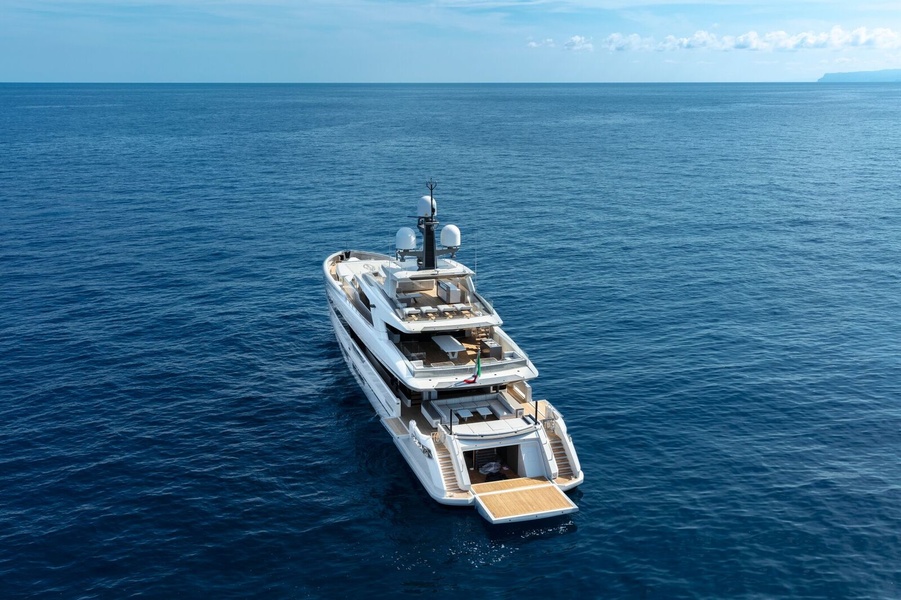 Bintador now awaits the final fitting-out phase, immediately after which it will be the turn of the sea trials.