For the first time in its 41 years of existence, Dutch shipyard Heesen is offering an exploration vessel. It is called Xventure and was unveiled at the Fort Lauderdale Boat Show almost exactly one year after showing the first rendering.
«Heesen sales and marketing director Mark Cavendish calls Xventure the yacht of choice for a new generation of boat owners».

The 57m Explorer, developed in partnership with the UK studio Winch Design, is a physically massive yacht with a fast displacement hull, agile and fuel efficient, and an enviable range of 5,000 nautical miles (or even 5,000+ with the optional range increase), which is more than that of a transatlantic.To be able to go such a long time without refuelling is of paramount importance for a vessel of this design.
The moderate appetite for fuel consumption is also due to the fact that the boat can be ordered with a hybrid propulsion system. Hybrid character of Xventure also provides for reduction of noise and vibration level to the minimum and ecological compatibility. Thus, the novelty corresponds to the strict ecological standards Tier III.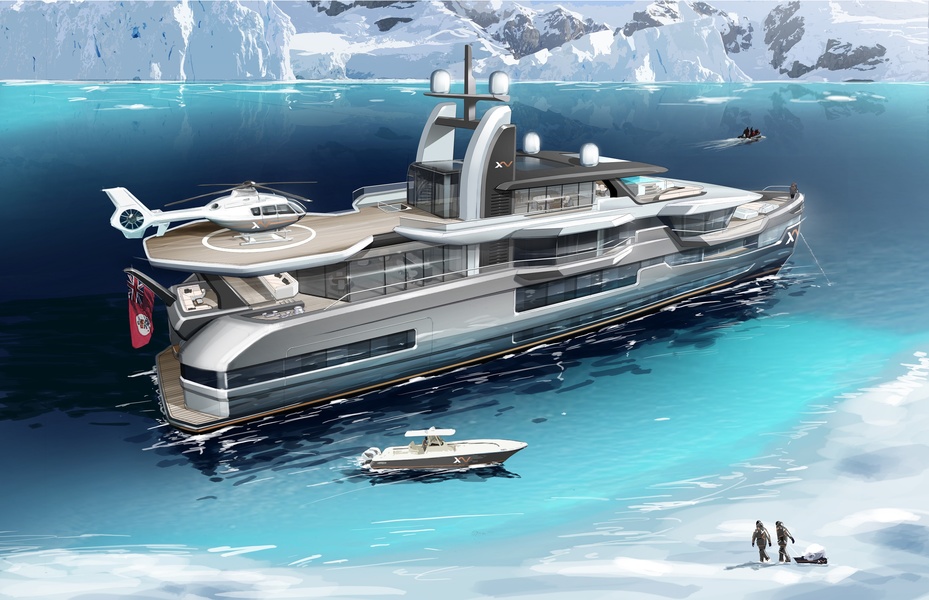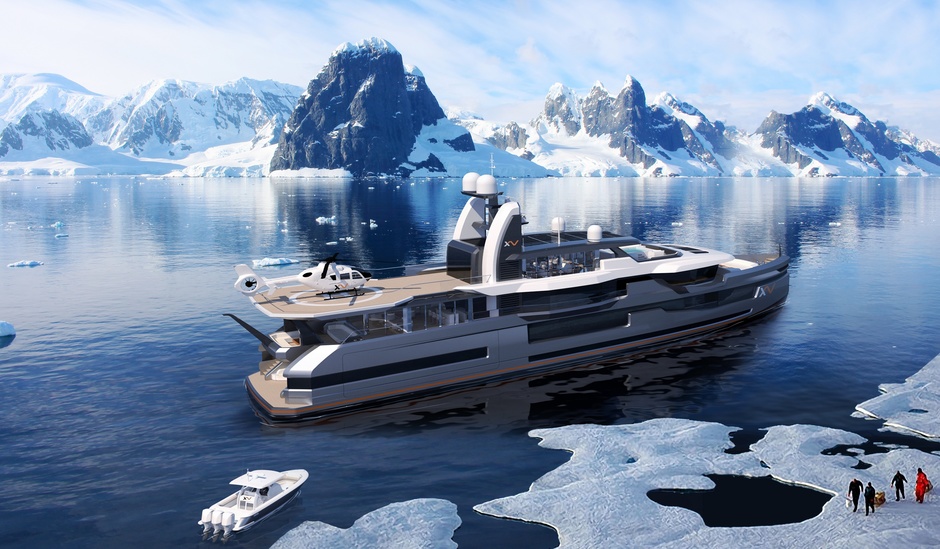 With the gross tonnage of 1,280 register tons, it is very spacious on board.
The level of luxury and comfort is promised at all seven stars.

A feeling of lightness, airiness and even more spaciousness is given by the floor-to-ceiling windows in the guest suites on the main deck, the full-beam master suite and the saloon on the upper deck. A spectacular panoramic view opens up from the conservatory with a glass ceiling. From here, the swimming pool on the foredeck is in full view.
The atmosphere of the fashionable hotel can't fail to please the Xventure owner, but equally important to him is its exploratory capabilities.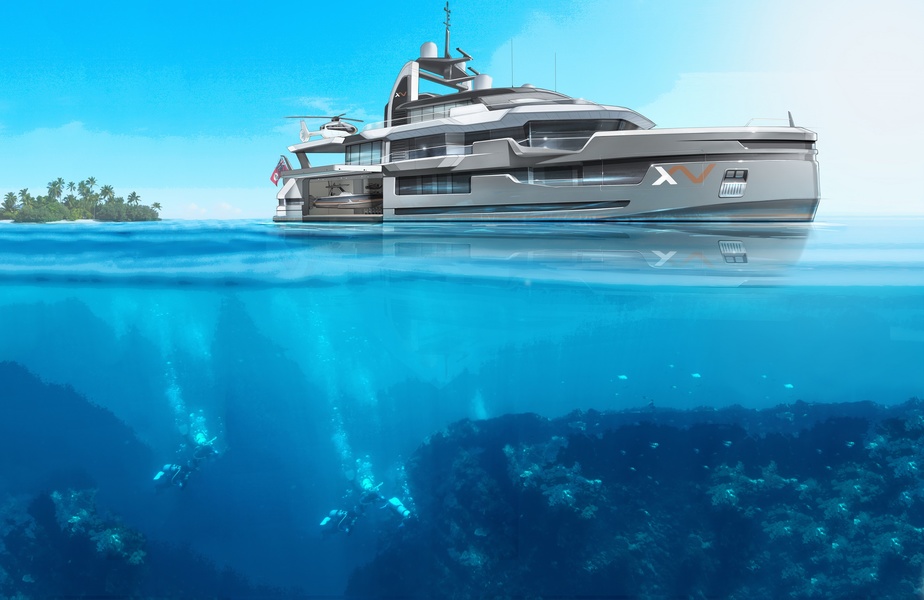 The double-height garage accommodates an 11.4-metre Intrepid 375 sportfishing boat and an 8.6-metre Beachlander tender. They are designed specifically to carry guests comfortably to and from shore even in poor weather conditions and are ideal for carrying numerous gear needed on a long journey. In addition, the Xventure crew has their own 4.5m tender. Jet skis, diving gear and other leisure equipment are also plentiful.
The helipad«take-off and landing» is big enough to receive Airbus H135. It has the additional function of serving as a hard bimini to provide shade over the cockpit and second pool.