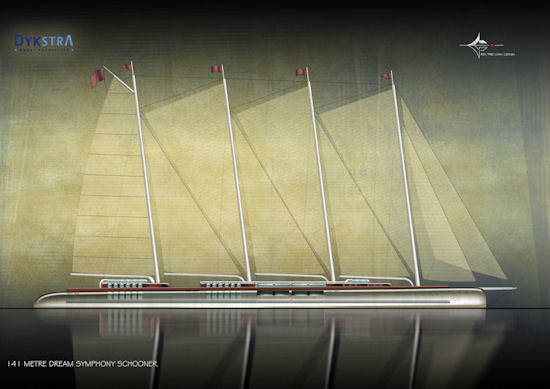 On September 23rd, 2010 a significant event took place: a contract for design and construction of the largest sailing yacht in the world was signed. The yacht will be called Dream Symphony and will be 141 meters (!) long from bow to stern. She will be built by Dream Ship Victory, the ship's architecture will be the responsibility of Dykstra & Partners, the world-famous sailing firm, and the look and feel of Ken Freivoch.
If the last two names do not need to be explained, the company that initiated the project and the future builder of the record ship should be talked about separately. There is not much information about Dream Ship Victory on the Internet and profile publications. It is only known that it was founded in 2005, has production facilities in Turkey, in the Marmaris area, and is owned and operated by a man named... Valery Stepanenko.
Very little was found out about him too: only that Valery Stepanenko is the author of the Dream Symphony concept and three other yachts currently under construction on DSV. What unites all the projects is that they are classic two- and three-masted sailing superyachts from 36 to 63 meters in length. The most remarkable thing is that they are built entirely in wood, including the entire set and hull coverings. This seems to be the shipyard's specialization and signature.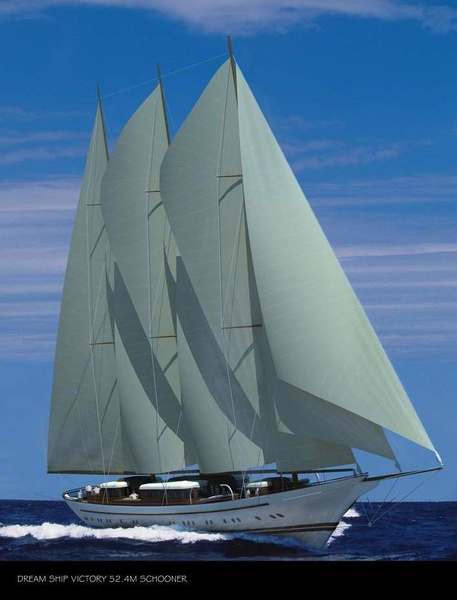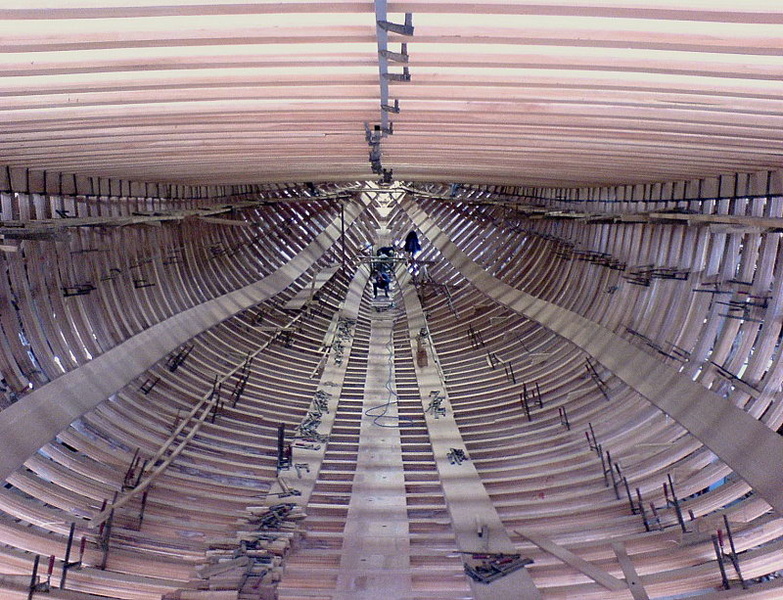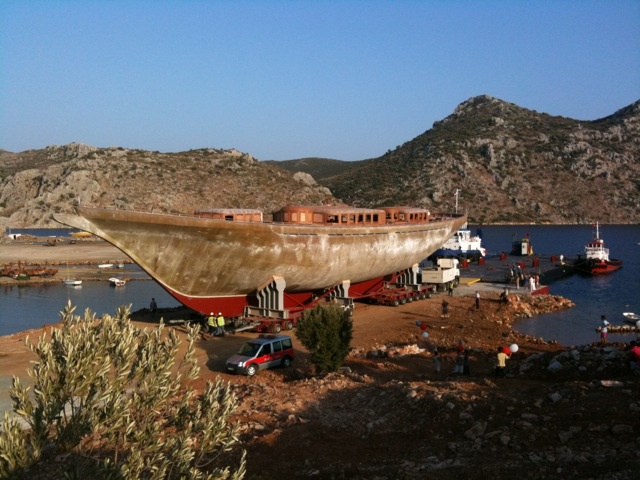 Dream Symphony will also be built entirely in wood. In addition to its record length, this is another unique feature of the boat, the appearance of which is thought to produce as much noise as it did at the time. Maltese Falcon. Once again, the previous record for length for a sailing yacht will be covered with a truly Slavic sweep - the current Eos record holder from bow to stern has "only" 95 metres.
The original Dream Symphony concept was presented at the Monaco Yacht Show at the Dykstra & Partners booth. Construction will begin in 2011.