Francesco Paczkowski enjoys the constant favour of shipyards and owners, and his contribution to the design industry deserves great respect. His growing list of projects includes collaboration with shipyards. Baglietto, Sanlorenzo, Heesen, CRN, Canados и ISA.
A perfectionist who loves good cigars and cars, Francesco Paczkowski and chose a place to become himself to fulfill his artistic ambitions.
His air-filled studio is housed in an ancient greenhouse and overlooks Florence. The atmosphere around him serves as an inspiration, and the architecture of the neighboring city, which has fascinated artists for centuries, certainly brought up in it a great sense of style.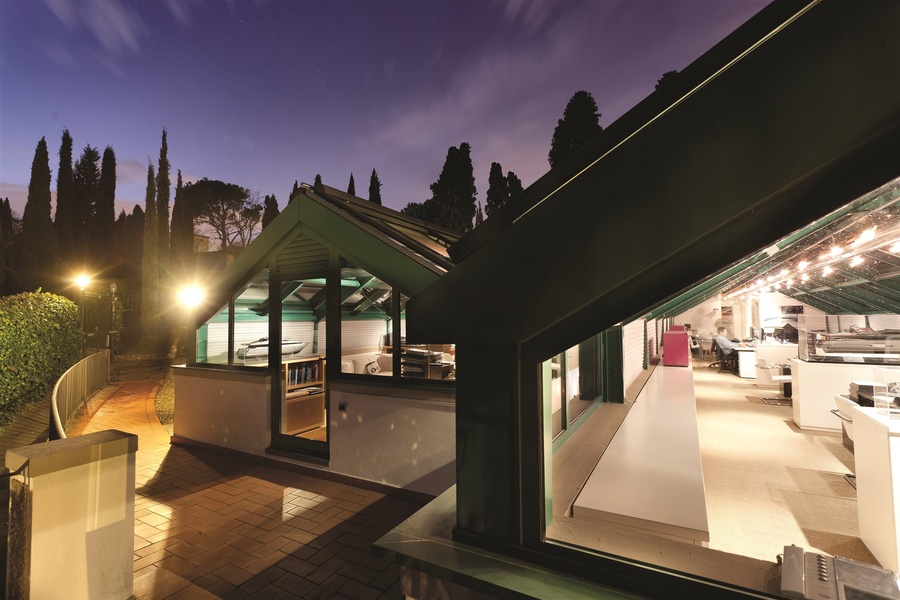 Francesco is a prolific designer, he is equally pleased to work with new projects and with the restyling of existing yachts. His versatile talent allows him to take on both the exterior and interior design of yachts.
Francesco was born in Milan, but his family moved to Florence in 1966 when he was only three years old. An early passion for design led him to the Faculty of Architecture. At first it seemed like he was realising himself in the automotive sector, but he was fascinated by the world of yachts.
The young designer made his debut in the studio of his mentor Pierluigi Spadolini, who designed the historic Pisa Akhir for the Cantieri de Pisa yard. Then, from 1986 to 1989, Paczkowski collaborates with the son of his teacher, Tommaso. While working in Spadolini's studio, his son Francesco tried to implement the principles and culture of design that Spadolini Sr. taught him. He is learning more and more about the discipline and is growing as an independent designer.
Francesco explains that it was at this moment that he realized that the «designer is a man-orchester who brings many individual elements to a harmonious result».
He also realised that to be truly successful, one must be able to understand and interpret what the owner wants.
So, in 1990 Francesco owns his own design firm and soon manages to gain recognition from Baglietto, one of the oldest yacht builders in Italy. About the legendary shipyard in Varazza, which allowed him to earn a name so early on, Francesco speaks with undisguised respect: «Our collaboration is most precious to me for obvious reasons. It started in the early 1990s, it was my first projects. And the very first of them - Opus I - I always remember with great tenderness».
This stunning yacht was launched in 1994. She was not just his first yacht for the Baglietto shipyard, she was the first yacht entirely designed by Paczkowski.
The launch of the Opus I was a key moment in his career: absolutely clean lines and some aggression, leaving no doubt about the speed performance of this yacht.
Recalling the beginning of his collaboration with Baglietto, Francesco sincerely admits that, thanks to this experience, he has grown as a professional. He loved working in a family environment and absorbed, as a sponge, the knowledge that Paolo Cagliari and the shipyard's team of engineers gave him.
Baglietto's commercial director in those years was none other than Michael Brehmann, current director of sales at Lürssen. The story of their meeting marked the beginning of Paczkowski's collaboration with Baglietto, and it is worth telling.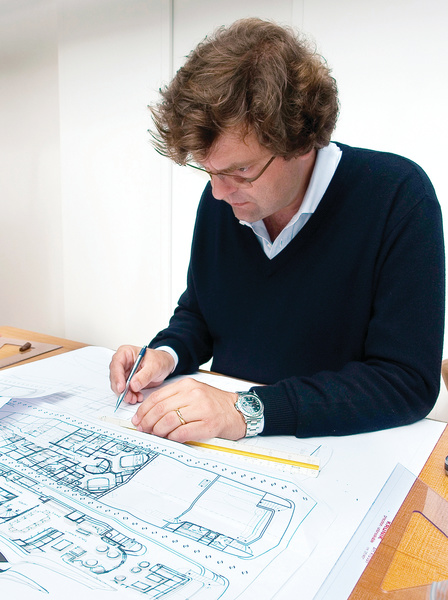 In 1990, at a boat show in Genoa, a young designer spotted a classic 48-50m yacht at Baglietto's booth. He recognized the work of John Bannenberg (1929-2002) and approached Breman to express his admiration. From this conversation began the cooperation and the process of their joint scientific and technical achievements, lasting almost a quarter of a century. «Life is full of surprises," Francesco smiles. - 20 years ago, after an exhibition in Genoa, I met Dicky Bannenberg at the Heesen shipyard. I talked to him about his father's project and how important it is to my career. And now Dicky and I are working together with Heesen, and I am extremely proud of it. Sometimes life throws us funny coincidences, it proves how unpredictable our fate»is.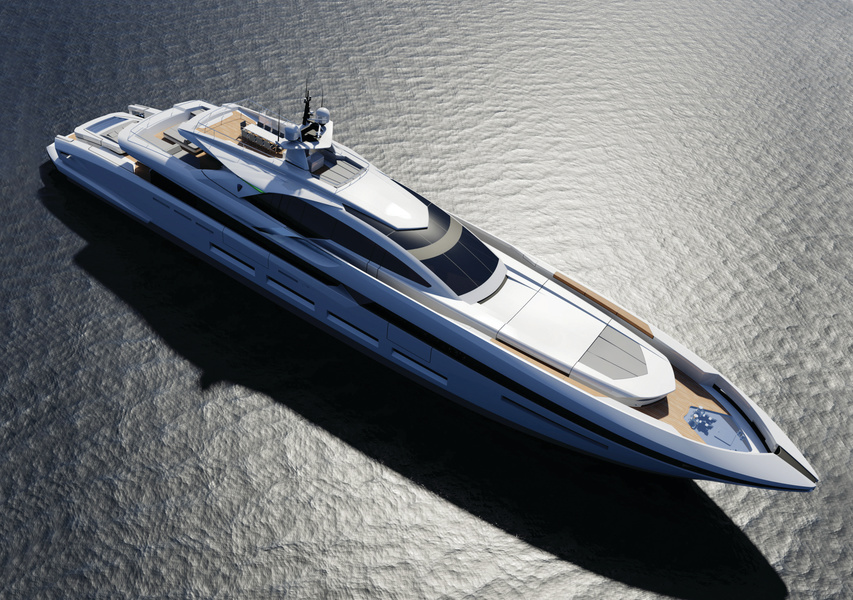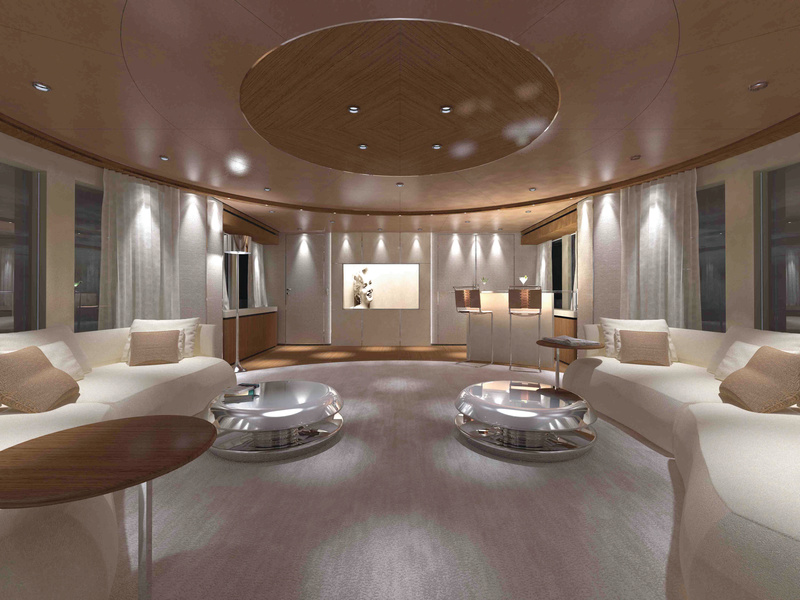 With his first project, Pachkowka stormed rapidly into the world of medium and large yachts.
The considerable success of Opus I opened its doors to other shipyards.
Among them was Canados, for whom he designed a range of yachts from 65 to 100 feet (or 20 to 30 meters).
He breathed new life into his collaboration with Baglietto by designing the 100 foot (30 metre) Charly Boy.
T
he
yacht was launched in 2000 and marked the birth of a new
generation of yachts at the shipyard. Just one year later he secured the stunning 111ft (34m) Thunderball, the yacht that shaped the future of Baglietto.
In 10 successful years at least 30 yachts of this shipyard, created by Paczkowski, have touched the water. The glittering 2005 Blue Princess 111-foot open, the first 144-foot (44-metre) Tatiana per Sempre 2007, as well as the entire series of 141 and 173-foot (43 and 53-metre) displacement yachts continued to seduce fans of the yachts.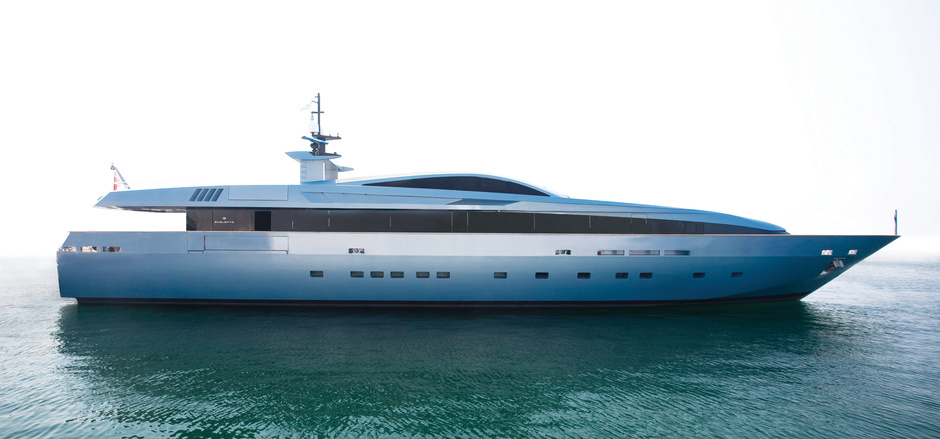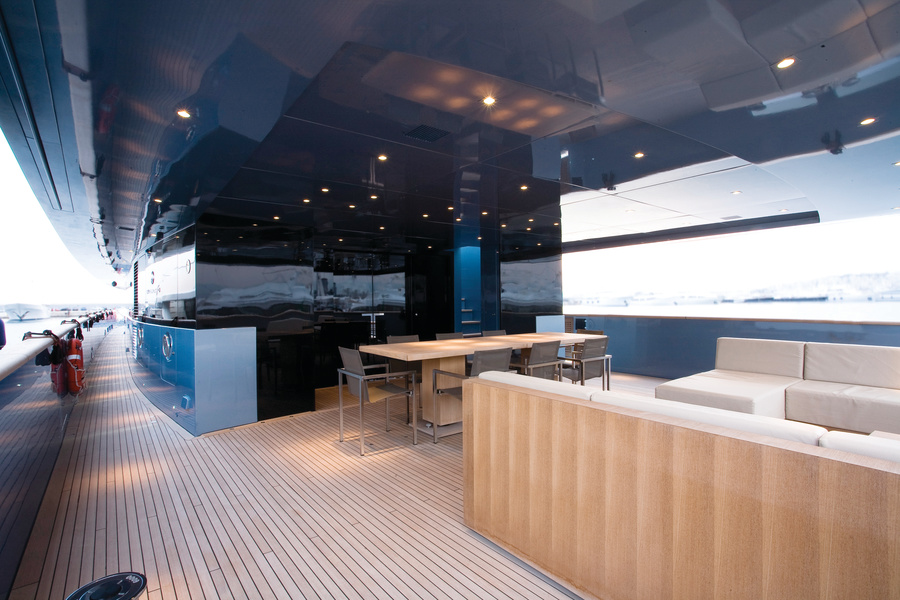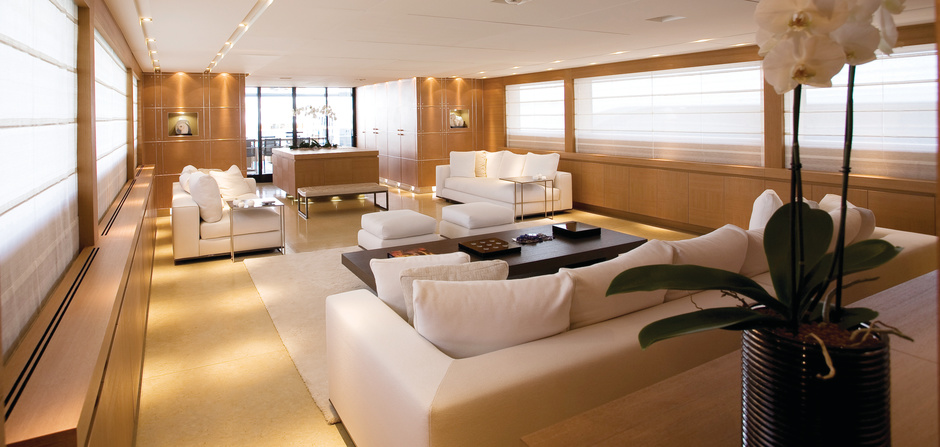 By 2005, Pachkowski had no problems with orders. Thus, shipbuilder Massimo Perotti, who recently bought the Sanlorenzo shipyard, wanted to restart the brand. He asked Paczkowski to design Sanlorenzo 40 Alloy, the new flagship of the shipyard. The project was a real hit: design innovation was combined with the traditions of the companies.
Paczkowski was one of the first to create folding balconies - he placed four at once on this boat.
The design was also influenced by his passion for cars: he equipped the control post with gull»«wing-shaped doors, reminiscent of the legendary Mercedes 300 SL.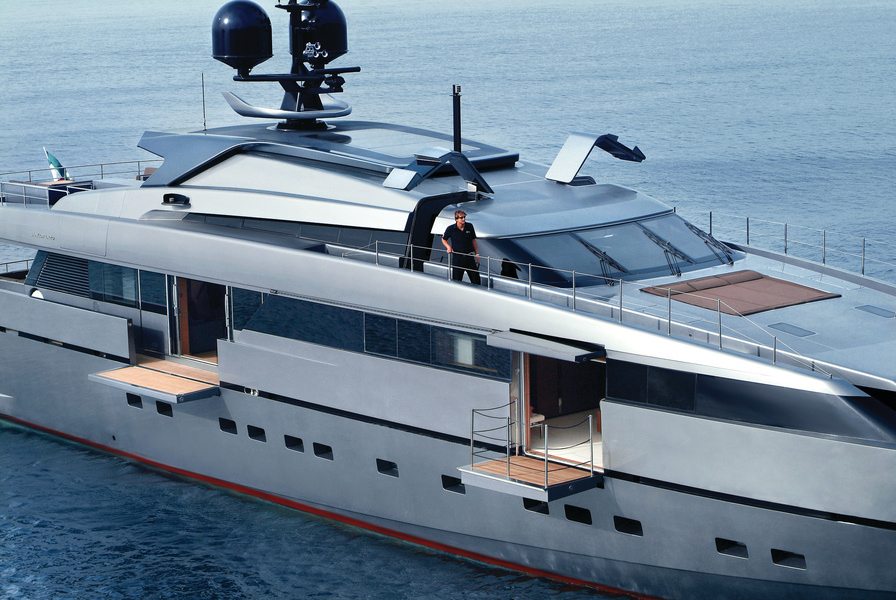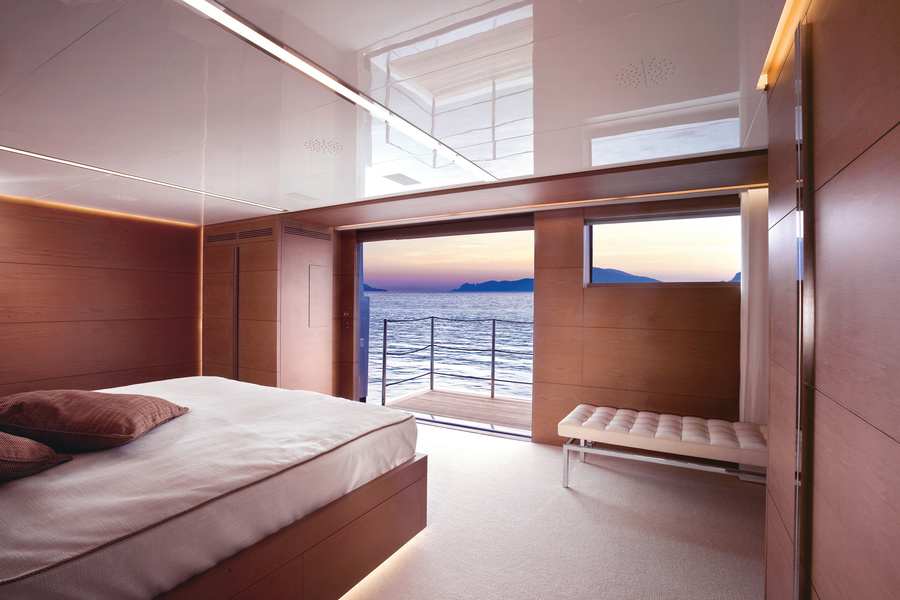 Alloy 40 has appeared on a dozen magazine covers and achieved the goal of making the Sanlorenzo shipyard famous, the star Paczkowski rose even higher.
The mutually beneficial collaboration continued and Paczkowski designed classic yachts - navettas - for the Sanlorenzo shipyard: SD92 in 2007 and SD122 in 2008; and he worked on the interior of the 150ft Steel 46 in 2010. At the same time Francesco was also responsible for the refitting of an existing line of traditional yachts. The SL 104 and SL 94 have been added to the range, reflecting the shipyard's DNA delicately, but with modern design features.
In addition to working with his main clients, Baglietto and Sanlorenzo, Paczkowski was also keen to take on entirely new projects, while continuing to work with the Dutch shipyard Heesen. In 1995-1996, inspired by success, the Austrian owner of Opus I signed a contract with Paczkowski to build the next boat, Opus II, which Heesen Shipyard realized.
As the size of the yachts Paczkowski builds continues to grow, the range of the shipyards with which he works is also expanding. Some of them are old shipyards with their own heritage. They love the way the designer combines modern trends with the well-established style of the shipyard. Other shipyards are more modern and it is important for them to strengthen their position in the market, that is why they willingly invite a world famous designer to cooperate with them.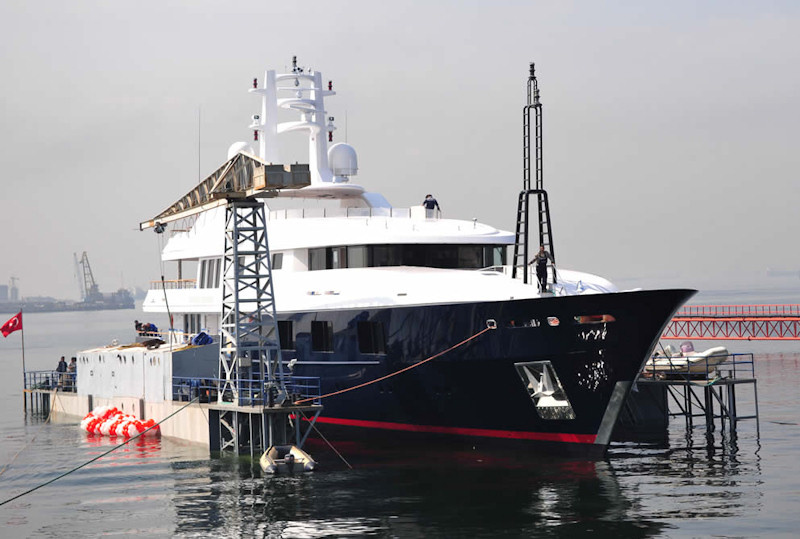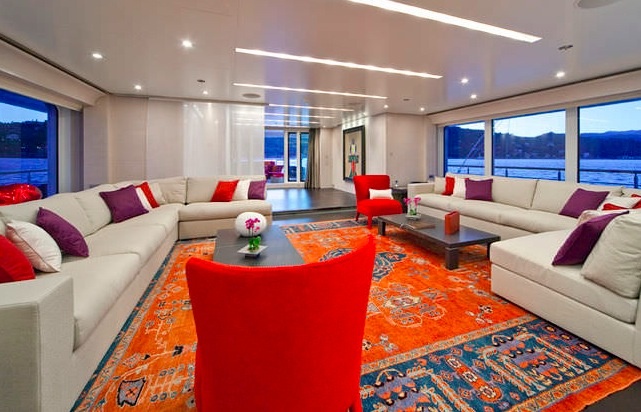 In 2011, ISA, an Italian shipyard based in Ancona, launched the 50m Papi du Papi with interiors from Paczkowski. The latest designs by the design office include the 120ft Far Away yacht by Canados and the 164ft Ventura by Heesen, launched in 2013.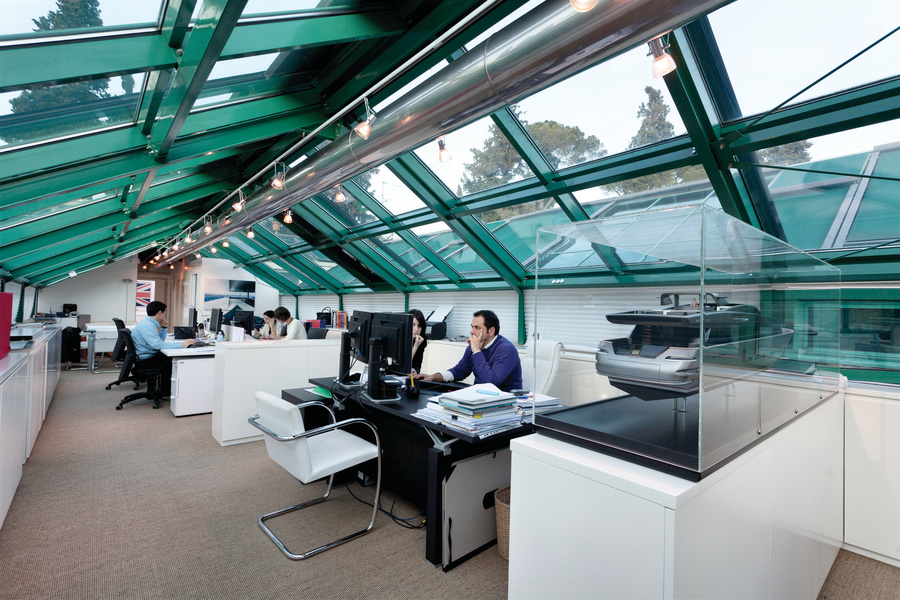 The young master, who has learned that a yacht designer is very much like a conductor, has become a mature man who creates virtuoso projects one by one.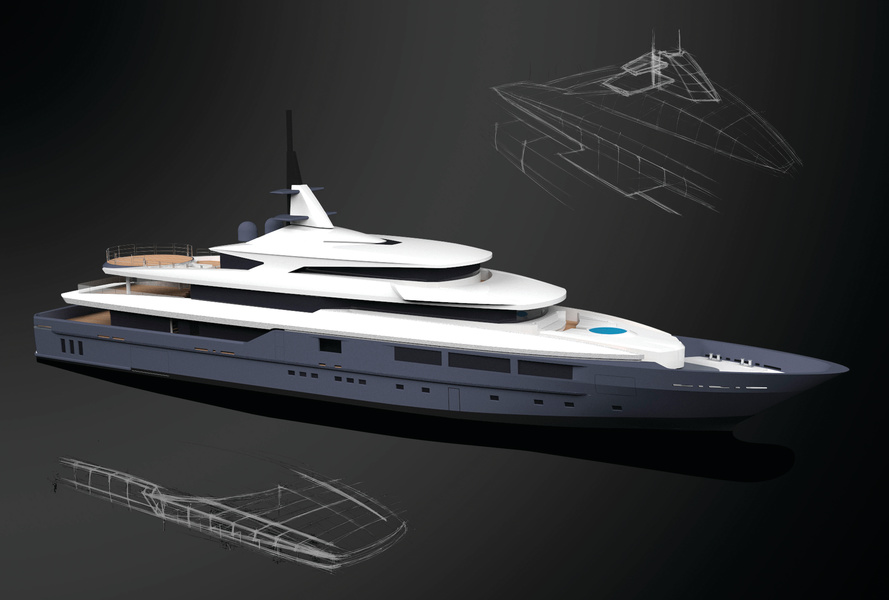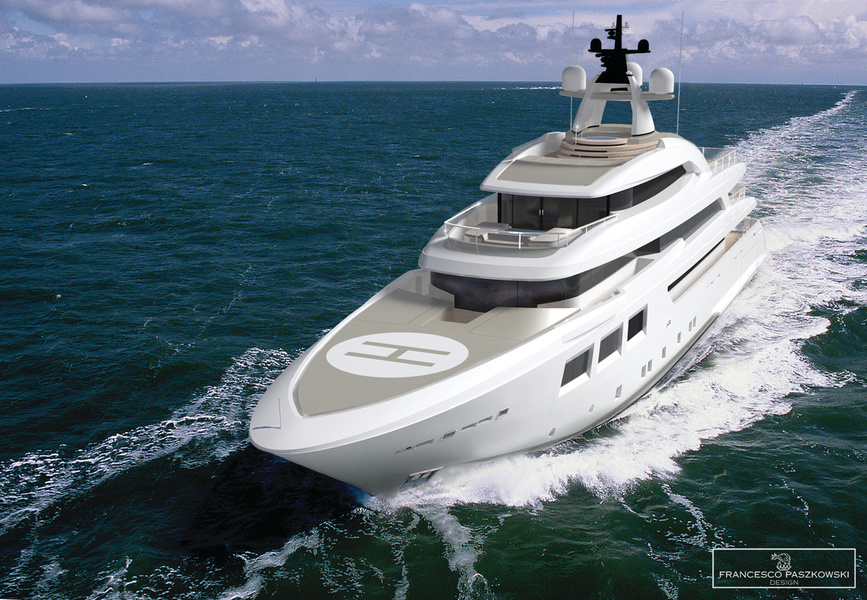 At the end of our conversation we asked Francesco Paczkowski how he sees the future of yacht design. «First of all, I believe that the demand for professionalism will increase. People who are interested in yachts are paying more and more attention to the technical side. I also see a growing demand for innovations, especially those that make yachts more balanced. We will try to achieve a balance between the functional
and aesthetic side of a yacht, as we understand that the choice of a yacht is most often made irrationally.
Our next challenge will be to balance the shape, volume and style of the yacht.
More and more attention is being paid to the ecological compatibility of the yacht. And that is why speed characteristics will no longer be decisive.
Nor can we deny the socio-geographical aspect of the yachting industry. Italian shipyards outperform everyone in terms of style, while North European yachts are renowned for their smooth running. I would like us to succeed in introducing new technologies, in teamwork and creativity. This will allow us to create a new culture of yacht design and strengthen the concept of Made in Italy».

A few years ago a journalist asked Francesco: «If you were given full freedom, including financial freedom, what would your ideal yacht be?» His answer was simple: «it would be a small motor yacht, with simple lines and without pollution. Its charm would be faithful to the classics and a few




modern features».


Published in YACHTS magazine #57.