The Düsseldorf Boat Show is one of the most visited shows in Europe, its passability has long exceeded 200 thousand people in 9 days. Products and services of water sports industry companies are most widely represented here. The subjects of 17 pavilions are very different: fishing, surfing, kiting, diving, charter, sportswear, and, of course, yachts and boats. This year the exhibition was held from 17 to 25 January.
Rarely does a shipyard allow itself to miss an exhibition in Dusseldorf - even without a yacht, but the booth has to be, otherwise they will be written off without blinking an eye.
By the way, the booth will be inexpensive here, compared to the same Cannes, but the delivery of the yacht by sea will cost a penny. The Big Willy crane has been responsible for unloading boats for many years and we were surprised not to see it this year. As it turned out, the Black Sea Shipyards' boat was late arriving on Monday night, so Big Willy was not standing in its usual place, but working. However, that's not all change, that's what we'll talk about first.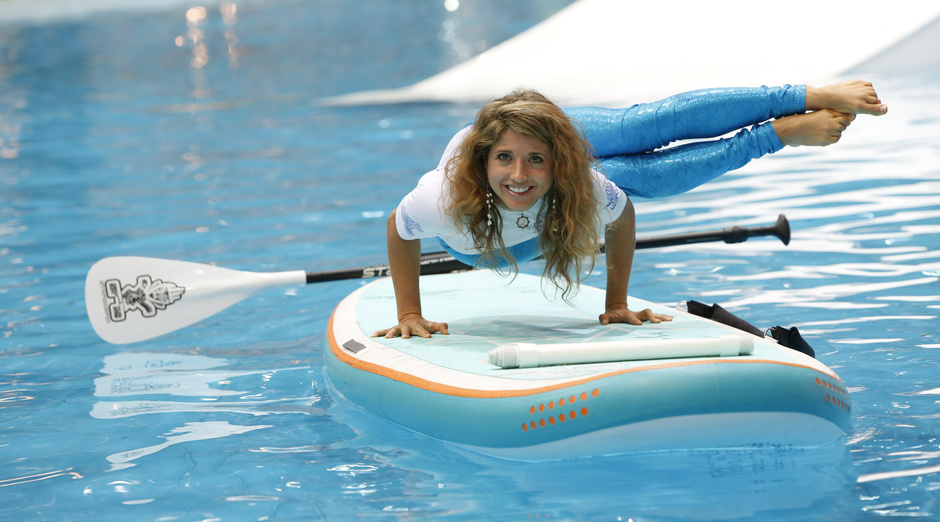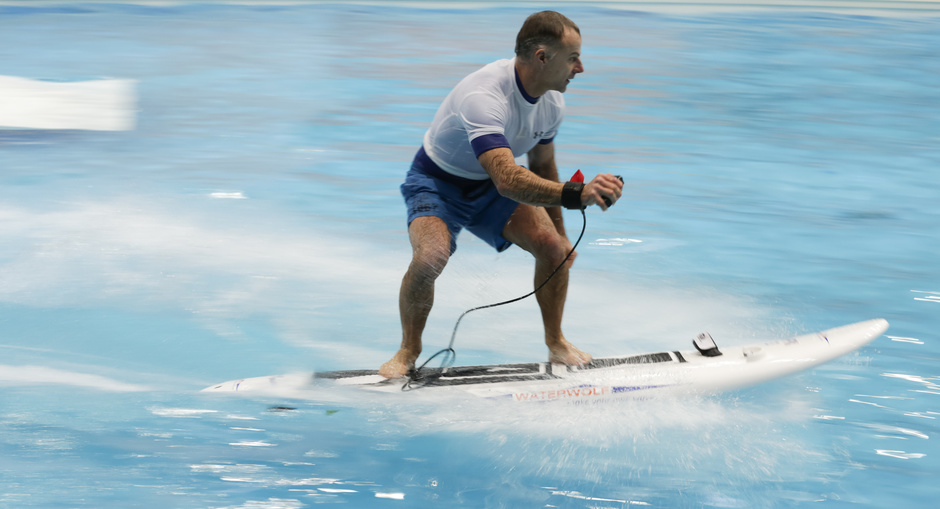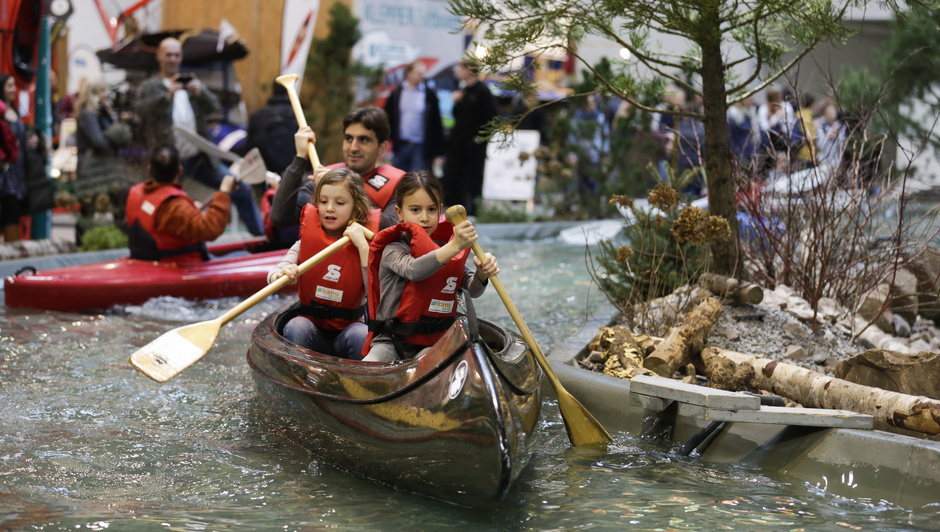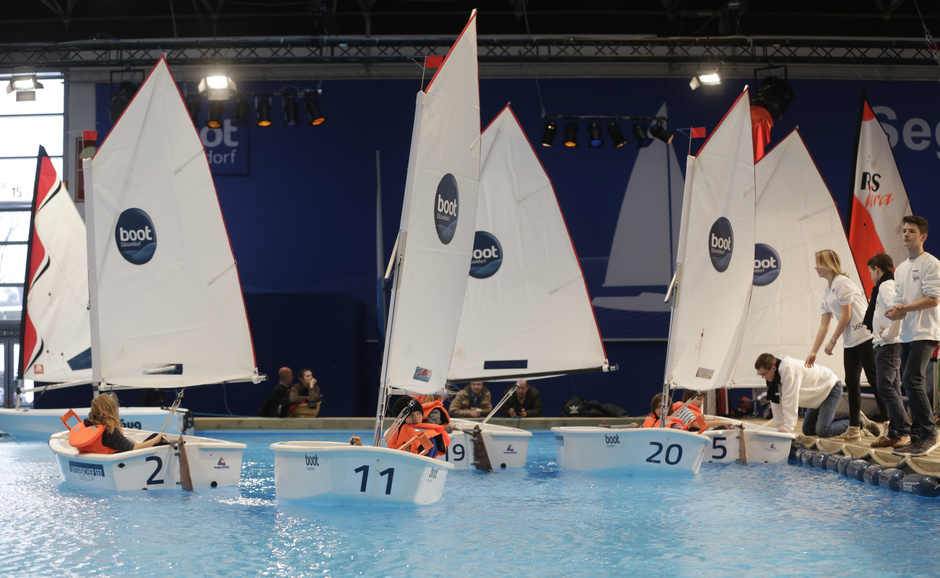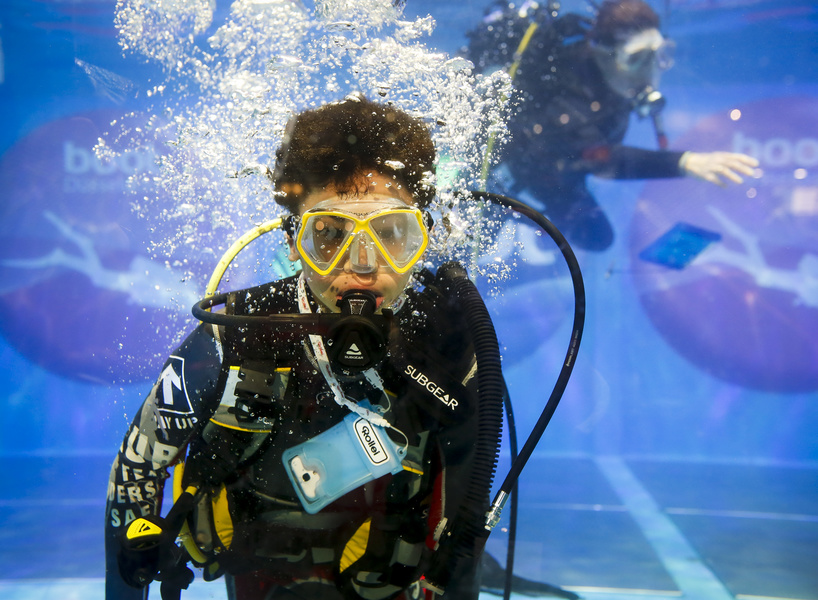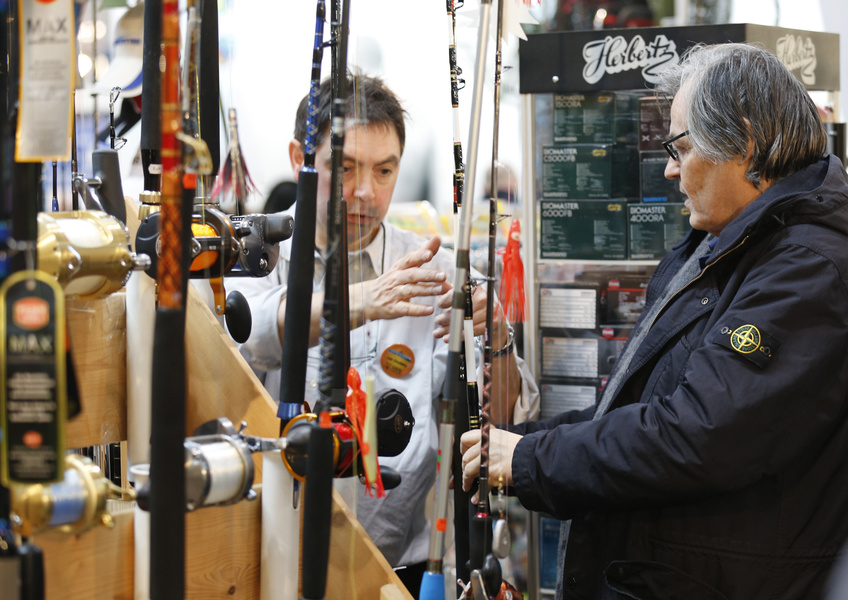 New in 2015: cruise liners and the Dutch pavilion
An innovation of this year was the opening of the Cruise Pavilion, where everything about cruise liner travel is collected. In a good way, there is also a kind of water leisure - and demand for it. We were just writing recently about a project of tricked-out «youth» liners from Richard Branson, which he plans to launch by 2019. We hope that the business guru will not deflate and show the world how to relax on large ships, and will settle in this room in three years.
Note the global shift in pavilions - Pavilion 17, previously sailing, was given to the Dutch, now it is the fiefdom of trawlers and steel yachts from the Netherlands and will remain so in the future. Pavilions 15 and 16 were set sailing, but in this gesture we did not find any sign of Dutch conspiracy. We were able to talk to the exhibition director, Goetz-Ulf Jungmichel, who explained that the number of sailing companies had recently increased and when the critical moment came, the administration had arranged such a castling to provide them with the right space.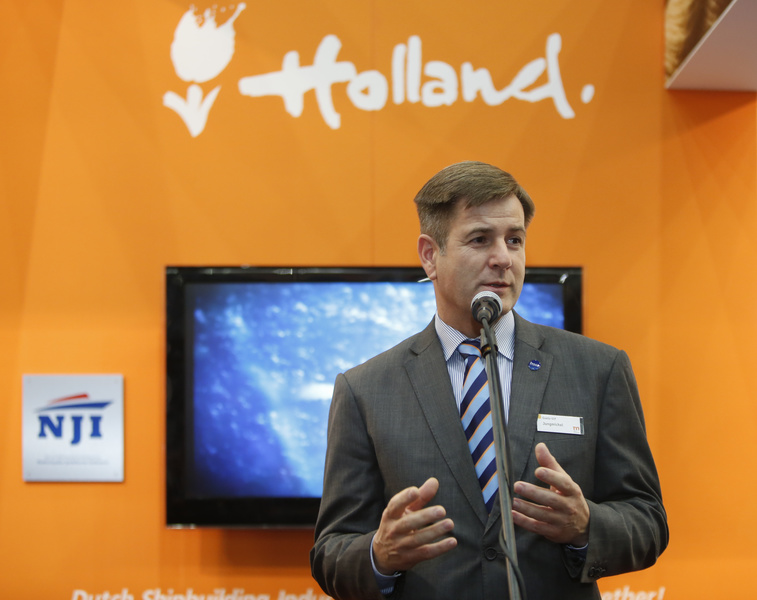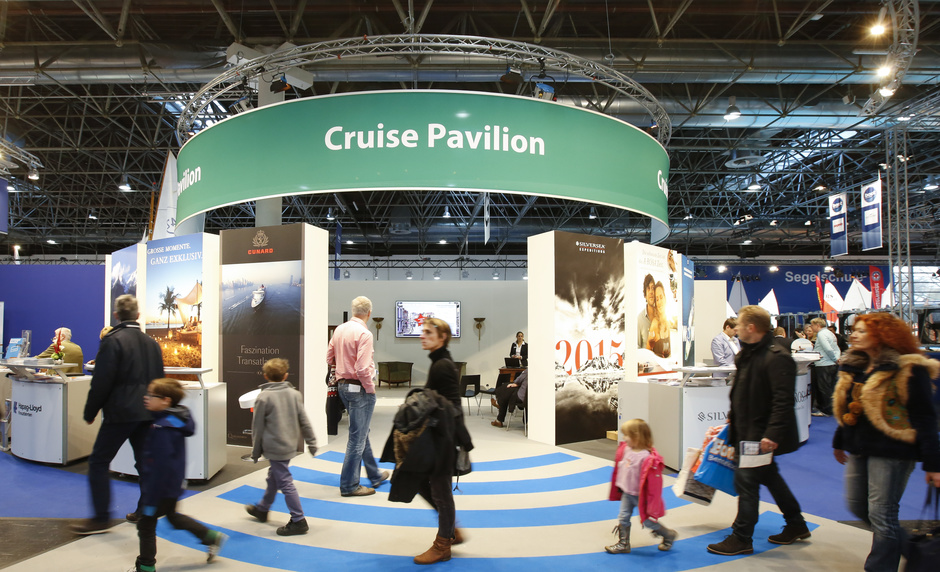 This year «Dusseldorf» has not broken the attendance record and even slightly decreased the figures.
In 2014 - there were 248 600 visitors, this year it was 240 200. They blame it on the bad weather that spoiled the second weekend.
It seems that in some pavilions it became visually more spacious because of the lounge areas, but the figures contradict - the exhibition space sold more by 2 thousand 400 square meters. Lounge and cafes zones have really increased. Getz-Ulf Jungmichel considers the current situation to be mutually beneficial: the administration goes to a meeting of companies that do not spend their useful space for lounge areas, and well, earns a part-time job at the restaurant.
Trends: people come back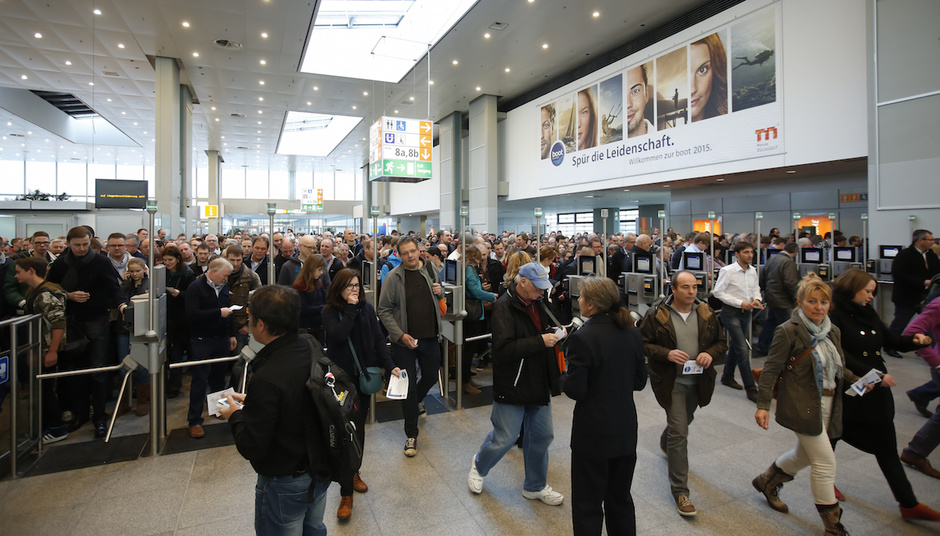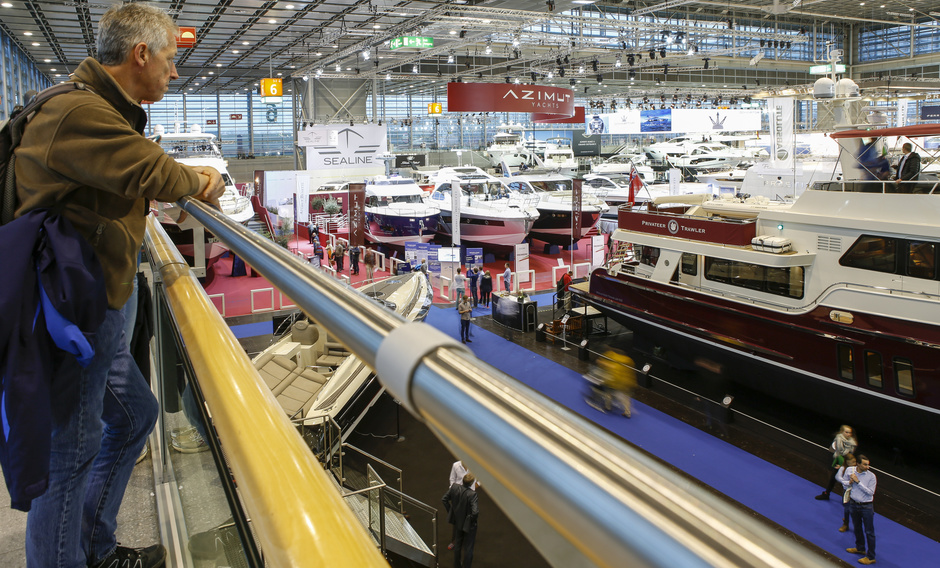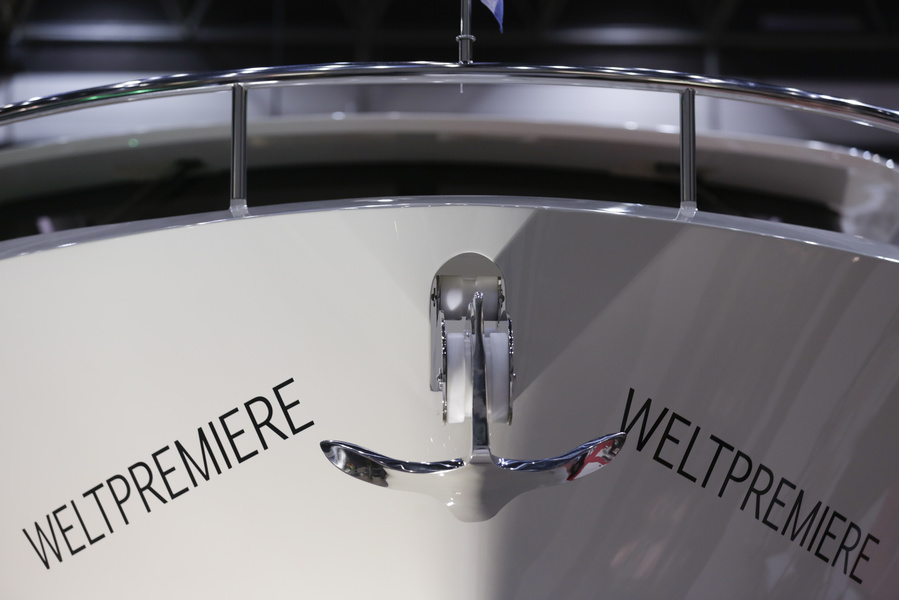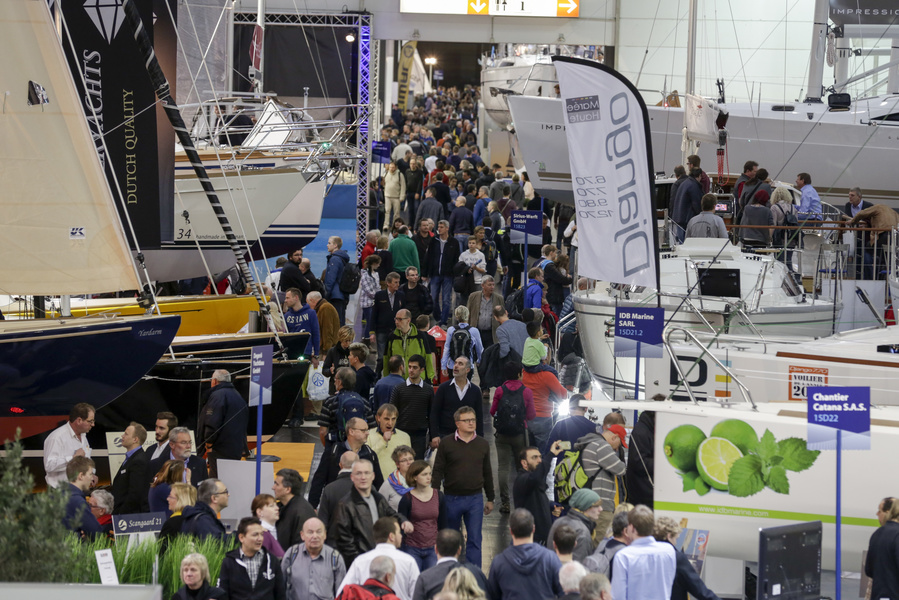 Of the «obvious» trends, Götz-Ulf Jungmichel noted that there are more «people on the «motor» yards than on «sailing», and that there is a growing interest in chartering, especially with new boats and new models.
«People coming back» is probably the main trend, according to Götz-Ulf Jüngmihel. Question «A is whether Russians are coming back?» He preferred to keep it open.
«I can't yet answer whether the number of Russian and Ukrainian clients has really decreased. It is not clear whether they are just going to come or not. Dealers and shipyards with whom I talked have not solved»this question for themselves.
Since our trip was to the first half of the exhibition, this answer is quite understandable. However, many shipyards began to worry from the very first days, and the fault for the «lack» of Russians. Representatives of others, on the contrary, believe that the crisis was a natural selection, and only reliable clients remained.
Briefly about the main thing: the mood of the Boot Düsseldorf exhibition in a 1.5-minute video.