«» RHUM MULTI amateur division winner Pierre Antoine of France finished in Pointe-à-Pitre Harbour , Guadeloupe, on 20 November after a 15-day, 1-hour, 15-minute and 5-second journey from Saint-Malo,France, on his wooden trimaran Olmix. According to the race's official website, he set a new Route du Rhum record for his class. Second runner-up in the RHUM MULTI, FrenchmanJean-François Lilti , is 380 nautical miles away from the finish line.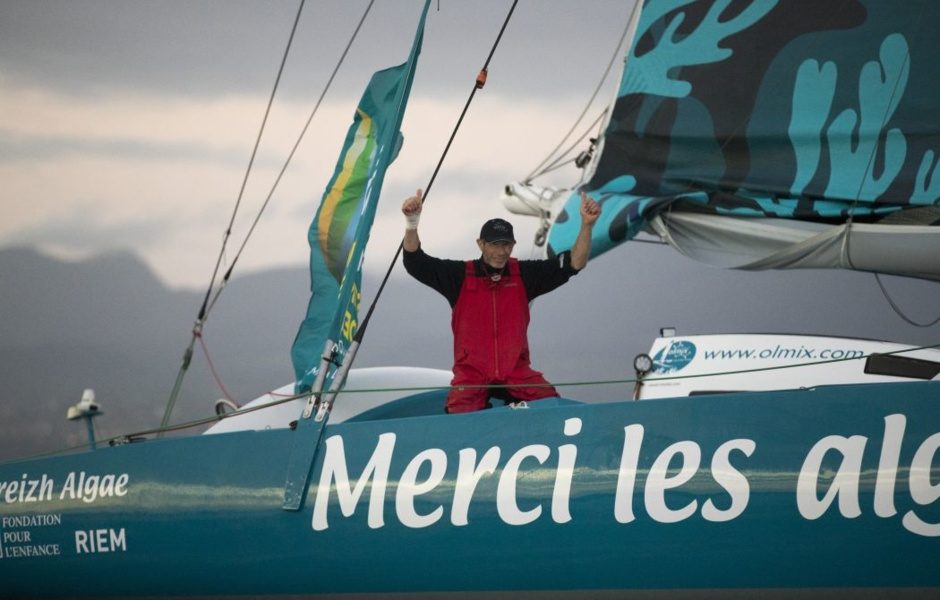 This is Antoine's fourth time participating in the«rum» race. His 1991-built boat is his fifth. In 2006, he came first, but had to retire from the race before reaching Guadeloupe during the last Route du Rhum due to mechanical difficulties.
This year's race will likely be remembered by Antoine in at least two ways. First, he interrupted his loneliness aboard Olmix for a few days late last week when he picked up a distressed MULTI 50 division competitor, Lalou Roucayrol. Roucayrol's trimaran Arkema capsized on October 14 a thousand nautical miles off Guadeloupe and was adrift for several days awaiting rescue.
«We get so used to being alone during a race that picking up a passenger on day 15 is very strange. It's like two astronauts in space who find themselves together. Laloux has had experience in similar situations before and while picking him up wasn't easy, it was a great help. I'm actually glad I was there, because anything could have happened to him and we were so far away from the ground»," Antoine said.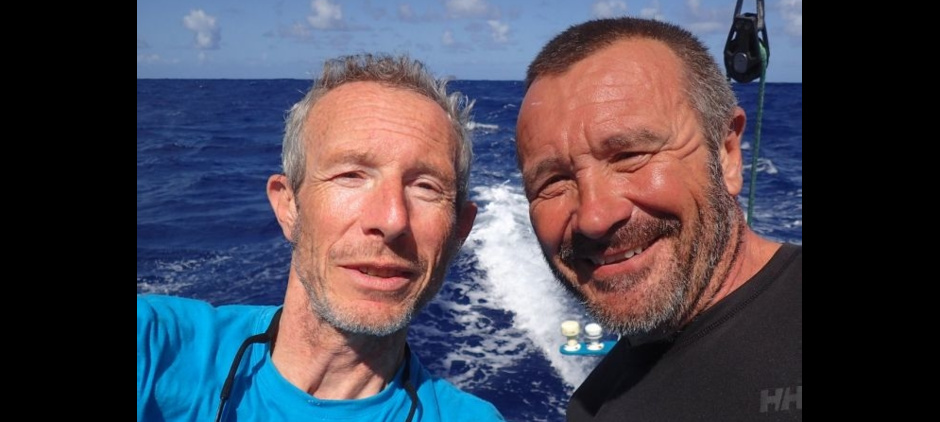 Rocairol himself was also happy to be with Antoine.
«We chatted for a while. The weather is nice and sunny, everything is fine. I gave Pierre some frozen sublimates and he said he had something much better and made me coffee for breakfast»," said Rocairol shortly after the rescue.
However, the sailors had only spent a few days together. When a tugboat was passing near Olmix to bring Arkema back to shore, Rocairol joined the rescuers.
The second significant event during the race for Antoine was that he not only broke the Route du Rhum speed record for his class, butHe finished ahead of CLASS 40 winner Yoann Richomme and third place winner of the ULTIME Division Thomas Coville.
Richomme finished in Guadeloupe after 16 days, 3 hours, 22 minutes and 44 seconds at sea. He has a lot to be proud of, as he finished first in the largest class. There were 53 boats at the start in Saint-Malo. This represents 40% of the total Route du Rhum fleet (125 boats). So far, 16 competitors of the CLASS 40 have left the course.
«It was an almost perfect ocean race. I carefully thought out the strategy based on the weather conditions, everything went as planned. I was always safe. Two metres of the bowsprit broke, but other than that the boat was 100% safe»," Rishom said.
He also said he was incredibly grateful for his shore team that helped him throughout the race.
«It was really a team effort. They all worked really hard to get me here. There were so many people working on this project! » - Rishom said after the finish line.
Tom Covil managed to take third place in the ULTIME division even though he had to spend almost six days in A Coruña, Spain to repair his maxi-trimaran Sodebo Ultim. He finished Nov. 20 after 16 days, 7 hours, 45 minutes and 36 seconds from Saint-Malo.

So, without counting the six-day overhaul, Coville was still more than three days behind the two leaders, Francis Joyon and François Gabart, who finished the race seven minutes apart on 12 November. However, it can't be excluded that if Kovil hadn't needed to be repaired, his result would have been different.
» As early as 21 November, Aymeric Chappelier was two minutes behind him, second in CLASS 40 and Sidney Gavignet who won the«RHUM MONO Amateur echelon at the third attempt. The journey from Saint-Malo to Guadeloupe took them 16 days and 11 hours. On top of that, Chappellier needed another 16 minutes and 15 seconds, while Gavigner took 18 minutes and 5 seconds. After a further hour and a half, Briton Phil Sharp finished third in the CLASS 40. His time was 16 days, 13 hours, 1 minute and 50 seconds.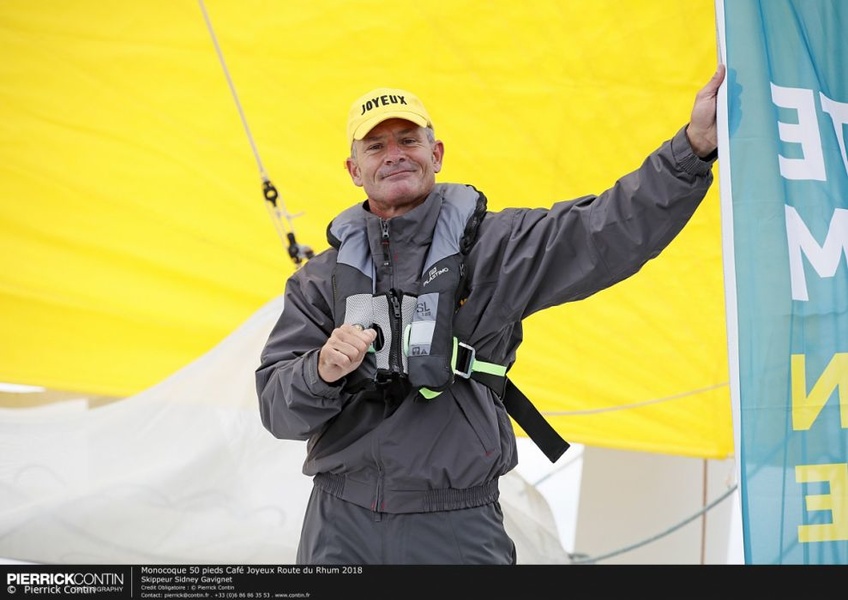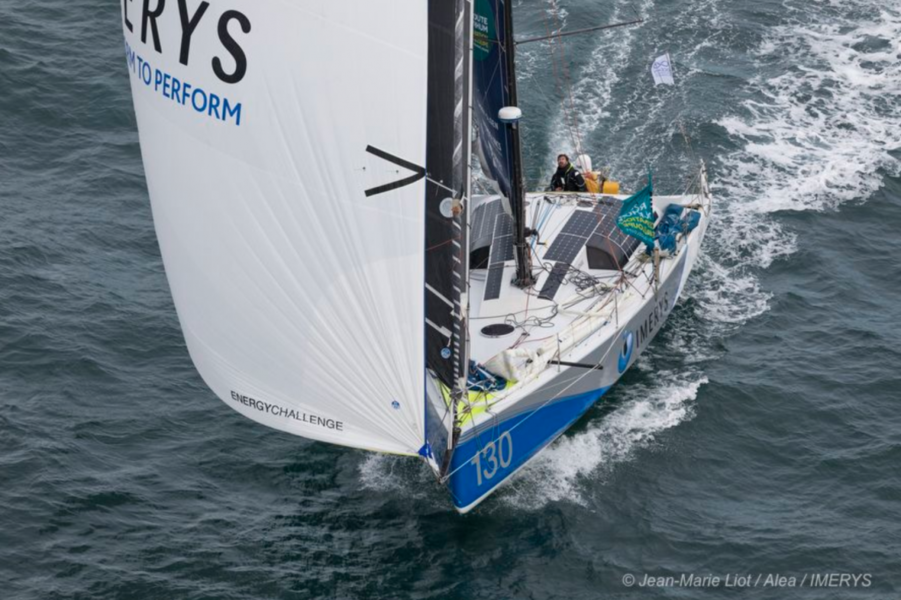 The excitement around the 24-hour penalty of the de facto IMOCA echelon leader Alex Thomson of Great Britain has slightly overshadowed the achievement of the Frenchman Damien SEGUIN in this class. He finished only sixth in the Route du Rhum on November 19, with 14 days, 18 hours, 55 minutes and 2 seconds at sea. But this result is hard to overstate, as it is the first big step for the one-armed three-time Paralympic medallist to compete in the Vendee Globe circumnavigation in 2020.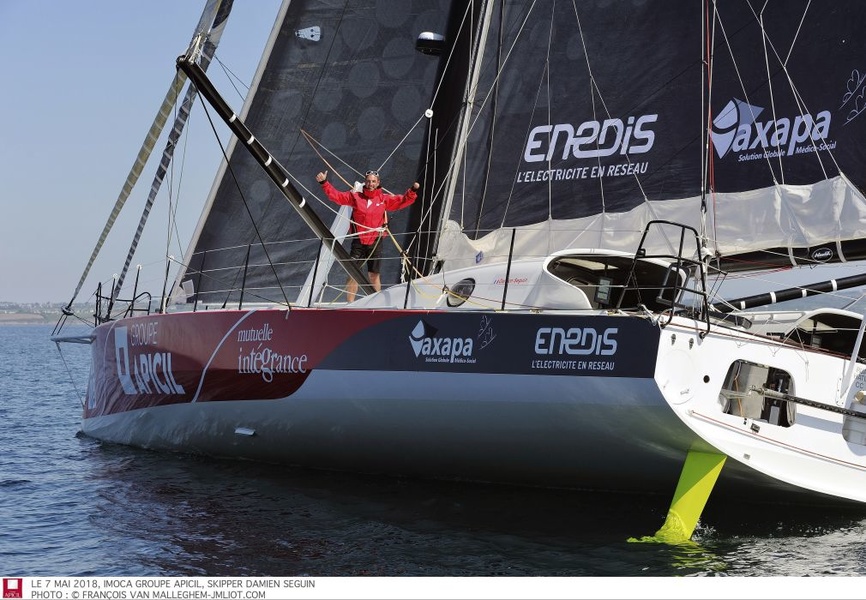 In the past, all of Seguin's achievements have involved Class40. On such boats he, among others, participated in the Route du Rhum in 2010 and 2014, finishing 8th and 10th respectively. The current race was his first experience competing on IMOCA.
«Even though I've walked a lot in Class40, those extra six meters are something completely different. It's a big challenge to your physical abilities. I have this beast to conquer. I have a lot to learn. I do not want to get ahead of myself yet»," said Seguin before the start of the race in Saint-Malo.
Now that the winners of all six echelons of the Route du Rhum had been determined, Pointe-à-Pitre slowly began to leave, not only the journalists, but also the finishers. Francis Joyon was the first to head back to Brittany, France. He will be accompanied by his son, three of his support crew and his friend Bertrand Delesne who also raced this year in Class40 but has withdrawn. They expect to return to France on 28-29 November.