Graduate studentChris Lane has created a concept for a 50-metre Aegir yacht for cruising the Norwegian fjords in the spirit of the hygge philosophy. Hygge is a philosophy of happiness that has spread throughout Denmark. Happiness in this concept is viewed as a person's immersion in an atmosphere of comfort, coziness and well-being.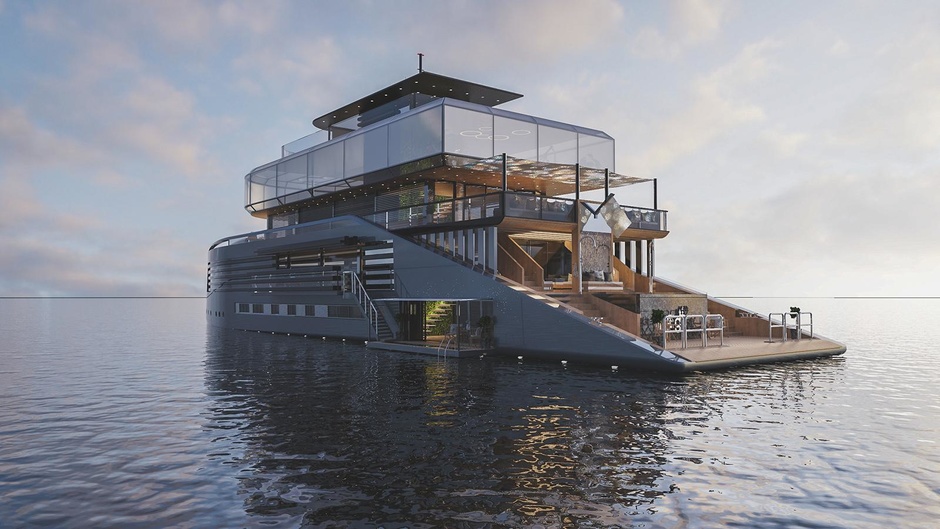 Besides hyugge, the young designer was inspired by the image of the 116-meter long Explorer Ulysses by Kleven and the minimalistic forms of the country villa Kogelhof in Holland.
«Lane created» a sample of floating architecture after several meetings with the Feadship yard.
«I wanted to find something in between the traditional notion of yacht design and the 'movement architecture' you see in modern fast boats»," says Chris Lane.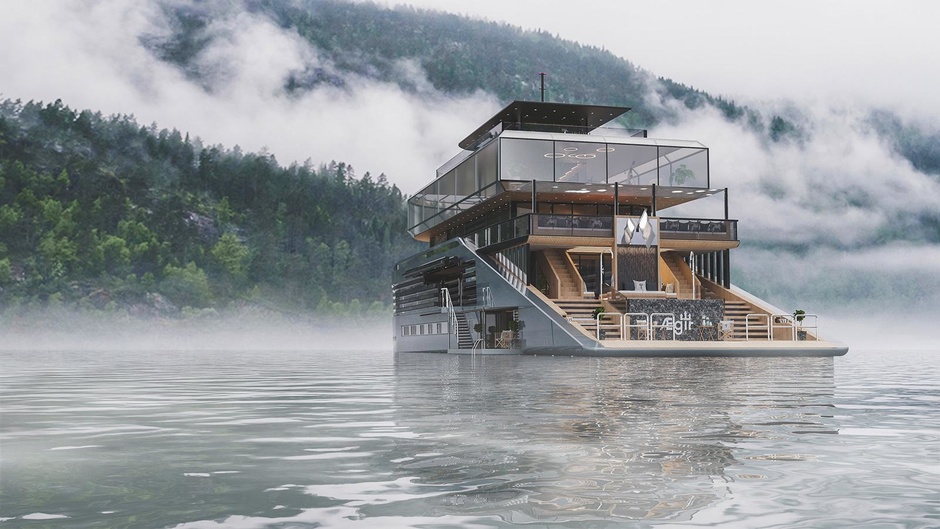 A key feature of Aegir is her futuristic glass superstructure.
Not only the walls but also the ceiling are made of glass. The inside of the building feels like being in an observatory. An ideal place for observing the northern lights!
The interior of the yacht is finished in precious wood.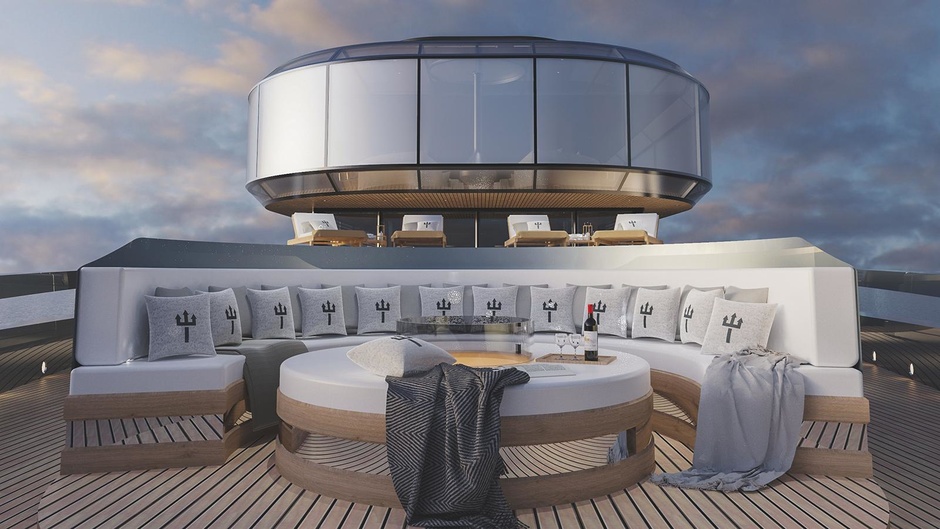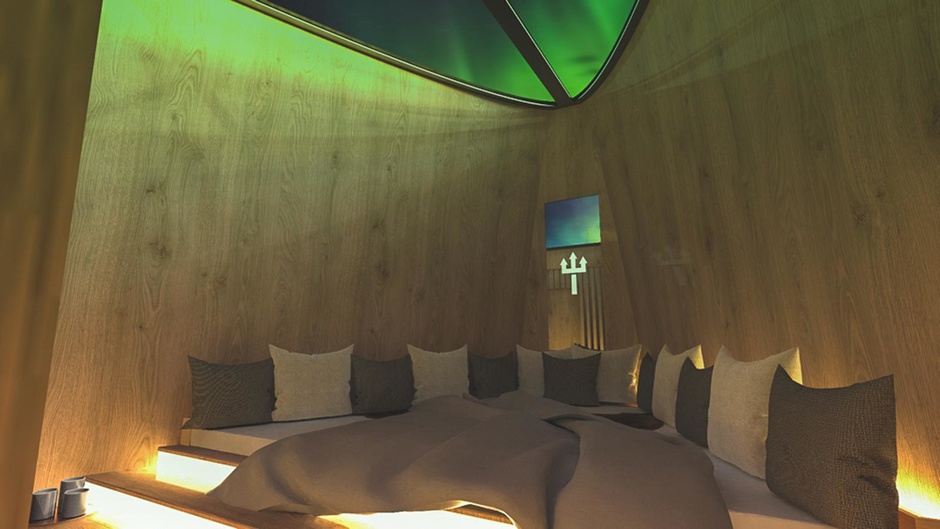 In addition to Feadship, Lane worked with Gym Marine to construct a gymnasium. This is situated aft, where the engine room is located. The diesel-electric propulsion system and generators are located further forward. According to the authors of the project, the gym, next to the four-metre swimming pool, will be equipped with modern cardio- and strength-training zones by Technogym and WaterRower. There will also be sufficient space for a sauna or steam bath.
The Aegir is capable of carrying sailing tenders and kayaks, but there is no garage for jet skis. As Lane explains, this is a deliberate decision on his part.
The designer's attitude is romantic:«I want guests to be able to relax and be inspired by nature; watch the northern lights and connect peacefully with the scenery -withoutthe usual combination of thrills and parties on the water».