On the eve of Monaco Yacht Show Dutch Diana Yacht Design presented conceptual eco-superyacht Blue Angel («Blue Angel»).
She is capable of running on hydrogen as well.

In its role as naval architect and exterior designer, Diana owes much to Belgian Exmar Yachting, which not only came up with the idea for the hydrogen boat, but also took care of the technical details.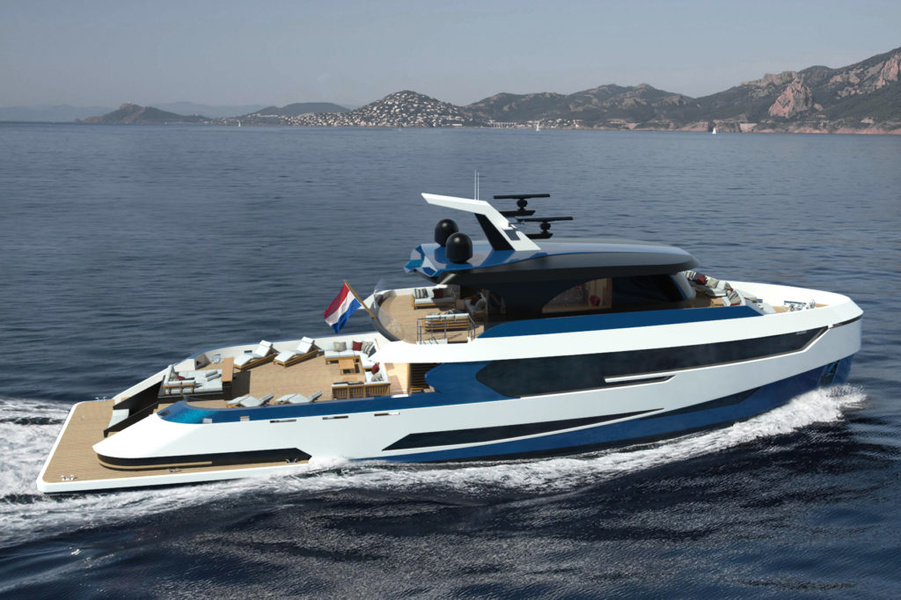 Powered solely by«hydrogen rations, the» vessel is ready to make short crossings at a leisurely pace, while long distances will be covered at full throttle, using a hybrid diesel-electric propulsion system with azipods.

Powered by hydrogen alone, the Blue Angel will not be able to exceed 12 knots but will provide zero emissions and noise.
The hydrogen itself is safely stored in special cylindrical tanks. According to the designers, the technology was thoroughly tested in pilot projects.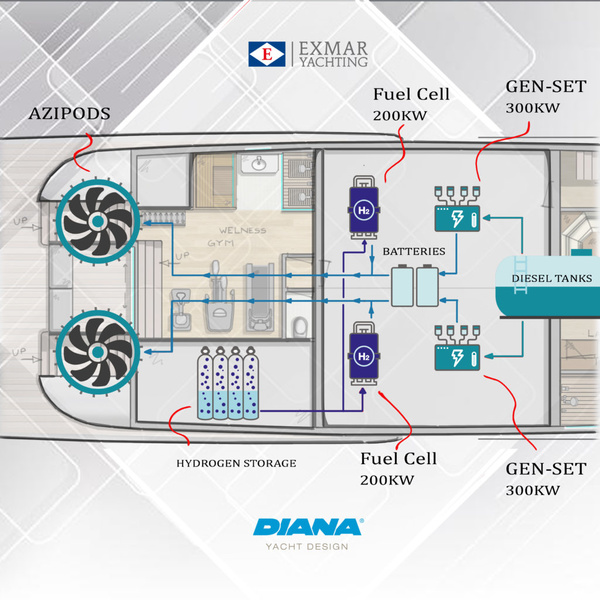 «Blue Angel» The yacht was named after the ecolabel marking adopted in Germany.
The ecology of the yacht is also indicated by her colour blue which is traditionally associated with purity of air and water.
The external design is deliberately «masculine».
«'Blue Angel' had to be something that really catches the eye»," says Diana Yacht Design designer Casper Marelis .
Marelis drew inspiration from automotive design. He noticed that the first electric cars were revolutionary and very appealing to the public, and wanted to emulate that with a hydrogen-powered boat.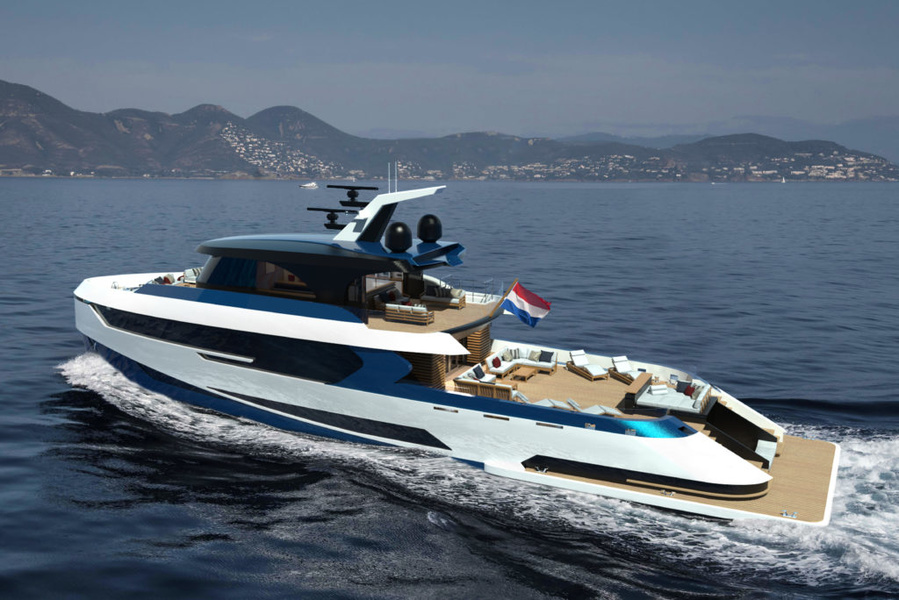 The expansive open decks, large windows, and vertical bow - «Blue Angel» - are all features typical of explorers. However, the boat was created not for research expeditions, but for comfortable trips with the family.

The epicentre of life on board is the main deck. Her aft deck, once all tenders and toys are launched, becomes not just a large sunlit seating area, but a space that can also be used as an alfresco dining room or an open-air cinema.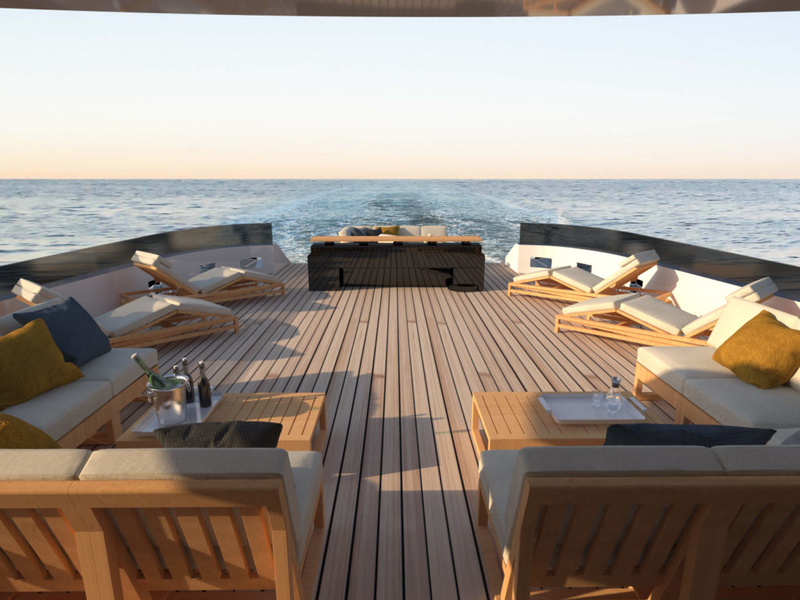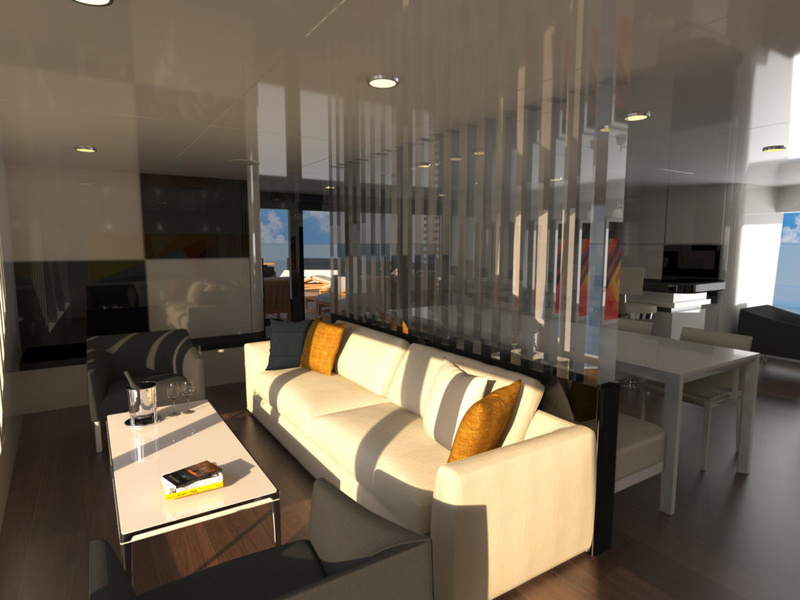 Here, on the main deck, is a full-beam master suite and two guest staterooms. A further cabin that can serve as a games room when needed is located on the lower deck, next to the living quarters for a crew of seven.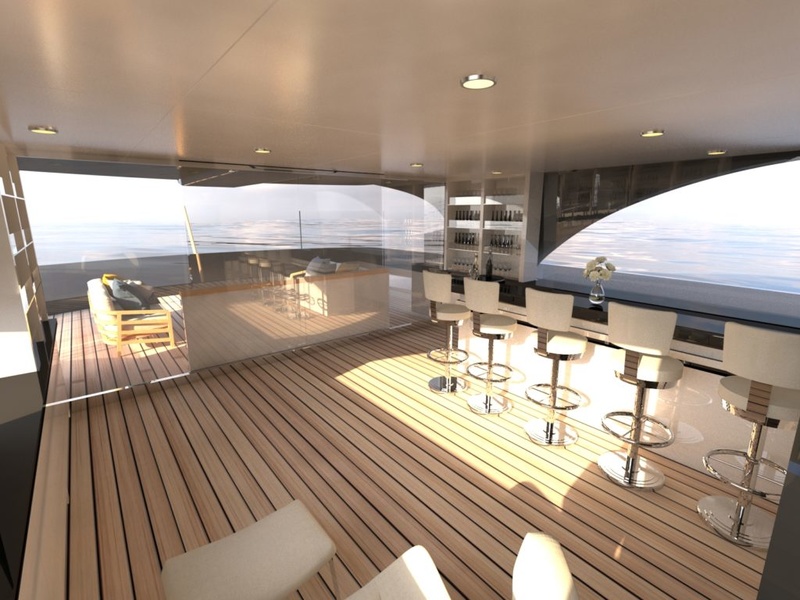 The roof overhang on the bridge deck has created an island in the shade with soft couches and a bar behind glass doors.
«The environmentally-conscious theme touched not only the interior of», but also the interior.

«Green» materials are used throughout. A separate point is to remind everyone on board of the need to save energy. The Smart Energy System is a useful reminder to reduce energy consumption by, for example, switching off the air conditioning when leaving the cabin.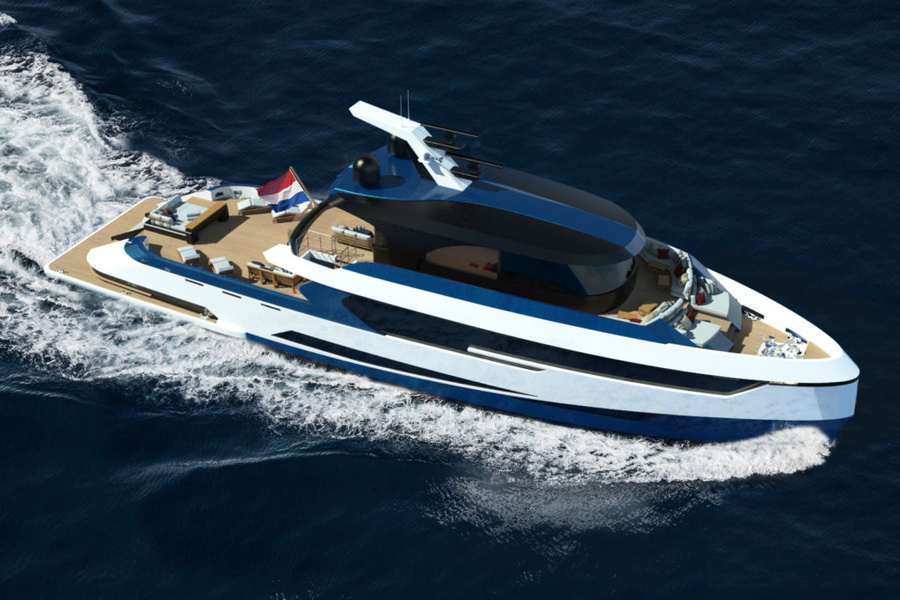 It's not the only hydrogen-powered boat concept. Previously, designer Andy Waugh developed a 175-metre design with an engine borrowed from modern Norwegian hydrogen-powered ferries.