Trussardi will exclusively design the interiors of Dynamiq's GTT-130 range of megayachts. The interiors of the yachts will feature elegant furniture and accessories from the Trussardi Casa Collection. The style of graceful and geometric interiors of «Trussardi» will be appreciated by the followers of Milan glamour.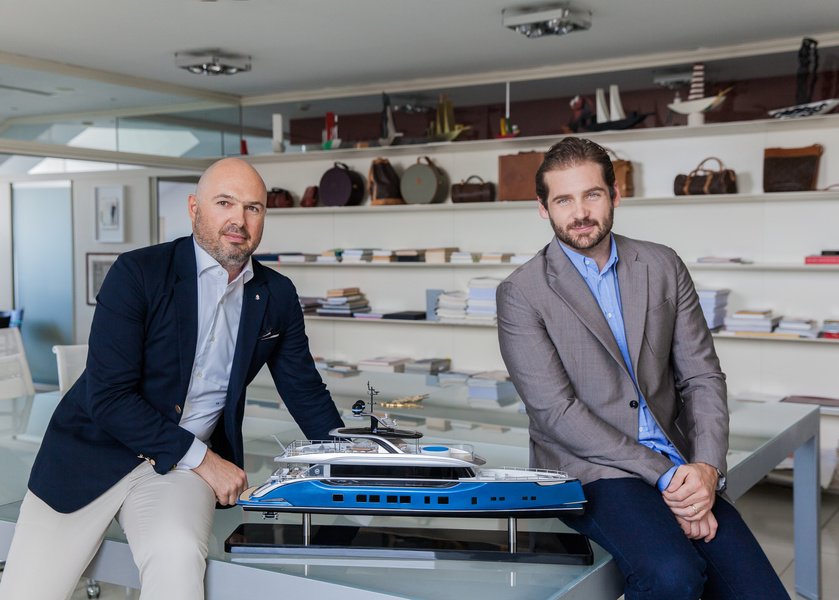 «We are very happy to be working with Dynamiq Yachts on this project that combines the elegance of our Trussardi Casa series creations with the avant-garde, futuristic technology of Dynamiq yachts»," says Tomaso Trussardi, Head of the Trussardi Group.
The Trussardi special package prepared for the 39 metre range includes furniture, lighting, carpets, fabrics for the guest areas and outdoor decks.
«We do not see the yacht as an end product, - stresses the head of Dynamiq Sergey Dobroserdov - but as an ideal high-tech platform where our clients can realize their fantasies and personal preferences. We do not interfere with their creativity».
«That's right - Dynamiq was the first megayacht brand to give its customers the opportunity» to build their ideal yacht through an online configurator, offering a huge number of options to choose from. Now included are the Trussardi designs that will be available on the company's website in November. The Trussardi package will be unveiled at the Fort Lauderdale Boat Show in November 2015 and at the Spring Show in Shanghai.
The geometrical forms of the Trussardi Casa collection will be seen live next year at the Monaco Yacht Show where Dynamiq will bring its first unit, «Jetsetter». The living area «Jetsetter» will be decorated with lamps, chairs, sofas and carpets from the Trussardi collection.
You can read more about the new Dynamiq line of megayachts in our article.