Lurssen is auctioning colourful paintings of famous German superyachts.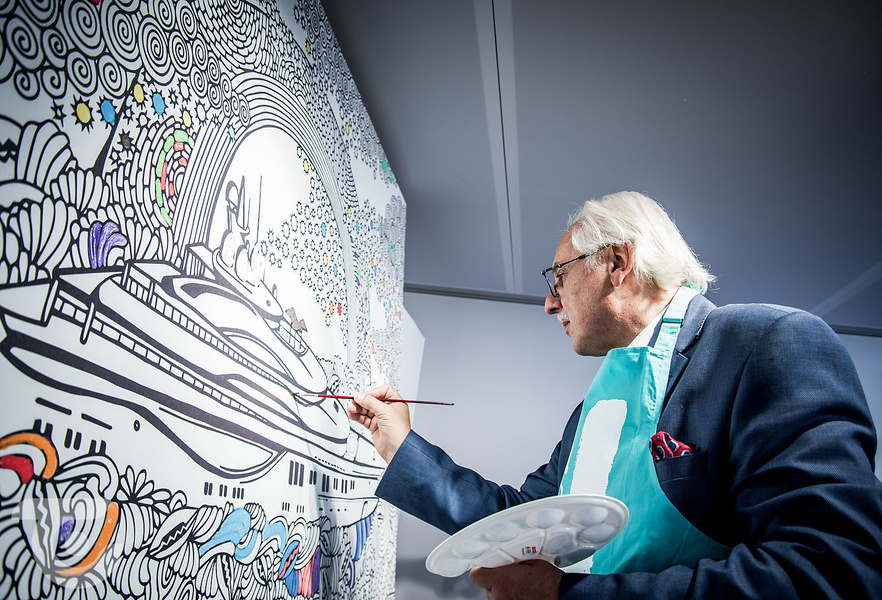 A number of representatives of the superyacht industry had a hand in the creation of the paintings. Among them are famous designers Tim Heywood, Espen Oino and Dan Lenard.
A guest at the Monaco Yacht Show was invited to paint a part of the hull of Quattroelle, LadyLara, Solandge and Elysian to feel the power of a superyacht designer - an opportunity that we at itBoat were keen to seize. The more so since the auction is not an easy one - the proceeds will be allotted to the Blue Marine Foundation's ocean pollution prevention program.
The starting price for each picture - 5000 euros. Unlike traditional auctions, participants are invited to pay not the entire value of the lot, but only the difference between the bid and the previous one. The minimum bid is 25 euros.

At the time of writing the material was made just one bid of 25 euros for the image Quattroelle. However, there's still time - the auction will run until November 20.