the day before the official opening of the boat show. in Venice (Salone Nautico Venezia), the flagship Riva Riva - 50-metre Race, the flagship of the company, took place at the Salone Nautico Venezia. The event took place in the format of a private party and ended with a colourful fireworks display.

According to length the Race surpasses Riva's previous flagship, Fora (ex. Sol), by 12 meters.
«The largest largest Riva, the dream of Carlo Riva Carlo Riva, . of incredible beauty. She could only she could only make her debut at theArsenal, which for centuries has been the largest naval shipyard in the world», solemnly declared Alberto Galassi , CEO of Alberto Galassi, CEO CEO of the Ferretti Group.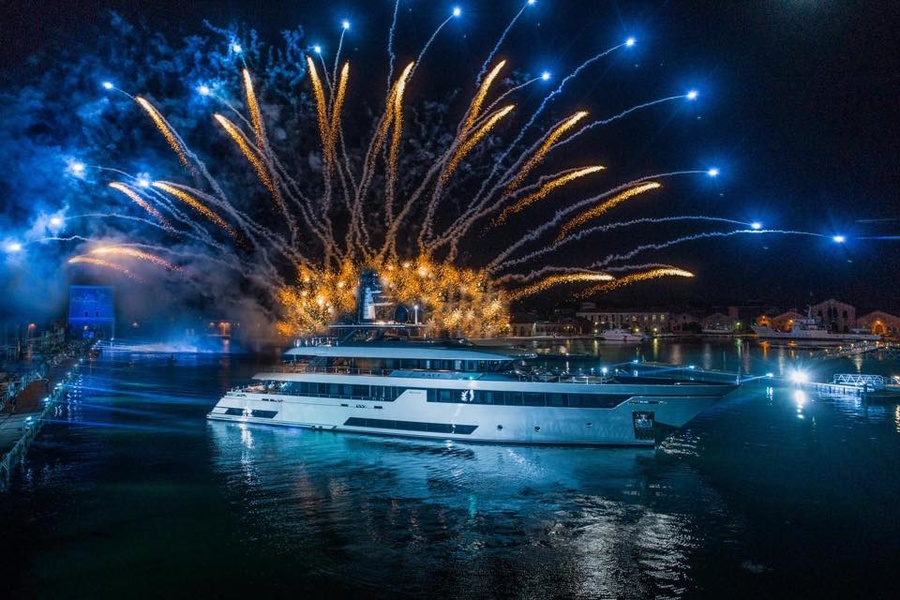 Landmark for the Italian shipyard is the result of a collaboration between Officina Italiana Design, founded Sergio Beretta, its designer and co-founder MauroMicheli Mauro Micheli and a team of engineers of the Ferretti Group and the Riva Superyachts and the team of engineers of the Ferretti Group as a whole and of Riva Superyachts in particular.
At on board the four-deck Race for the comfort of up to 12 guests in six cabins. A jacuzzi bathtub on the sun deck on the sun deck and a food elevator. The the galley itself is located on the lower deck.


В The aft end features a A large beach club. Here Also, there is a tender garage, capable of the Williams Dieseljet 625.

В in the bow is seating area and a second garage with an opening hatch, and underneath is a rescue boat. At the front « parked» and two water motorcycles. The dinghy is made of carbon fibre.
Alberto Galassi calls Race «a huge step forward for Riva and the entire yachting world».
The Race is reminiscent of Carlo Riva's classic motoryachts - Caravelle, Marco Polo, Vespucci, Atlantic.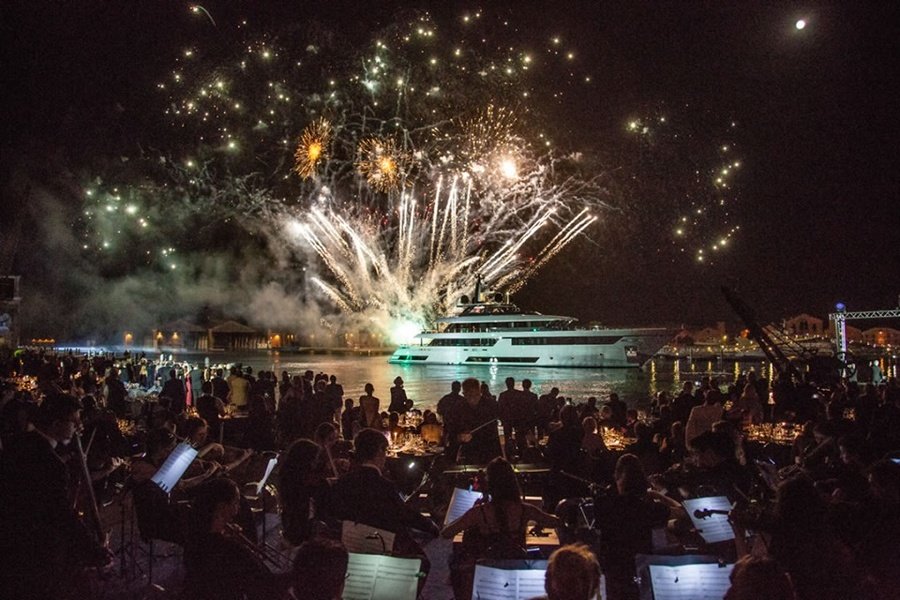 The next point on the map where the Race will be presented to the general public, will be at the 2019 Monaco Yacht Show.

The semi-custom boat, which is the debut model of Riva's superyacht division, was launched in Ancona in March of this year.