Vivian Hendriksz from Superyacht Times talked to Andrew Winch - the founder of the famous Winch Design studio - and found out what the secret of his success is and how work on large-scale projects like «Dilbar» Alisher Usmanov goes.
«I like to relax by the river. Water, waves, moonlight are all important to me. I am Cancer by the sign of the zodiac, and the measured flow of water inspires»me," says Andrew Winch, founder and creative director of Winch Design.
Winch is sitting in his renovated office at Old Fire Station in London. You can see that he loves this place: a peaceful environment, a quiet neighborhood and a constant flow of people and boats at the Thames - isn't this the ideal background for a creative person who has a mind to create new designs for yachts, planes, offices and homes?
«We've been looking at this section of the Thames»for 34 years now," Winch adds, keeping an eye on the river. A passionate sailor from a young age and a famous art collector, he speaks very gently for such a powerful man.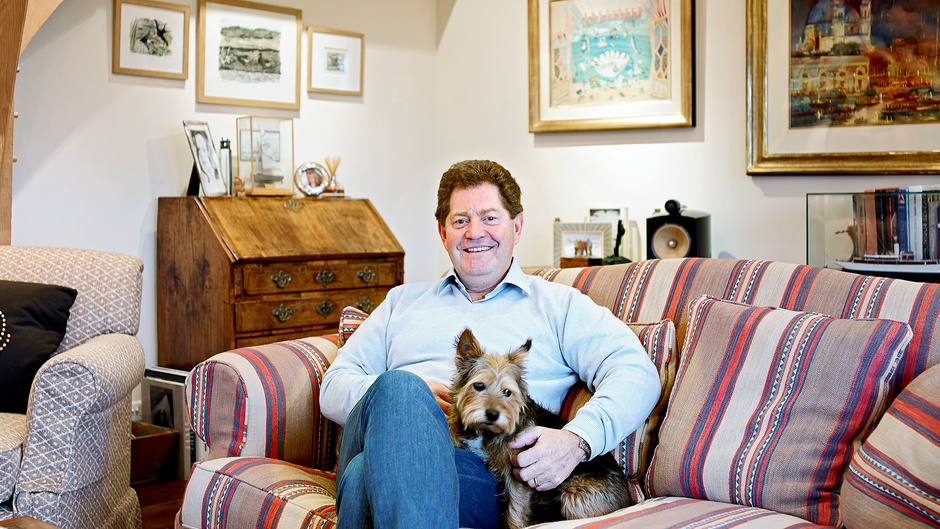 It was thanks to him that such famous superyachts as Areti, Madame Gu and Dubai were born. In his head was born the interior design of Cloud 9 and the famous Dilbar of Russian billionaire Alisher Usmanov.
We have this conversation over a cup of coffee with stropwaffles. Winch is happy to share his thoughts on the past and future of Winch Design.
In the three decades since the studio was founded in Andrew's parents' bedroom, Winch Design has grown to a huge size. Today it employs over 100 designers, architects, interior artists, etc. The company's impressive portfolio includes a huge number of exteriors and interiors of yachts, chateaux, country houses, offices, helicopters and private jets.
«If we can't have that variety, we're not working hard»enough," Winch chuckles.
True: there are not many studios in the world that combine work on the design of maritime, aviation and architectural areas. However, Winch himself confesses that when he founded the company in 1986 with his wife Jane, he thought only about sailboats. Quite quickly it became clear that the studio will not live long only on the design of sailboats.
«The first recession was enough to make us realize our mistake: the entire sailing yacht market was less than 10 percent of the motorboat market. And the motor yacht industry itself was about 10 percent of what it is today».
Finance is not the only reason why Vinch decided to try other directions, despite his lack of formal education as an architect or interior designer. The second reason was the clients themselves, who were happy to offer their work in aviation and architecture.
«A client who approached us to design a sailing yacht offered to design the interior of the aircraft. In the end he refused the boat, but we made the interior of Boeing Business Jet (BBJ) 2 for him. It was our first plane - I had no idea what the BBJ was, but if it was private, then we should try it. I'm always grasping at new opportunities; somebody can even be annoyed by this feature of mine. My motto is "let's try it"».
This was the starting point for the studio, which has since worked with Boeing 767, Airbuses, Dassault Falcon 7X and helicopters.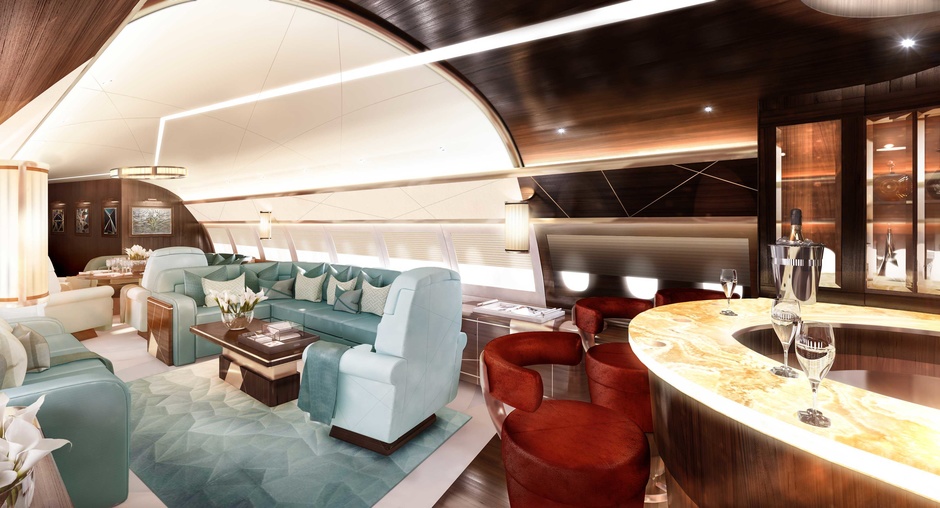 Andrew was grabbing at all the luxury projects, whether they were water, air or land. Much of this «»promiscuity was inspired by his teacher, the late Jon Bannenberg. After gaining a degree in 3D design at Kensington Art College, Winch went on a trip to learn more about yachting at Bannenberg's instigation. He took up a job as a skipper on a 15 metre sailing yacht and sailed it to the Caribbean where he first came across the world of superyachts.
«I was just getting started, and now I understand the 156-meter Dilbar with the 24-meter pool inside»," Winch chuckles.
After his sea adventure, he returned to Bannenberg's studio where he worked as a sailing yacht manager for six years before deciding to set up his own studio. His teacher was happy to support this decision.
«John never rested on his laurels. He constantly challenged himself, as well as the shipyards, designers, and clients with whom he worked. He didn't limit himself to what is generally accepted, but sought to be outstanding. He was the one who developed in me a sensitivity to new ideas and an aversion to labels».
These lessons taught him how to decide which project to take on. For example, the scale of his work does not embarrass him:
«The complexity of orders or customer ideas sometimes gets nervous, but we're constantly being asked to evaluate a particular project. I always react in the same way: "Let me take a look. It doesn't matter what we're talking about; in two weeks I'll know what to do next. We need to figure out whether the right team will be chosen, whether there is a desire to take on, whether the idea is financially profitable. There are many such parameters»in business.
When working on the 156m Dilbar in 2014, Vinch was contacted by a Jeanneau shipyard interested in a new sailboat design. Andrew had already developed a whole line of sailboats for the company, but it was not possible to see the result in the flesh: the shipyard went bankrupt before the very first model was created. Now, 20 years later, she wanted to collaborate on the development of a 19 metre model: «I admitted that I was interested, but only if we are talking about mass production of boats from 15 to 20 metres under the Jeanneau Yachts»brand. The company has agreed and is currently working on the commissioning of new products. The new model is due to be launched in December.
Vinch himself has a 64-foot Jeanneau, which he constantly uses for boat trips with his family. However, his interest in sailing does not mean that motor yachts, planes or interiors are less important.
«Developing a Jeanneau boat requires just as much effort as decorating a business jet - every corner, every detail»has to be thought through.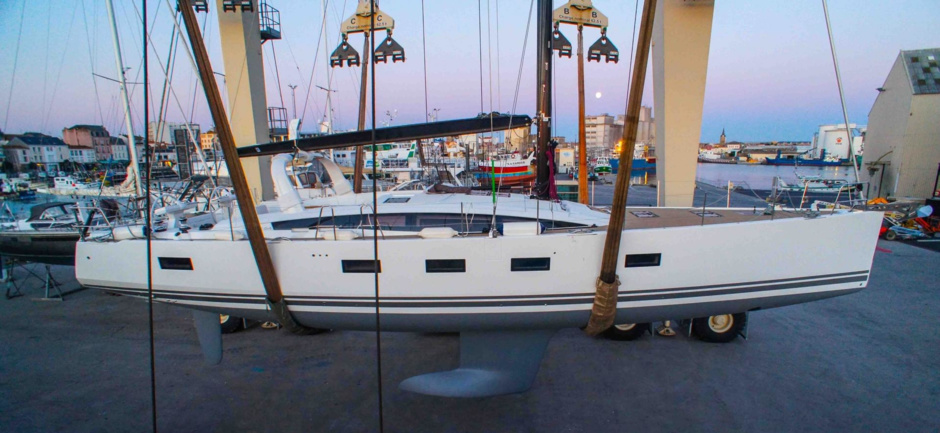 All these projects have their own unique challenges, but the Vinch team is excited about the new challenges. For example, the 156m Dilbar from Lürssen has made everyone sweat - for many reasons.
«Dilbar was difficult to develop because of the scale of the work. We did everything on a turnkey basis - the entire interior design up to the hanging of the paintings and the decor.
After coordinating the original design with Alisher Usmanov, Winch had no contact with him until three years later. A total of seven full size interior layouts were developed - including a swimming pool. Everything - in order to share his vision with the owner as clearly as possible.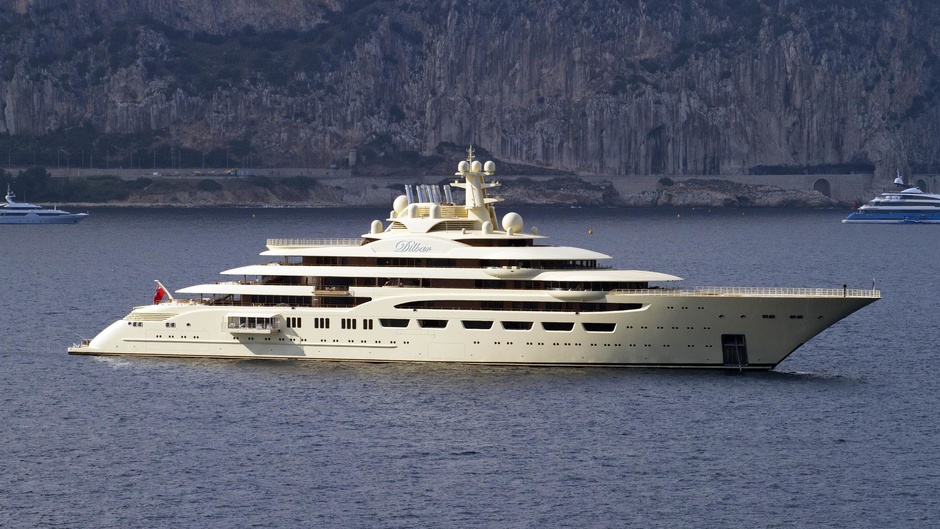 «It took about 27 trucks to transport all the furniture, fittings and decorations. We loaded over a thousand custom-made sofa cushions for specific places on board. A unique design was created for each cushion. This attention to detail is what distinguishes our interior design work».
Usmanov liked the work so much that he was punished to move all his belongings from Ona to Dilbar in 24 hours, which was now considered his new home.
«It's true - we were amazed. The whole project was designed to create a new home that would be perfect for him»," Winch smiles.
The studio's mission is to fulfill clients' dreams. Each new project is another reason to go to a new level. The 111-metre Tis from Lürssen is the latest example of this.
«It is a new classic, as I told Peter Lürssen. I believe that Tis represents a classic design like the debut Carinthia V by Bannenberg. We can only hope that in 40 years Tis will be considered the same standard of elegance and legendary design»," adds Andrew.
Created on special order, the Tis should be perfect for the owner, who plans to spend a lot of time on it. The sophisticated interior of the yacht was nicknamed Cashmere«Cream in Vinch's studio and is»soft«, delicate and traditional. It has the charm of London hotels like Claridge or Ritz».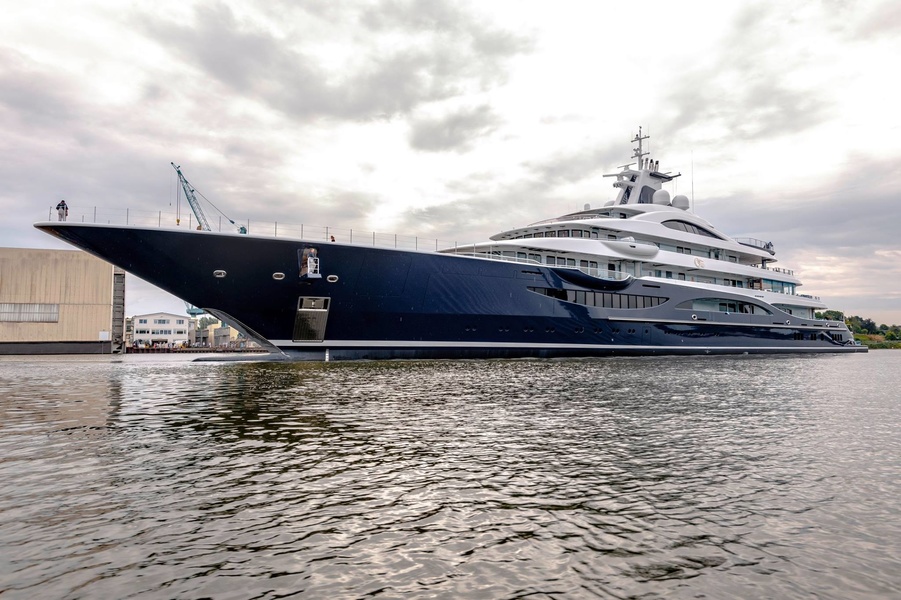 As the founder and creative director of Winch Design, Andrew Winch is responsible for the creative aspects of the work. He does not meet with every client in person - this is not necessary.
«Each of our clients comes to us with a dream. They do not think that they want something in the style of Winch. They just say: "I have a dream».
Andrew jokes that his crew can't resist his constant care, but in fact he is proud of the company he was able to build. He speaks warmly of employees who have been on the team for 25 years now and have been working remotely. Nobody seems to be leaving, everybody grows inside the company.
«I have a talented, versatile team of designers who can come up with a yacht exterior and a chateau»project with the same ease.
There are a lot of orders, and half of the studio works in the field of architecture, while others share projects dedicated to aviation and yachts. But this is now; Vinch himself admits that everything is in constant motion:
«things happen: big orders, small orders, too many orders or too few are all natural. You have to cope, restructure and strengthen your position».
In their time, Andrew and Jane have gone through a difficult transition from Andrew Winch Designs to Winch Design. With a new name, a new strategy was introduced gradually over the years. The goal was to strengthen the studio culture and guarantee a long-term perspective. We«had grown too big and it became difficult to cope. In the future, Jane was planning to retire». So the process of finding a suitable candidate for a management position at Winch Design began. «We decided to hire someone who would immediately understand what could be done even better».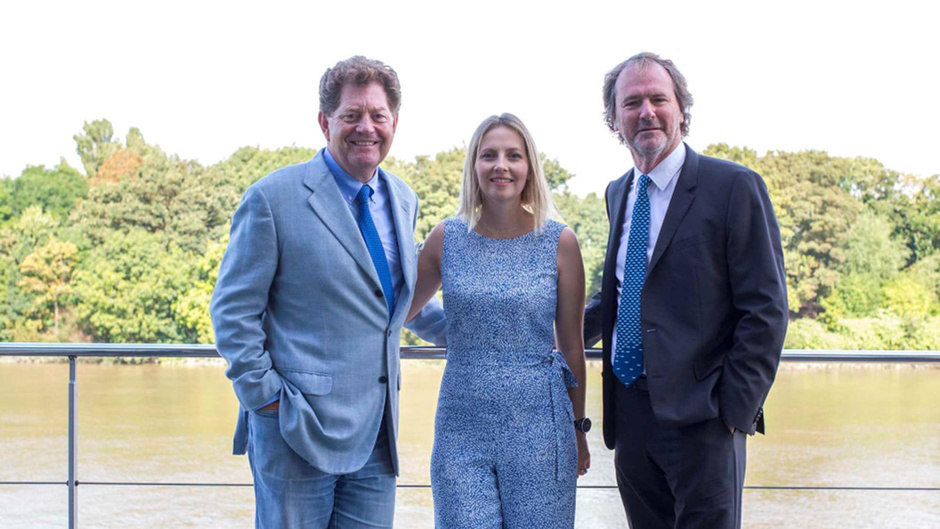 No need to go far - old friend of Winch's Clive Beharrell was appointed Chairman of the non-executive board. He took up business administration and hired Aino Grapin as General Manager.
«It was important to find someone who would fit in with our company culture. Aino has been with us for two years now, and during this time progress has been visible in many areas, for example - in the organizational structure. For example, Aino helped create the corporate magazine World of Winch, reorganized departments throughout the building and paid attention to lunch breaks and special events. During her work in the studio, 30 new employees were added, which, in turn, allowed the company to grow by 30%. Under Beharrell and Grape's leadership, the company can be sure that growth will continue in the future. We need to understand clearly how important it is to have a stable business that we can rely on. The more we develop our talent and the stronger we become, the more success»awaits us.
However, «success is» not the ultimate goal for Vinch - it is rather associated with stability, without which neither he nor his employees could feel complete confidence in the future. He himself continues to act as a creative director. «I hope to see our business achieve even greater success in 20 years. I do not want to watch him die, as is often the case with other studios».
So far, he hasn't thought about retiring. Instead, he thinks about swimming, new projects and travel.
«In 2021, I'll go to New Zealand for the America's Cup - that date is already marked in my notebook. At least the next three or four years I have already scheduled».
Vinch also has an education in mind - he wants to share his experience and knowledge with the next generation. In his plans - work in art college, where he could demonstrate his approach to creative work and outside the company.
«I am working on a work ethic that allows me to support the group from within, not as a supervisor from above. I remain a founder, but I also want people who are creative to act as the driving force behind the business».
Translated by Denis Koshelev.