Bloomberg's Blake Schmidt decided to find out why all optimistic Celestial yacht market forecasts were wrong.
Big boats for them are taboo.
You have to be able to sell a superyacht. Hong Kong broker Eric Noyel from Asia Marine Yacht Services Ltd knows all the tricks, but none of them work with the Chinese. Once in January, Noel tried to use his 24-meter yacht to impress customers. All interested parties with deep pockets were here, including the assistant of a Chinese rich man who already had one boat and was thinking of a second, bigger. The team of Asia Marine Yacht Services hired a harpist, organized a gala dinner with a seven-course change and a rich wine list. It went great, but in the end nobody bought anything.
Boat International Magazine makes an annual list of the 200 largest yachts in the world. Only three boats on this list are owned by the Chinese, even though no other country boasts such a large number of billionaires," says Fan Yuan of   Heysea Yachts.
But the Chinese know how to spend as well as Russian oligarchs or startuppers from Silicon Valley: they collect the best works of art, buy sports teams and golf courses in the same way. But big boats remain taboo for them.
«There are only a couple of people from Asia who use their boats to travel the world»," complains Noel.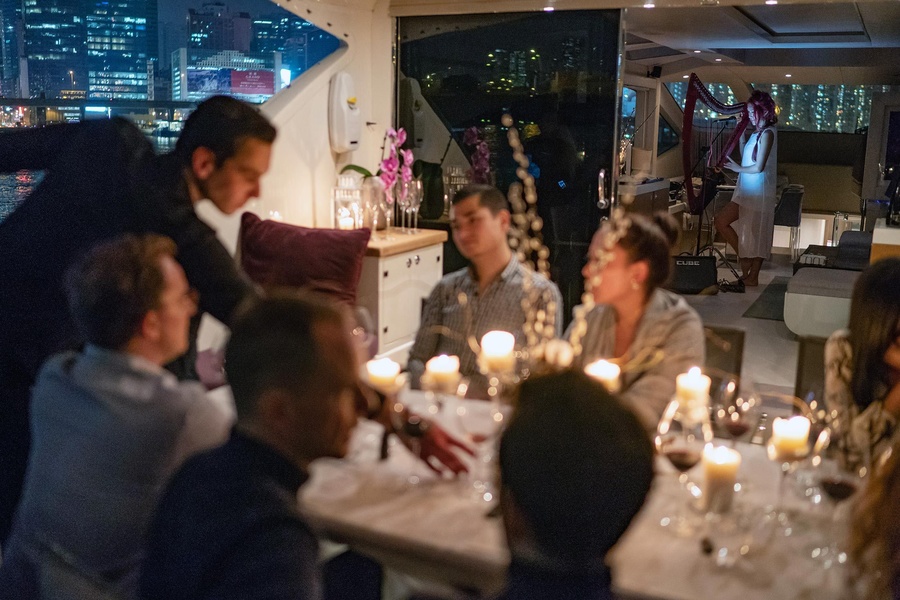 Any yacht over 24 metres with a professional crew can be called a superyacht, but these are of course modest definitions by the standards of Monaco or Capri regulars. Oracle Corporation Chairman Larry Ellison, for example, has placed a full basketball court on board his 87-metre yacht. While he's playing, he's got a motor close by to get the balls that fell into the water during the game, and British investor Joe Lewis hangs a $70 million brush triptych by Francis Bacon on board his 97-meter yacht.
The cost of a superyacht ranged from a few million dollars for a small used boat to hundreds of millions of dollars. Thus, the boat of the Russian billionaire Farhad Akhmedov in the course of the division of property between him and his ex-wife was valued by the court at $400 million.

Almost 10 years ago the wealthy Chinese were also keen to enter the elite circle of megayacht owners.
In 2010, the new Hainan Rendez-Vous exhibition in Sanya, Saint-Tropez of the Chinese spill, was launched. In 2012, the China Cruise and Yacht Industry Association (CCYIA) predicted that the number of yachts in the Celestial Empire would grow to 100,000 by 2020. At that time there were only 3,000 boats of any size in the country.
«They played golf back then and shouted more than they do now," says Delphine Lignières, director of China Rendez-Vous, "Many people aspired to the lifestyle of a traveler, wanted to see the world.
These dreams were not destined to come true: a government anti-corruption campaign interrupted.
The thirst for luxury is nothing, the image is everything.
Yacht sellers did not anticipate the rapid rise of Xi Jinping, who became General Secretary of the Communist Party of China Central Committee in 2012. He quickly punished more than 100,000 party members, and as a result, the big boats in the government were forced to forget about luxury dinners in expensive hotels. It's not a good time to pamper yourself. The Huang Qu Shibao»Tabloid«, controlled by the pro-government «Zhenmin Zhibao», was only happy to spread the propaganda, accusing yacht show visitors of a wasteful lifestyle and even prostitution. «Such an impudent demonstration of their wealth should be punished», the newspaper wrote, reminding that 200 million Chinese live below the poverty line.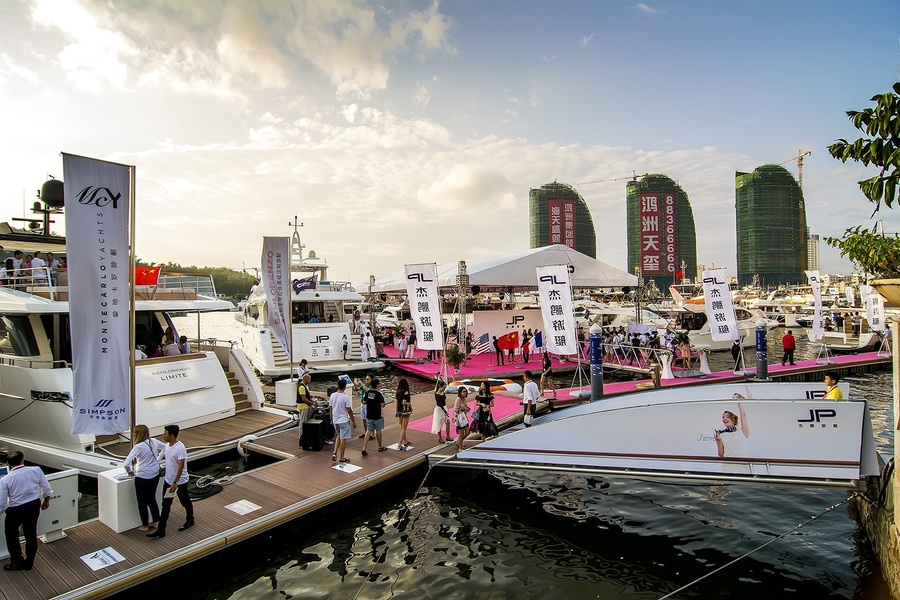 Gordon Hui, president of Sunseeker Asia Ltd., which has been selling boats since the early zeroes, recalls that moment with dislike: after media attacks, he was forced to close three showrooms in China. Since 2015, he has not sold a single yacht, not including those going out of the country.
When a rich Chinese buys a yacht, they start to look at it obliquely.
«If they buy a house in the U.S. or some kind of jewelry, no one will know about it. But if you buy a boat, you can't hide it. It's big and visible, and it needs to be moored off the coast»," explains Fang Yuan, general manager of Heysea Yachts Group Ltd., which operates a shipyard near Zhuhai on the southern shore of Guangdong Province, China.
The only way to own a superyacht in China is to oppose
The fight against corruption is not the only reason why it is archaic to be a yacht owner in China. The infrastructure needed to maintain a yacht (shipyards, equipment suppliers) is simply lacking. There are very few large marinas, so anyone thinking of buying a yacht will have to moor in Hong Kong, Singapore or Phuket. Some locals are «hiding» the boat somewhere in the Mediterranean Sea.
In 2015 the rules of operation of yachts in Chinese waters have been tightened: now there can be no more than 12 people on board. Taking into account that a yacht of any size needs a crew of six people, one can forget about big parties. Hiring a professional crew is not an easy task either.
«In France, the captain will throw up your tooth and your appendix will be cut out. In China, that's the bus driver's level. There is no culture»," says Noel, a Frenchman who made a fortune in the Shanghai industry.
He himself is better suited to Southeast Asia, where the policy is not so severe. He has branches in Indonesia, the Philippines, Singapore, Thailand and Vietnam. Last year Asia Marine worked with Fraser in Asia, resulting in the sale of two superyachts.
China's coastal waters are a complex area. In the north, everything is poisoned with pesticides, waste and chemical fertilizers. Qingdao, where the 2008 Olympic Games were held, fights green algae every year. In the south, in the subtropics, the water is patrolled by orderlies. There is a fight for the disputed territory, and not so long ago new artificial islands filled with soldiers were formed.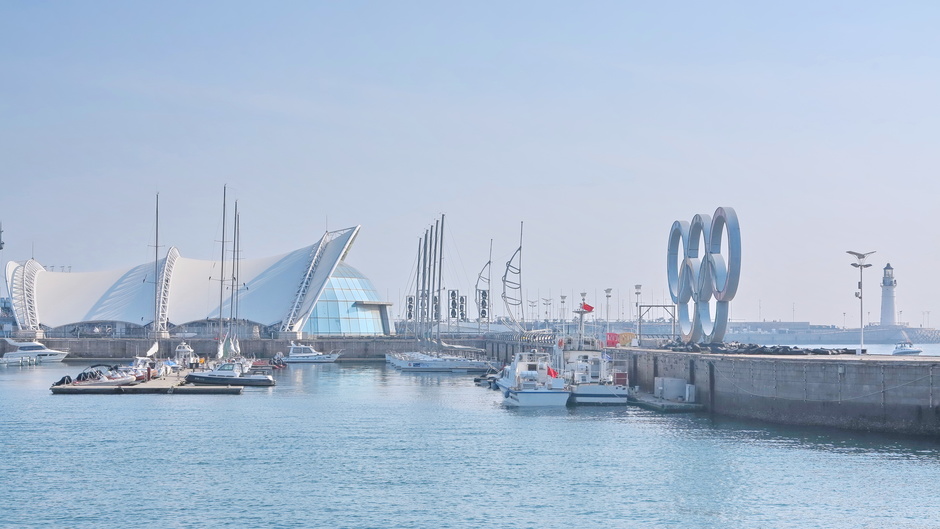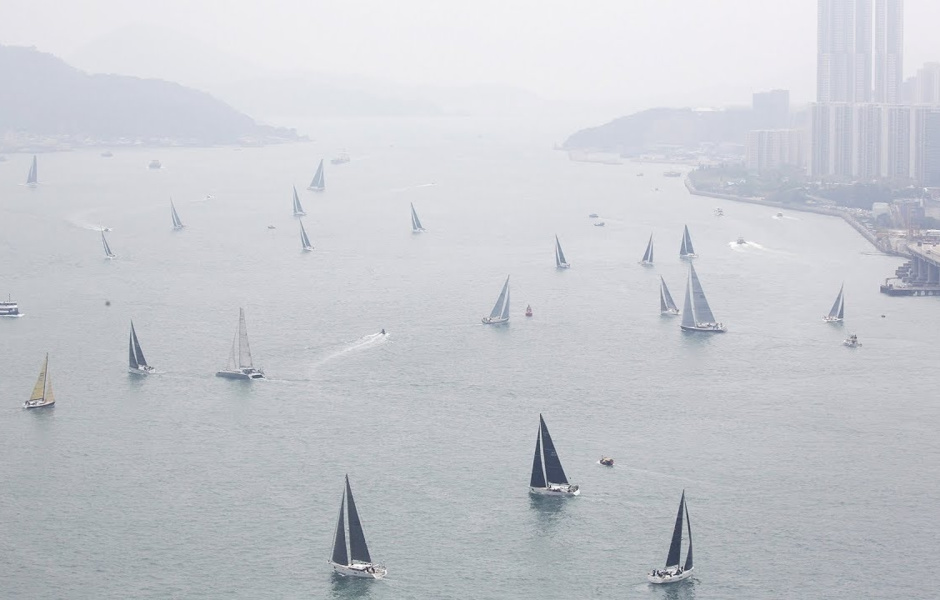 The daredevils who have nevertheless made up their minds
Billionaire He Xiaopeng has a 26m yacht in Hong Kong. One problem: Xpeng Motors, his electric car startup, occupies all his time: «I used it once, last year. My friends have used it more often»than not. However, he keeps dreaming of an expedition yacht to go somewhere far away. He dreams of adventure and is inspired by the example of Microsoft co-founder Paul Allen, who loved to hunt for sunken ships.
It's a standard story. «One year after delivery, I visited one boat and the mattress was still packed - nobody slept here for a year. I can't believe it!»", says Fang Yuan of Heysea Yachts.
It turns out that in China it is common to receive guests in the sub-deck rooms, where you can devote an hour or two to a game of mahjong over a glass of Maotai.
Well, by nightfall, we'll have to get back home, on land.
Manufacturers have already taken note of this, resulting in a series of yachts called the Tai He Ban. Designed by the Italian company Ferretti and acquired by the Shandong Heavy Industry Group back in 2012, the series is distinguished by the fact that there is virtually no room for sleep - space for banquet tables and a karaoke stage.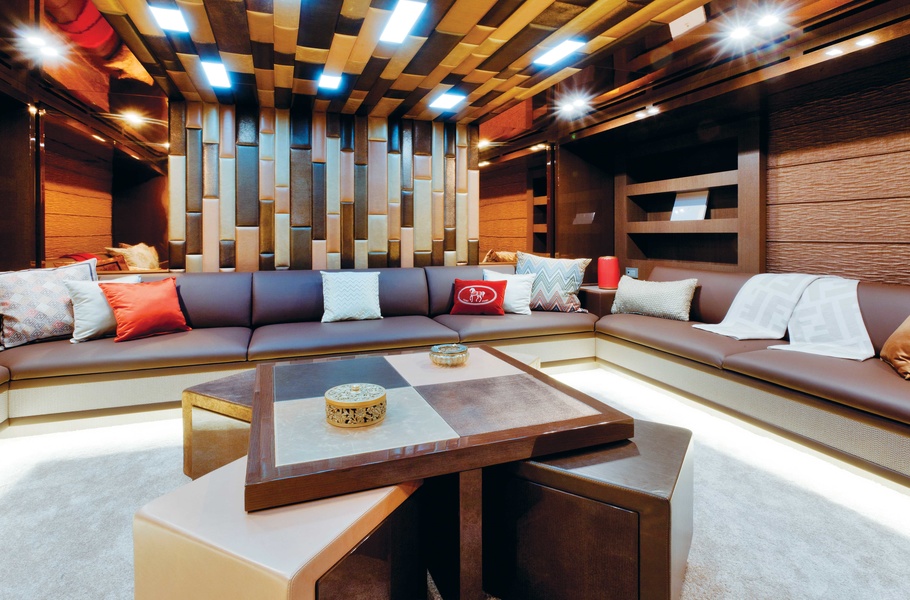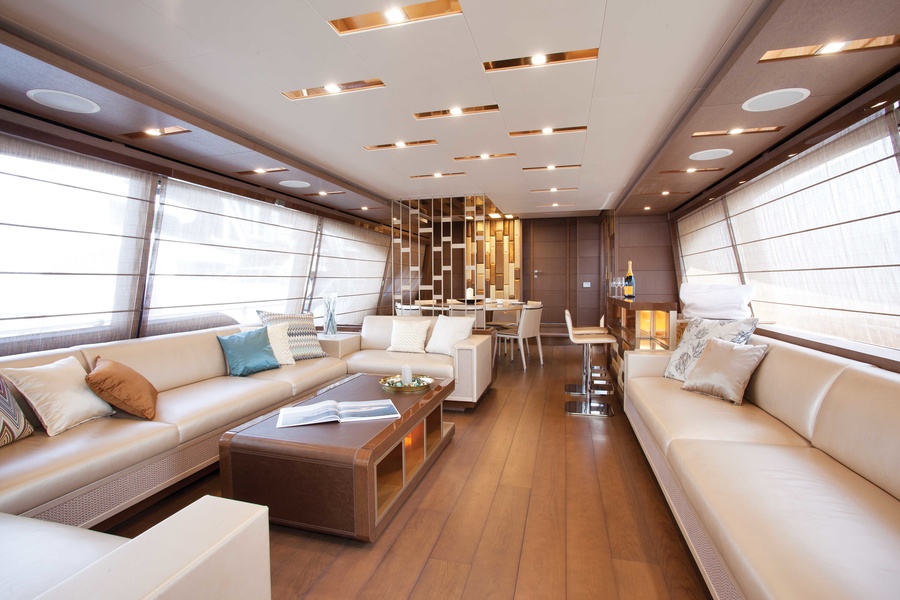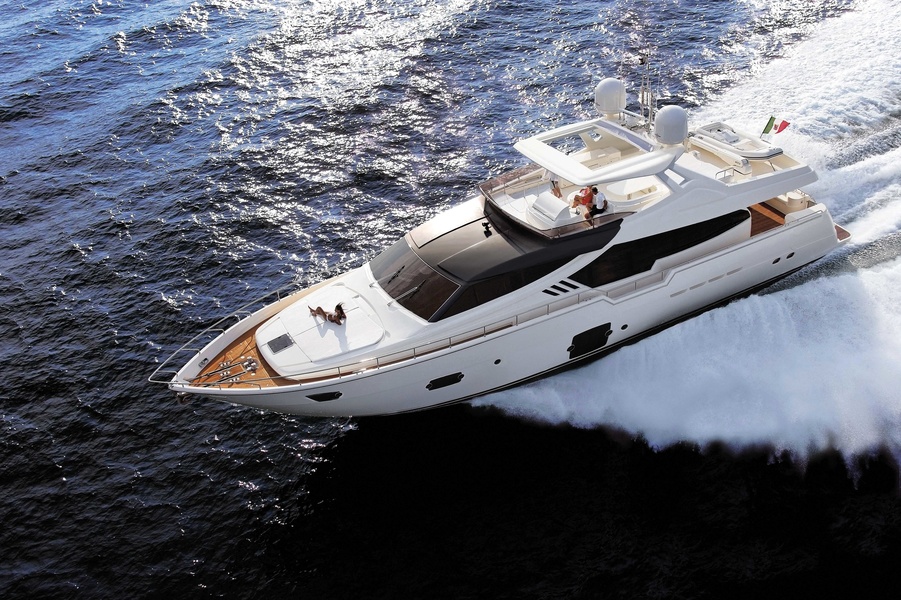 Wang Jianlin was one of the few boat owners in the Celestial Empire. His 28-meter-long boat was standing in Qingdao. He decided to buy it after his company Dalian Wanda Group took over 92% of British Sunseeker. But last year he sold both his yacht and the marina where it was located.
Conglomerate HNA Group Co. used a 49-meter superyacht to transport passengers from Hainan Island. The yacht was also sold in January, fearful of pressure from the government, which urged the company to find ways to get out of the debt hole.

«In three years, everything will change»," says Shao Huiliang, manager of Pride Mega Yachts, a shipyard owned by China International Marine Containers Group Co.
Recently Pride showed the world its 88-meter «Illusion Plus», the largest yacht produced in China. The price of the question is 145 million dollars.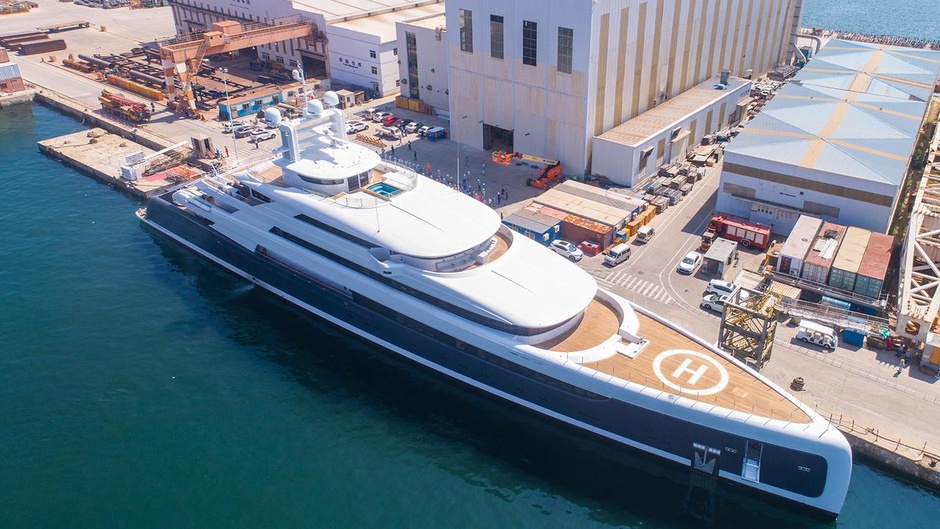 Shao is one of the many optimists in the Chinese yachting business. His belief in the best is fueled by random sales. In March, for example, Simpson Marine managed to find a buyer for a 26-meter boat here. In Hainan and Zhuhai, the government is thinking of building marinas. Yes, they won't be big enough for «Illusion Plus», but Shao is counting on more than (and not so much) Chinese customers. Despite all his optimism, he prefers to keep his boat in Monaco.
Translated by Denis Koshelev for itBoat.com.