Every month of the year there are different boat shows in different parts of the world, and not every one of them attracts the attention of itBoat editorial staff. But in Florida, in the small town of Fort Lauderdale, we encourage everyone to stop by and see with their own eyes Fort Lauderdale International Boat Show - a boot show made with real American scope. The new management team, which came in 2006, increased the number of sites to 7 and brought the value of the exhibited goods to $3 billion. They say this year this figure has become closer to $4 billion.
We asked ourselves our favorite question - what to see - and selected several boats of different sizes that are worth visiting.
Riva Mythos, 122 feet (37 m)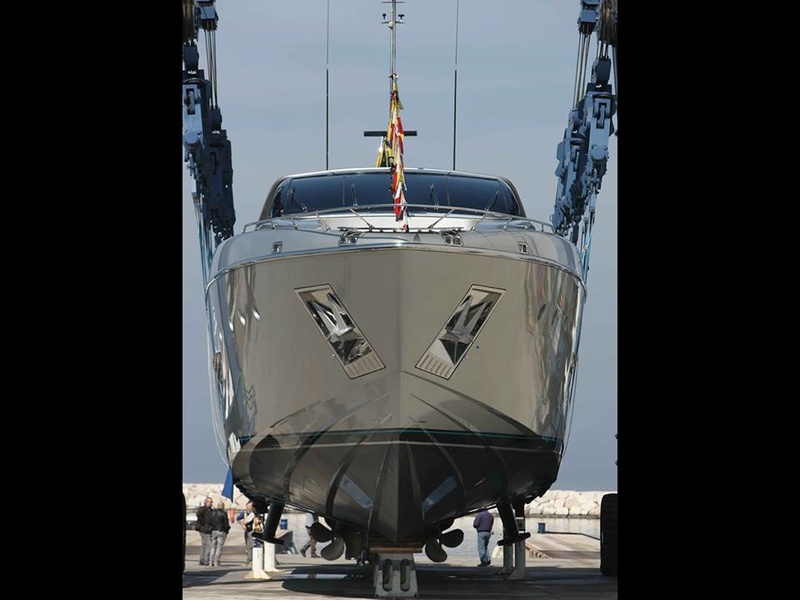 We wrote about this boat in our review» of« Cannes, when its owner changed his plans at the last moment and refused to participate in the show. The stars seem to have come together in Florida - the biggest yacht of the famous Italian shipyard will be here. It took 100,000 man hours to build a 37-meter aluminum yacht. Hundreds of people worked on it for about 18 months. As we know from Riva's plans, 37 metres is not the limit.
Where to look: Ferretti display, Face Dock #7A-D.
Benetti Veloce 140, 137 feet (42 meters)
New displacement boat of Fast Displasement series from Azimut-Benetti Group. The hull, under the working name D2P, was designed by the shipyard in collaboration with Naval Architecture Studio, Stefano Rigini was responsible for the overall concept and appearance, and Redman Whiteley Dixon for the interiors. In economy mode it goes at 12 knots, but it can be accelerated to a comfortable 20 knots.
Where to look: Benetti display, Face Dock #14.
Paragon Motor Yachts 100 SM, 100 feet (30.48 m)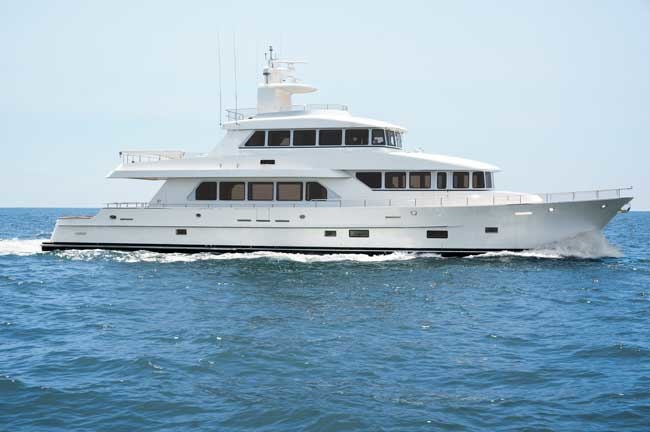 The 100-foot Bahama SkyMaster's American debut - as the name implies - was designed to be inspired by the architecture of the Bahamas. Huge vertical windows, lots of light, generous interior volumes - that's all worth a look.
These boats are built by American Pacific Boatworks, the production is located in Taiwan. The yachts are entering the market under the Paragon Motor Yachts brand. Do not confuse with the Swedes.
Where to look: F/G Dock
Sanlorenzo SL106, 106 feet (32.3 m)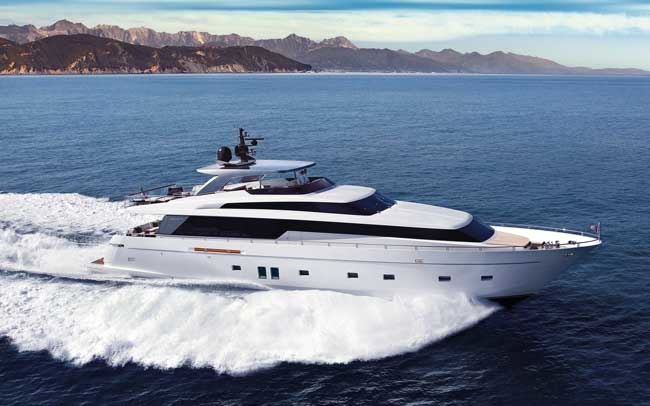 The boats of Italian Sanlorenzo are distinguished by their special style and charm, and of course by the level of customization for each customer. It is this model that promises an interesting layout of the main deck, whose salon has a spacious terrace.
With a pair of MTU 16V 2000 M93 engines (2,400 horsepower), it accelerates to 29 knots.
Where to look: Sanlorenzo display, Face Dock #10A-B.
Let's move on to smaller boats:
Marquis 420 Sport Bridge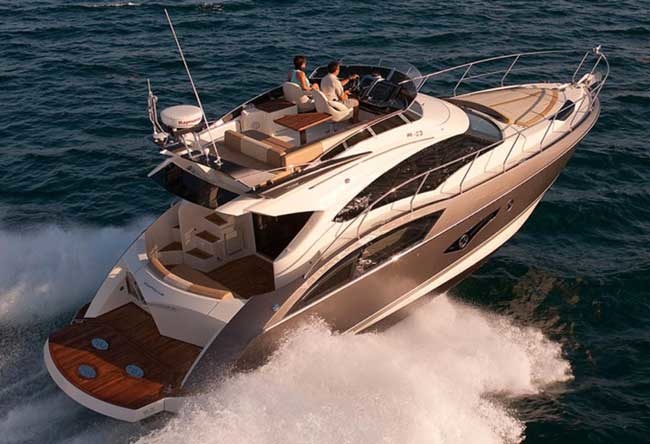 Italian design, American production and we get the «Marquesa» - fast and maneuverable (up to 35 knots, IPS), packaged for extensive water walks. Nuvolari Lenard is responsible for the aerodynamics and appearance of the hull.
Where to look: G/H Dock
Chris-Craft Launch 36 (11.6 m)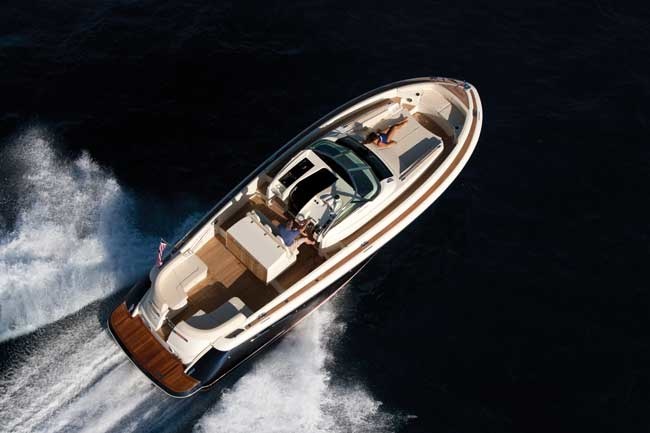 At their home show, the Americans of Chris-Craft will show Launch 36 sports boat. The main surprise will be waiting for you «under deck» - five comfortable berths. Although this motor yacht is not about «sleeping», but about ride with the breeze in good company.
Where to look: G/H Dock
Wider 42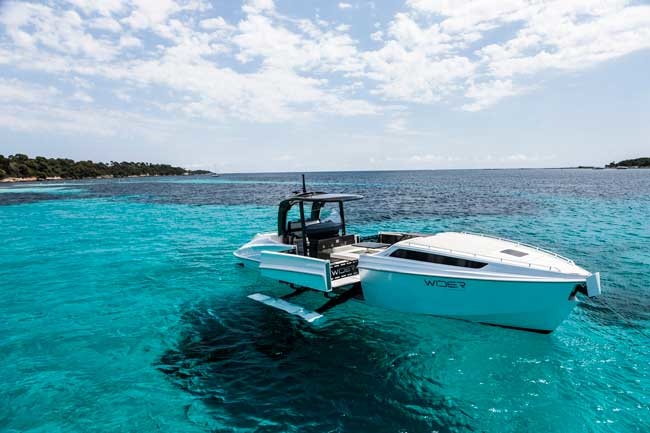 The Wider 42 is «quietly» 3.5 meters wide and active when the boards are extended - 6.60 meters. Do you think it's quiet? With two 480 hp engines as standard, it accelerates to 50 knots. Fasten your seatbelts.
Where to look: Face Dock #5A-E