HISWA te water, which is at the forefront of Europe's key autumn boat shows, was held for the third time in the heart of Amsterdam. Both exhibitors and guests couldn't help repeating how much better the new location was than the old North Sea coast, where the constant winds not only made it difficult to position yachts, but also carried the omnipresent sand that literally squeaked in the teeth.

The show is now logically located right outside the doors of the new HISWA National Yacht Association office on the north bank of the Amstel River, occupying part of the former NDSM commercial shipyard.
A ten-minute journey by free ferry from the main city station, you find yourself in an unusual place that would have remained an industrial slum for ever, and in Amsterdam has become a major design loft project in the open air. Unusual mini-hotels in old ships and harbour cranes, strange bars in strange structures from transport containers, ubiquitous artistic graffiti - all this creates a special atmosphere for the exhibition.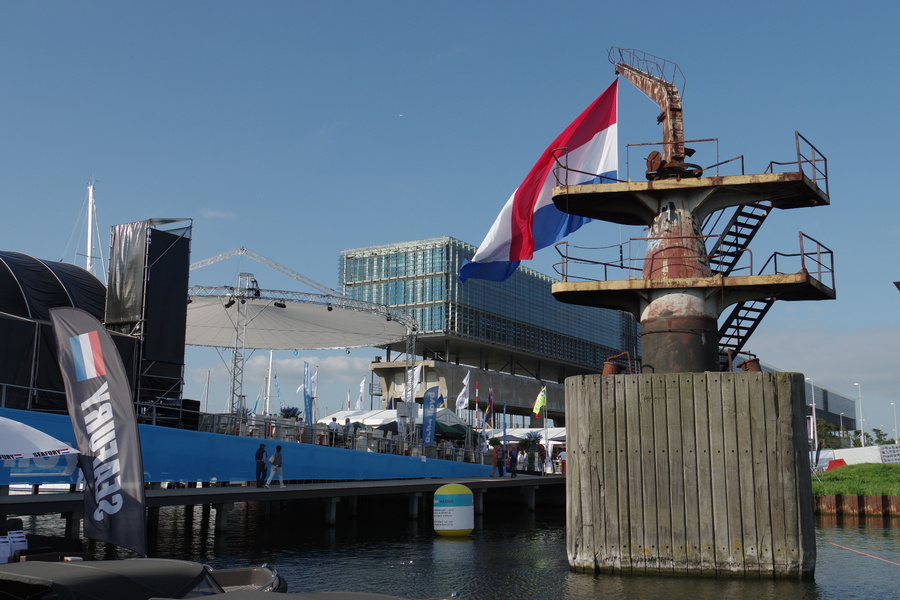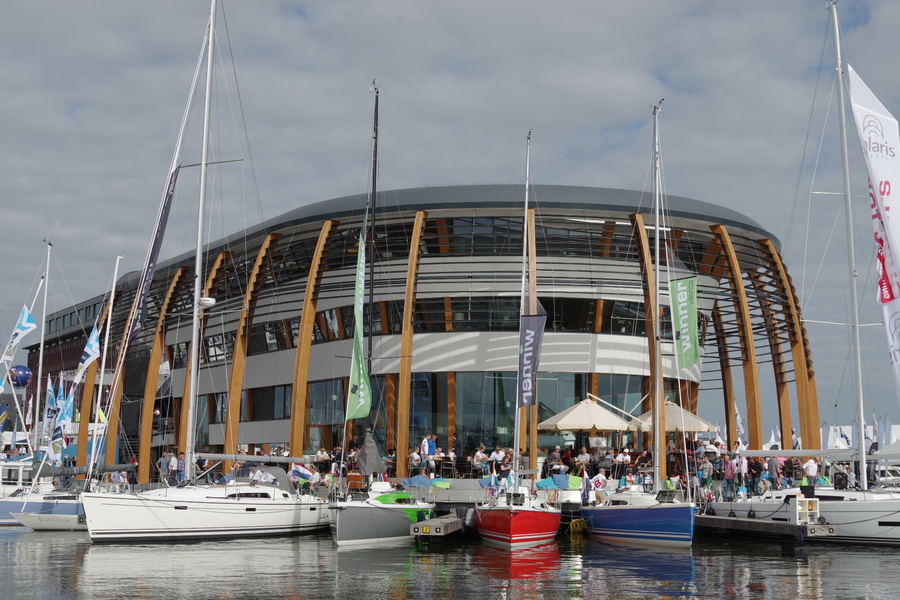 One of the main features of HISWA te water is that there is no hustle and bustle inherent to the French boat show, but there is a business atmosphere - yachts are actively bought and sold.
According to experienced agents representing Dutch boats in Russia, the Amsterdam show has long proven to be the most effective when it comes to buying classic trawler-type pleasure boats. There is no point in coming here for Mediterranean sports yachts - this segment is not popular in the country, and dealer sales are counted in units. Traditional channel sloops and small sailing yachts are much more fully represented here, the largest of which this year was Swedish Hallberg-Rassy 67. The main sailing cohort is represented by the brands Hanse Group, Beneteau Group and Bavaria, but it is also more reasonable to follow them to the same Cannes or Dusseldorf, where the scale of the exposition is incomparably larger.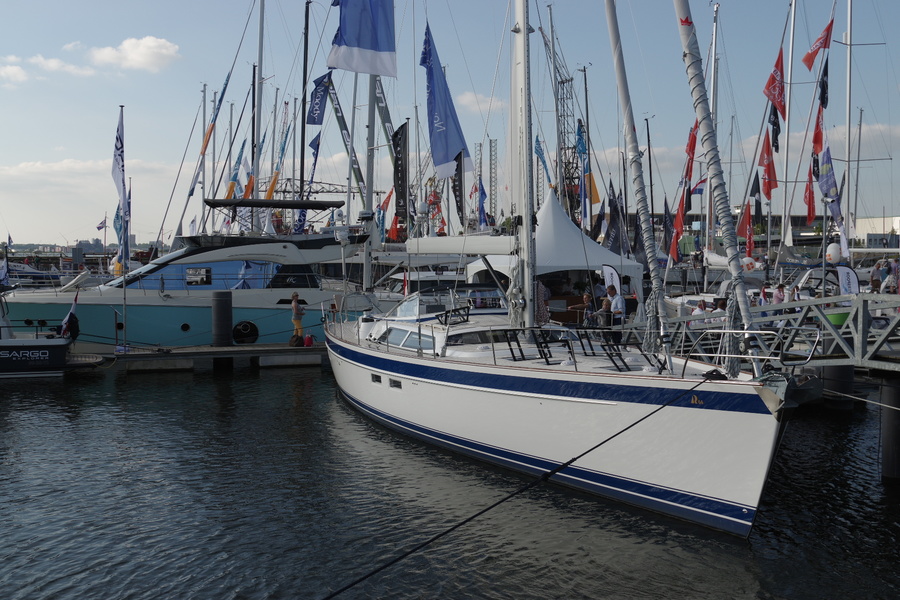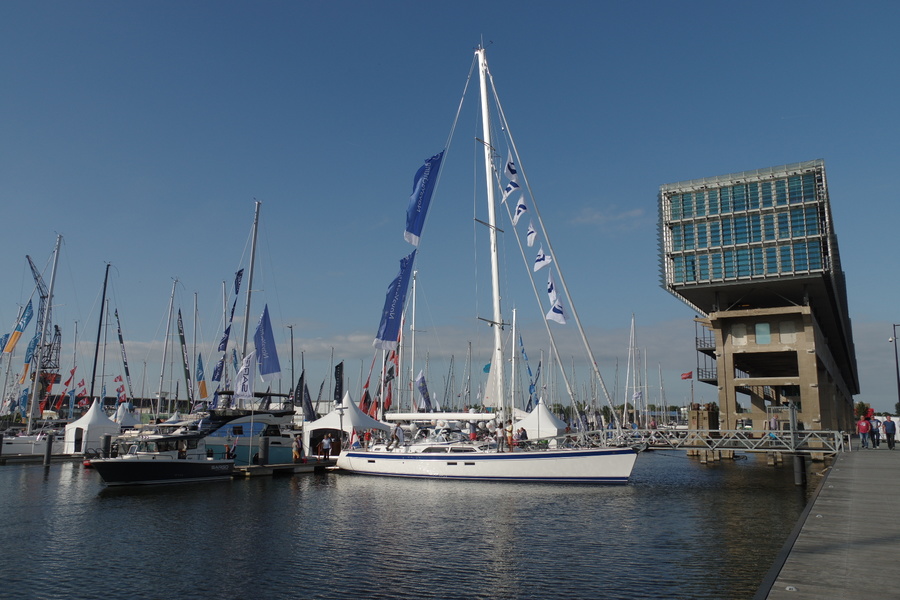 HISWA te water is primarily the home of steel displacement yachts, of which there are many in the Netherlands.
The backbone of this year's exhibition was formed by the well-known domestic shipyards Van der Valk, Linssen, Aquanaut and Selene. Usually they stock up on world premieres for boot Duesseldorf, but also in Amsterdam they try to show the freshest models. For example, Jetten Yachts brought here a new Jetten 50 Multi Purpose Cruiser in the national bright orange body.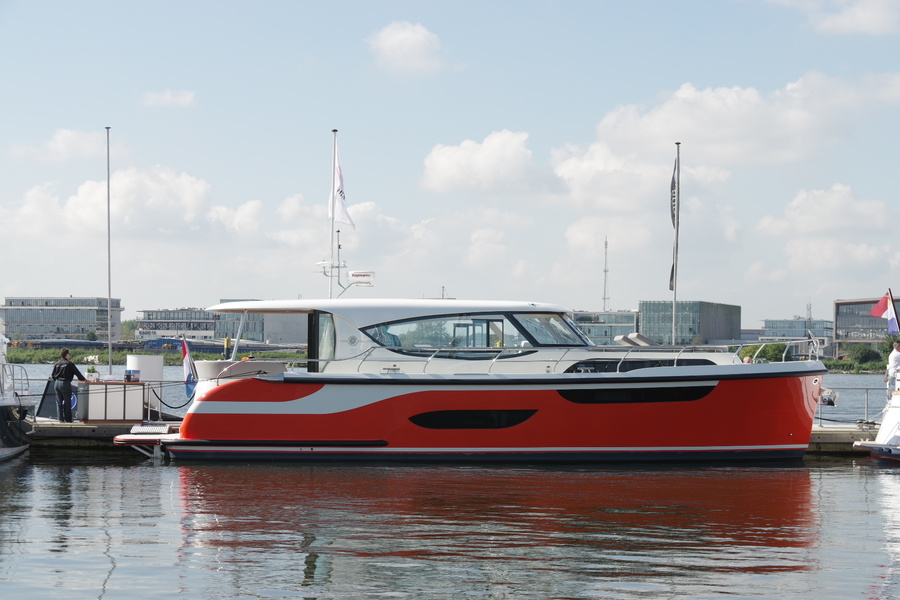 The exhibition clearly showed that the Dutch are slowly beginning to retreat from their canons and create spectacular, stand out from the rest of the yacht.
This year's absolute hits were two unusual boats: the strict Storm X-53 °F showed a promising evolution of superyachts towards dwarfism, while the bold Steeler Panorama project presented a possible layout of yachts of the future. Mulder Shipyard even decided to exhibit a new 98-foot boat, which gave the exhibition even more solidity. Although Western Europe's neighbours often jeer at the Dutch for their «farming» past and present, in terms of industrial design the Netherlands provides a significant forum for many of them and the example of the yachting industry proves it.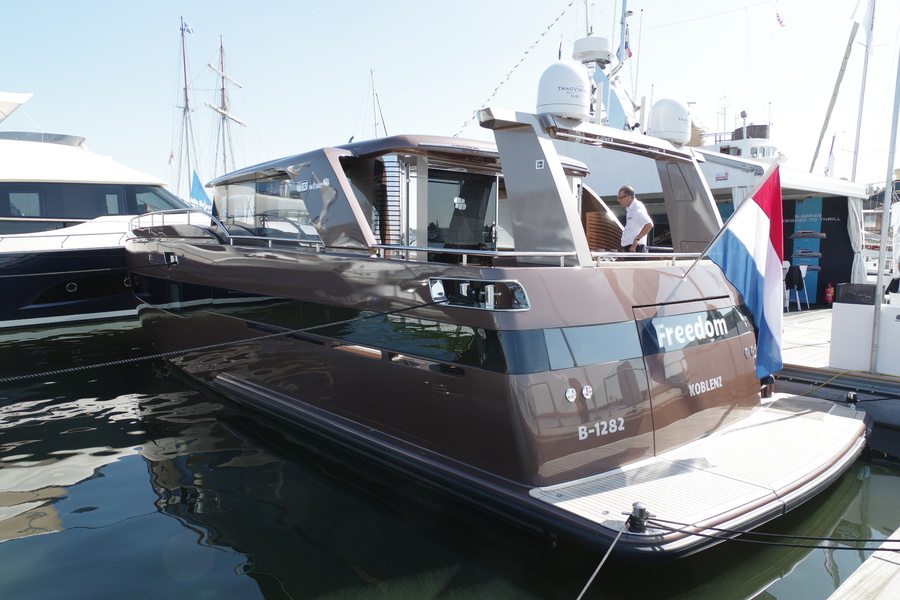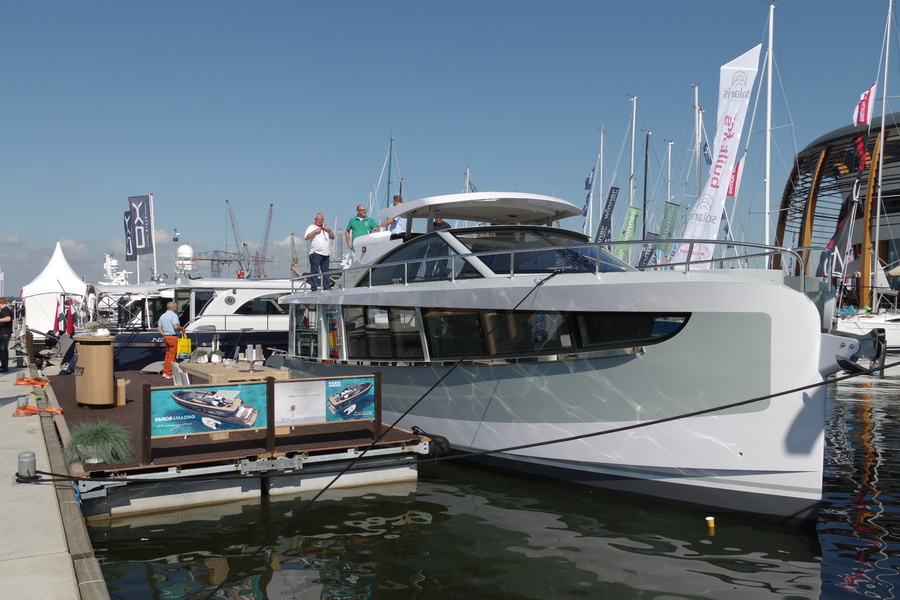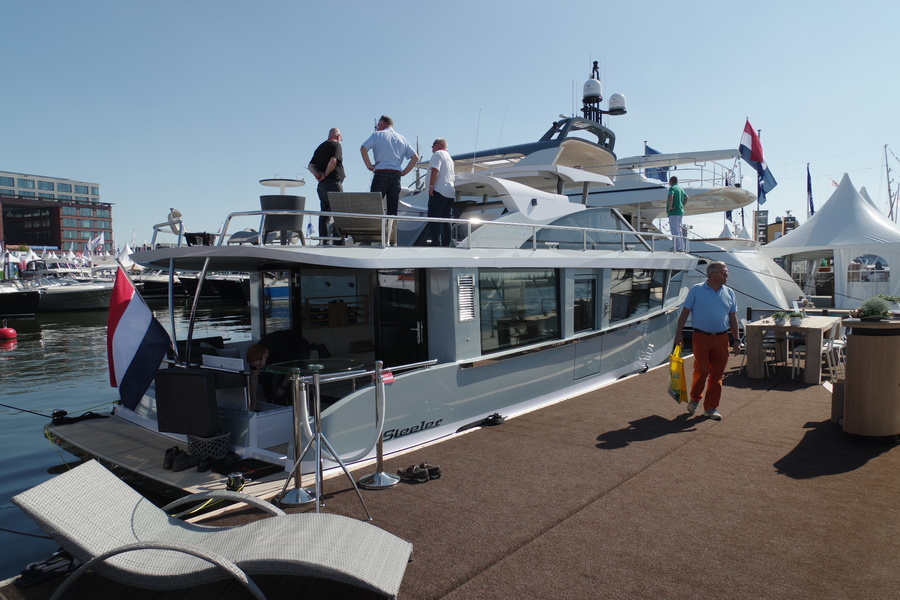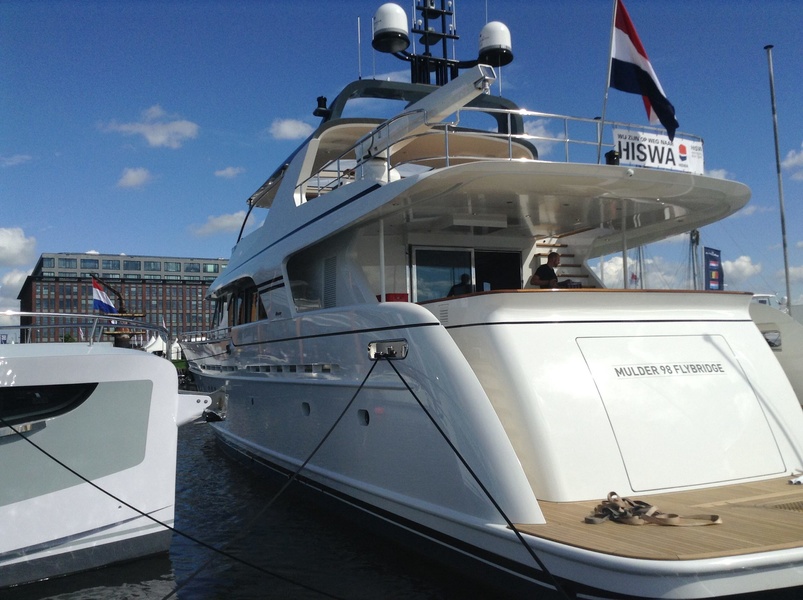 This year the exhibition was visited by almost 26 thousand people, which is 6% more than last year's results, and HISWA te water can rightfully be called an international boat show: according to statistics, more than 10% of the tickets sold through the Internet were purchased outside the country, and on pontoons often sounded German, Polish and Russian speech. It is interesting that some shipyards have specially prepared brochures about their yachts in Russian for the exhibition, and they have never had dealers or customers from our country.
This shows a simple hope for a casual buyer. Russians are known for their predisposition to spontaneous purchases, which is well known in Amsterdam.
The Dutch have long understood that such events should be used not only for pure commerce, but also for educational purposes, so every day on the «islands of» HISWA you could see a lot of children - ordinary schoolchildren, who the local sailing school Nautiek conducted trial classes on the sailboats Optimist.
T
he
adults were not bored either: during the exhibition there was a «Yacht with History»project, where unique sailing boats known for their travels were exhibited
and their crews told visitors about sea adventures.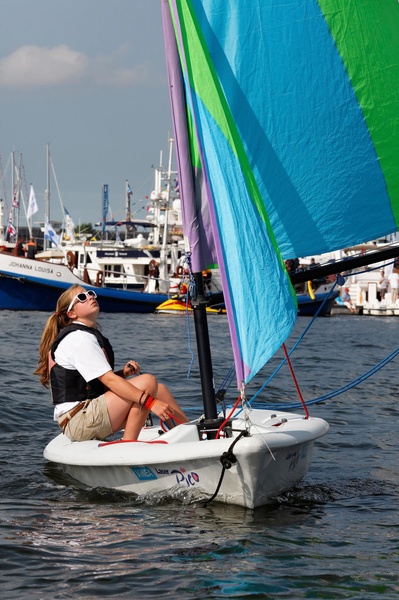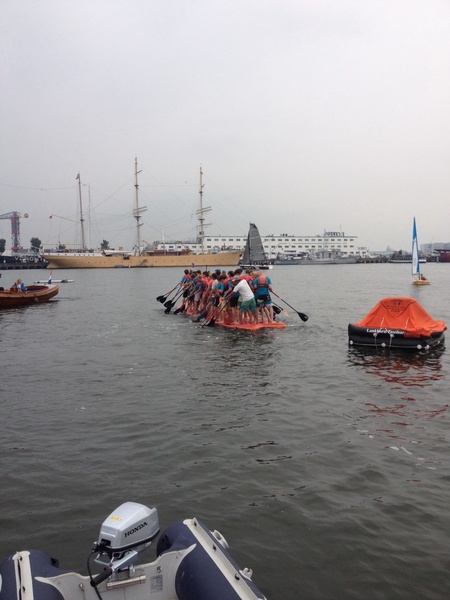 One day a new record for mass paddleboard riding was set here: 39 people with paddles simultaneously got up on the
world's largest board and even managed to move on it!
This time HISWA te water was not opened by the King of the Netherlands as last year, but «only by the» Minister for Infrastructure and Environment Melanie Schulz van Hagen. As always, the opening ceremony did not look like a puppet stamp with «wedding generals»: here, unlike our exhibitions, it is not accepted. Boat Show participants feel that the state is genuinely interested in the development of the yachting industry, and most of all this is facilitated by the national HISWA Manufacturers Association, which acts as an intermediary between individual companies and officials. That's why any show in Amsterdam, be it METS or HISWA, is always popular, effective and expected.